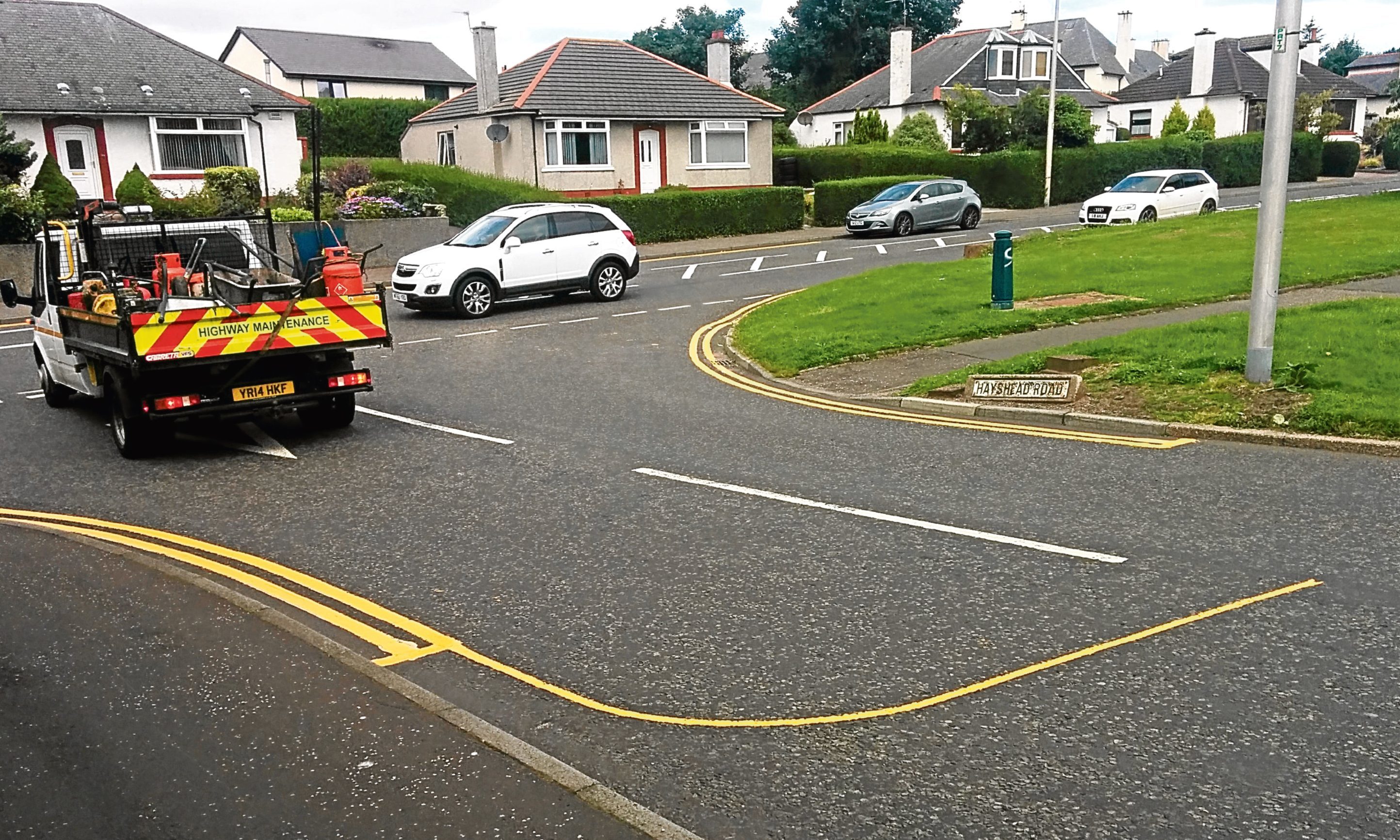 A line marking machine breakdown has left an "excess squiggle" across Hayshead Road in Arbroath.
The mishap gave residents a good laugh with some suggesting it maybe happened following a "liquid lunch".
The council said it was down to a machine breaking down and they would be "returning to remove the excess squiggle".