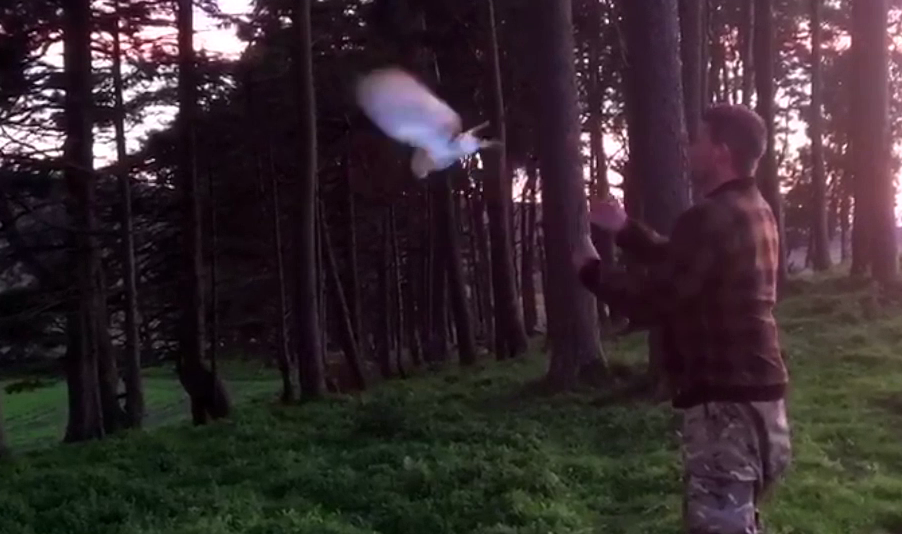 A starving Angus barn owl has been nursed back to health.
The young female bird has now been released back into the wild on an Angus moor.
A little more than two months ago, gamekeepers at Millden were delighted to discover four rare barn owl chicks nesting on the floor of a steading on the estate.
The owls, on the conservation amber list due to their fragile population, were ringed by Tay Ringing Group and their wing lengths and weights suggested decent survival chances.
However, the gamekeeping staff recently located one of the owlets sitting on a gate at night and after checking the bird's condition, knew it was suffering in the wet weather.
Seventy percent of all barn owls that fledge in the UK die in the first year, with starvation being the main cause.
Their feathers, although helping them to fly silently in pursuit of prey such as voles and mice, lack water resistance, leaving them susceptible to rain.
The gamekeepers took the failing youngster to Angus Falconry Services where it was identified as having minimal chance of surviving due to dehydration and lack of food.
The owl was placed in the warmth and darkness to keep it calm and was fed fluids throughout the night using a special tube into the stomach.
It was then moved onto more solid food before falconers were pleased to see it had taken a mouse which had been left in its enclosure.
Gamekeeper Jason Clamp, a member of Angus Glens Moorland Group said: "It felt really skinny and it didn't look well at all.
"We knew it needed help quickly or it would die."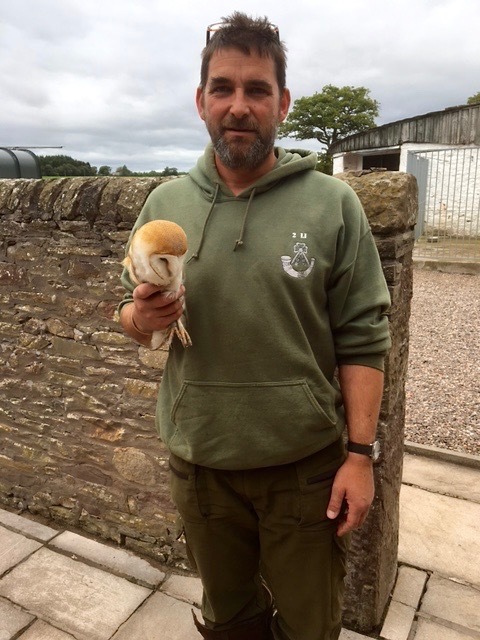 Steve Towell at Angus Falconry Services tended to the juvenile female round the clock over several days but said he didn't hold out much hope initially.
He said: "It was touch and go. It had basically gone into shutdown.
"We managed to get some fluids in it quickly, using a substance which is like a bird form of glucose then, after a while, got it onto a food that is like a pate with all the vitamins it needs.
"It had a few days on that and, when it took the mouse, we knew we had to get it back out into the wild fairly soon after.
"The longer they are housed, they lose hunting fitness, which can be just as dangerous."