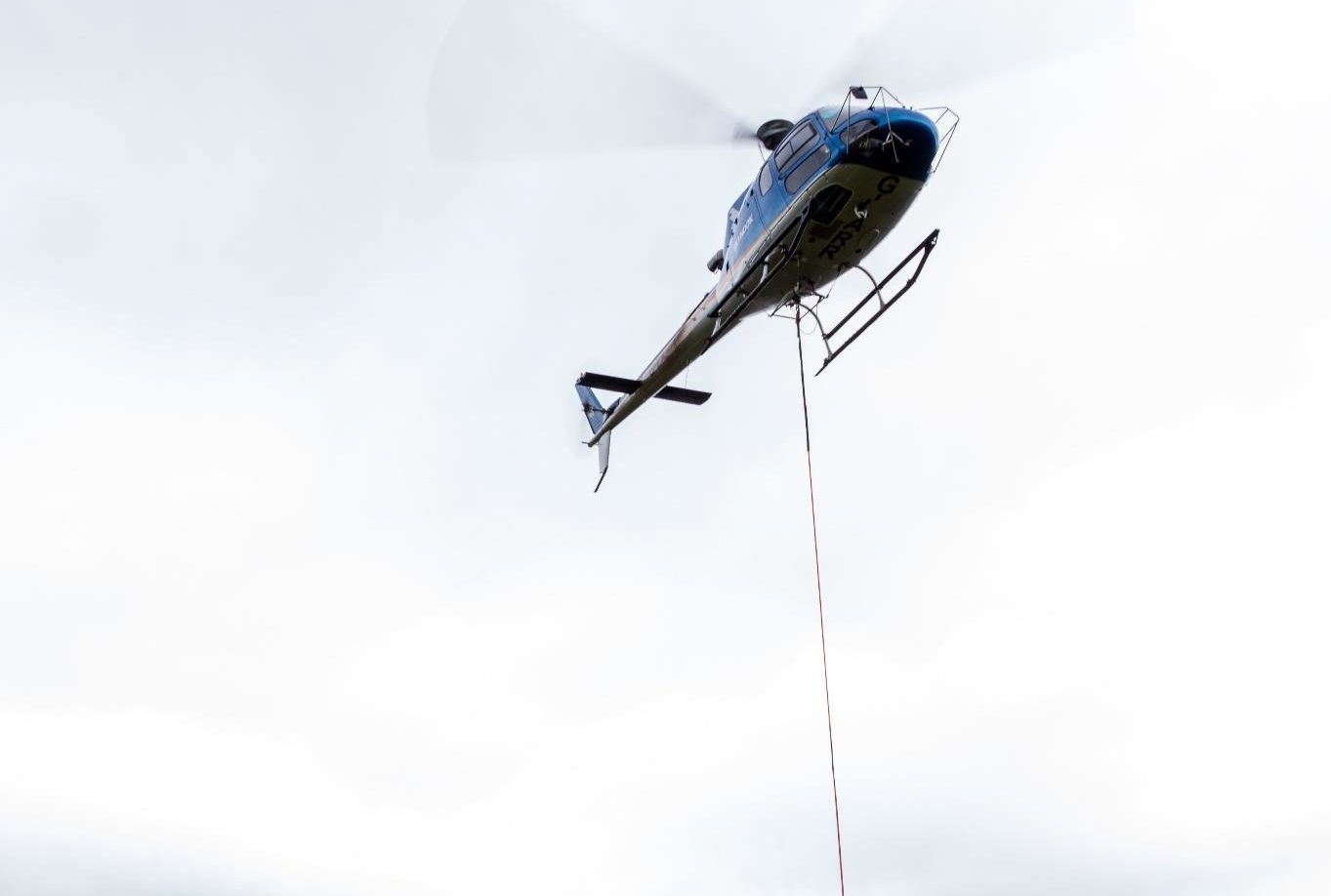 The sound of helicopter blades reverberated around the Angus glens during a major operation to rebuild upland paths by hand.
More than 130 tonnes of stone was needed to repair old ways at remote locations on Mayar and Bachnagairn as part of a conservation mission.
Almost £300,000 will be spent repairing the network over the next four years as part of the Mountains and the People project.
Another 38 paths measuring 125 kilometres will be improved in that time.
The project is led by the Cairngorms Outdoor Access Trust (COAT), pairing the Cairngorms and Loch Lomond & the Trossachs national parks with Scottish Natural Heritage, Forestry Commission Scotland and the Heritage Lottery Fund.
SNH Tayside and Grampian operations officer Karen Mitchell said the work will benefit hillwalkers and protected species.
"It's an exceptional area, internationally important for its alpine habitats," she said.
"This is recognised by the conservation designations which cover the Mayar summit path.
"It's part of the Caenlochan Special Area of Conservation and the Site of Special Scientific Interest.
"The one-kilometre path upgrade on this popular Munro will narrow the path, reducing damage to the eroded heathland and blanket bog habitats and allowing degraded vegetation to recover."
COAT technical officer Gordon Paxton-White oversaw the helicopter operation.
"This week we have seen the delivery of 160 bags of locally sourced path construction materials plus replacement bridge components for the Roy Tait Memorial Bridge, to two of our high priority sites, where over the coming weeks we will work with contractors to tackle generations of erosion on these popular routes.
"Work in such remote locations can be challenging and at times dangerous however by working closely with highly skilled specialist mountain path contractors we are able to deliver high quality, durable and sensitive path repairs which aim to encourage walkers to stick to the designated routes and therefore allow the surrounding vegetation and habitats to re-establish following years of erosion.
"The use of helicopters is always a last resort as our aim is to take a light touch approach wherever possible."
Visit www.themountainsandthepeople.org.uk for more information on where TMTP will be working over the coming years.