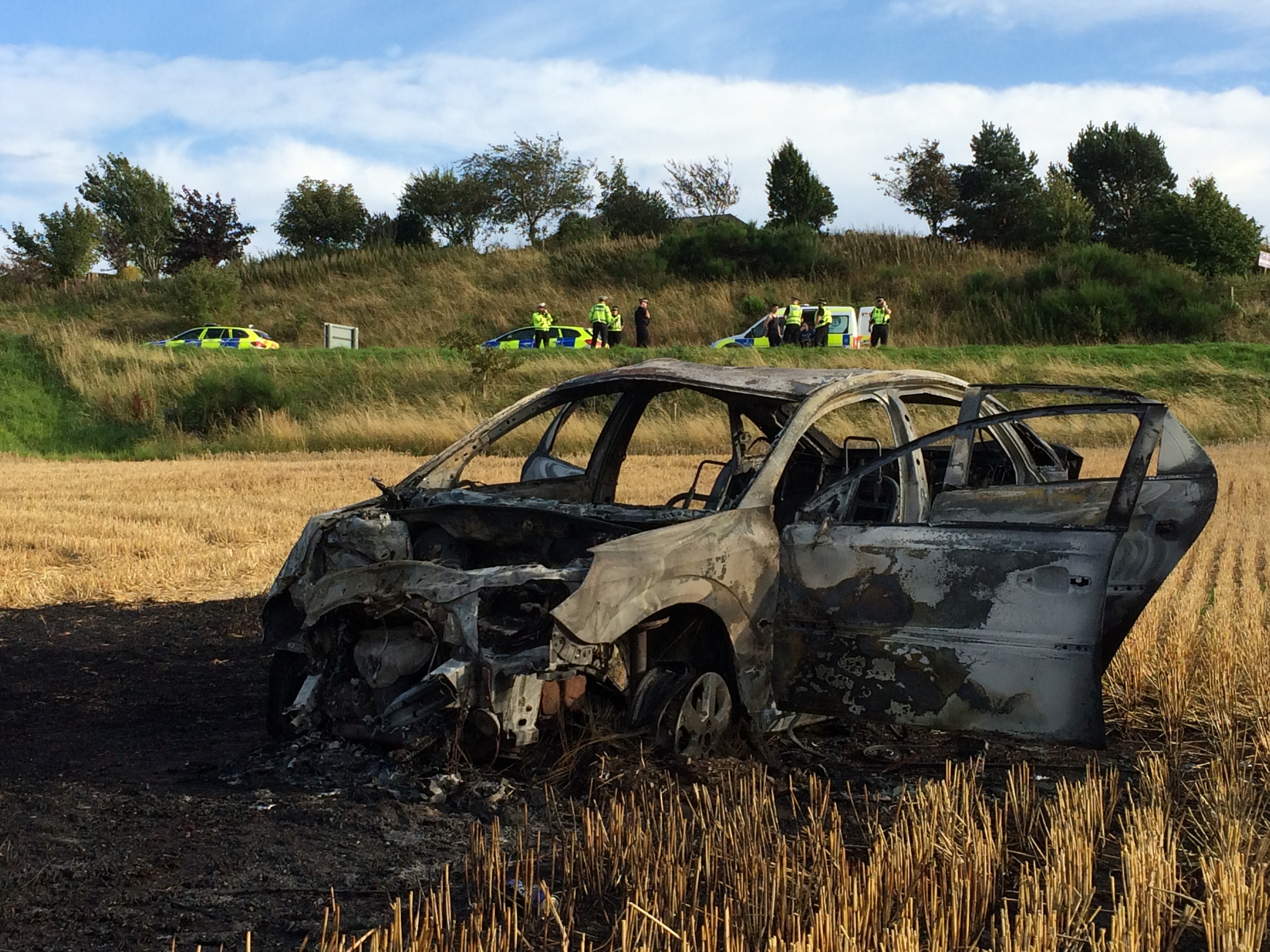 The occupants of a car had a miraculous escape from serious injury after a spectacular Angus road accident this afternoon.
They were in a black Vauxhall Vectra which careered off the A92 between Arbroath and Montrose, flying through the air before landing in a stubble field and bursting into flames.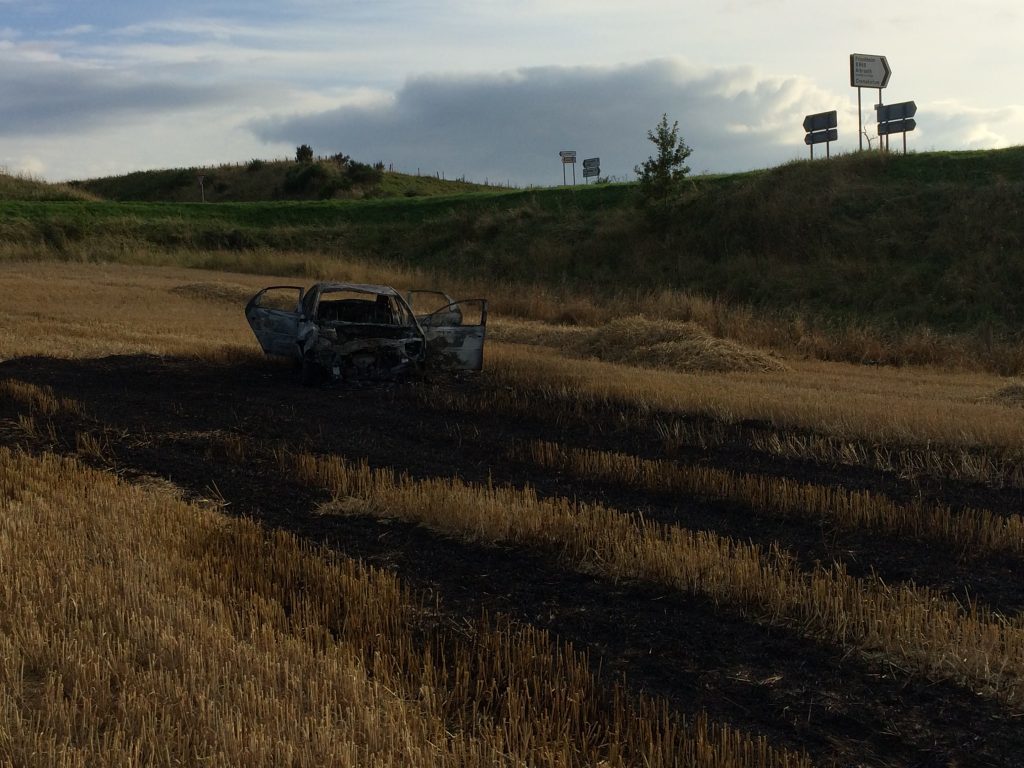 The vehicle was completely burnt out by the fierce blaze, but all of those in the car – including a dog – walked away from the dramatic crash.
The incident occurred at the Inverkeilor junction just before 4.30pm when the car, believed to have been travelling northwards towards Montrose, left the road.
It cleared a steep embankment and pitched into the field below, sustaining significant front-end damage.
The four occupants – two men and two women – are understood to have fled the wrecked car before it then caught fire.
The blaze sent a large plume of smoke into the Angus skies which was visible from a wide area and was obvious to motorists on the adjacent coast road, although traffic on the route was not affected.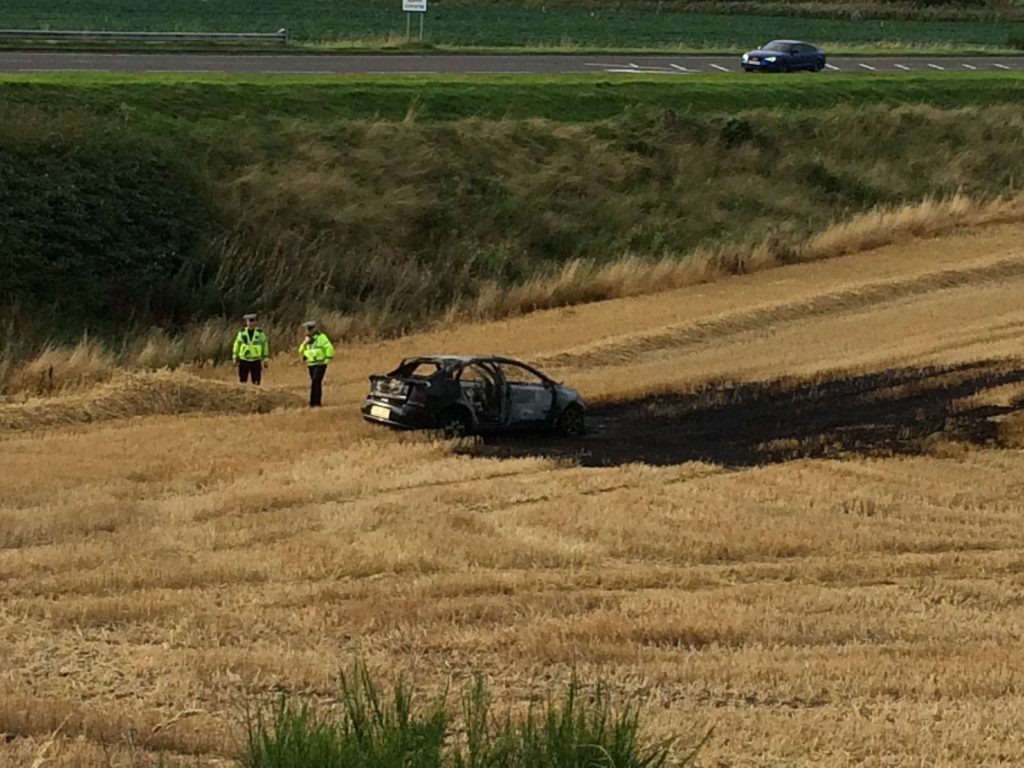 A Scottish Fire and Rescue crew from Arbroath rushed to the scene and extinguished the fire, which reduced the Vauxhall to a charred shell.
One of the female occupants was taken to Ninewells Hospital but is not thought to have suffered serious injury.
The two men and the other woman in the car were all examined at the scene by paramedics but none required hospital treatment.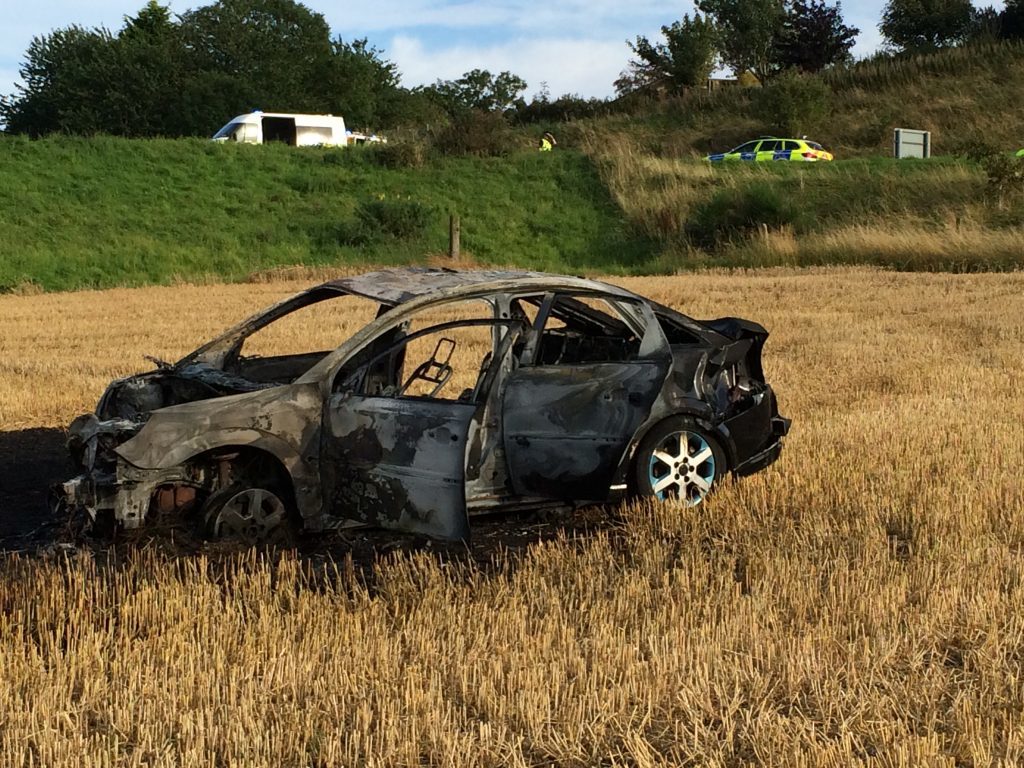 Police Scotland said the circumstances surrounding the crash remain under inquiry.
Anyone who may have witness the accident, or was travelling on the route around that time and may have seen the vehicle, should contact Police on 101 or Crimestoppers anonymously on 0800 555 111.