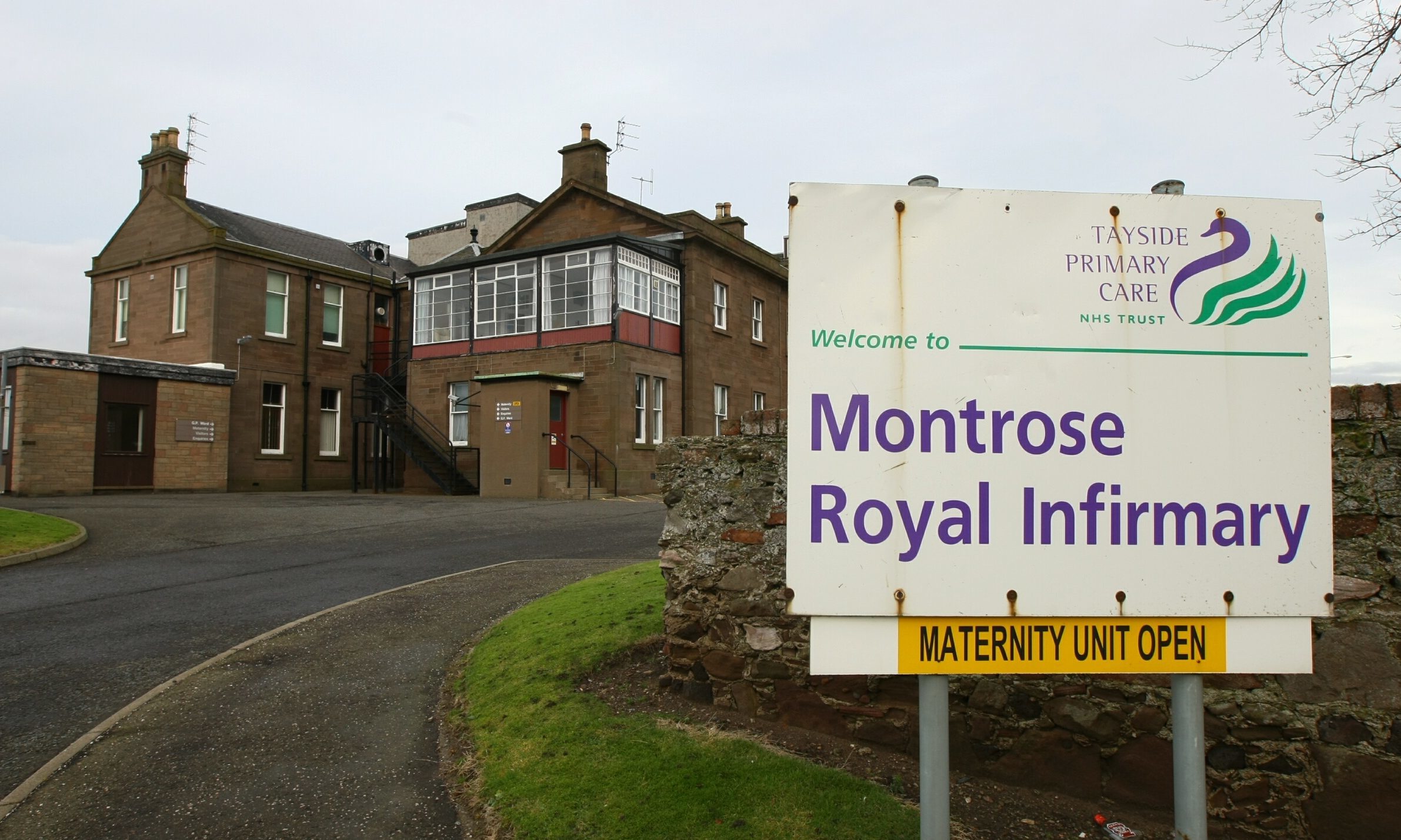 A fatal accident inquiry has heard experts may have been delayed in reaching a newborn baby who later died at an Angus midwifery unit.
Nevaeh Stewart was born "pale, floppy and with little respiratory effort" in Montrose Community Midwifery Unit at 5.10am on September 30 2012 and was breathing "spontaneously but ineffectively" nine minutes later, at which time midwives called Ninewells Hospital for assistance.
The Dundee neonatal unit called the ambulance at 5.45am but medics found one was inadequate to carry an incubator when it arrived at 6.05am, and requested a neonatology transport which arrived at 6.35am.
The registrar and nurse reached Montrose at 7.15am, and battled in vain to save the baby, who had experienced a "sudden collapse".
Dr Tom Turner, the former clinical director of Queen Mother's Maternity Hospital in Glasgow, told the inquiry at Forfar Sheriff Court he believed the team should have been dispatched to Montrose in the first available ambulance, with the expectation an incubator could follow behind.
He believed a conversation between the neonatal unit and midwives at Montrose at 6.05am would have led experts to conclude Nevaeh was "not fine".
"If you didn't seek further information from the hospital you might be seduced into thinking that things were OK," he said.
"My understanding of what I read, at 6.05am and at an hour old, these are not signs the experienced observer of the newborn would think are fine.
"I can accept that was the decision that they reached, but in my opinion it was the wrong one.
"They didn't give enough substance to the fact that the baby wasn't improving … and there was no one else to help if things did go wrong."
Dr Turner was cross-examined by health board counsel Mark Fitzpatrick, who said: "There may be a range of decisions in these circumstances, none of which may be seen as unreasonable?"
"If my colleague knew all the facts, where this was taking place, what resources were available there, it's possible I could agree that's one end of the range of decision making," he replied.
"I don't think it was negligent."
Dr Turner said he believed Nevaeh's condition may have stemmed from complications late in the delivery, but disagreed with previous medical evidence that water births are an "experimental" procedure.
"I think neonatologists and paediatricians are to a degree control freaks, and I suspect that part of our anxiety is over whether this is territory they cannot fully control," he said.
The inquiry previously heard parents Kimberley and Gary Stewart, from Auchenblae, were told Mrs Stewart's pregnancy was "low-risk".
The inquiry, before Sheriff Pino Di Emidio, continues.