Motorists  faced disruption on the A92 near Carnoustie after a Saab convertible was engulfed in a tea-time fireball on Sunday.
The driver of the car thankfully escaped unhurt after bringing it to a halt in the slip lane of the eastbound carriageway just before the Muirdrum turn-off.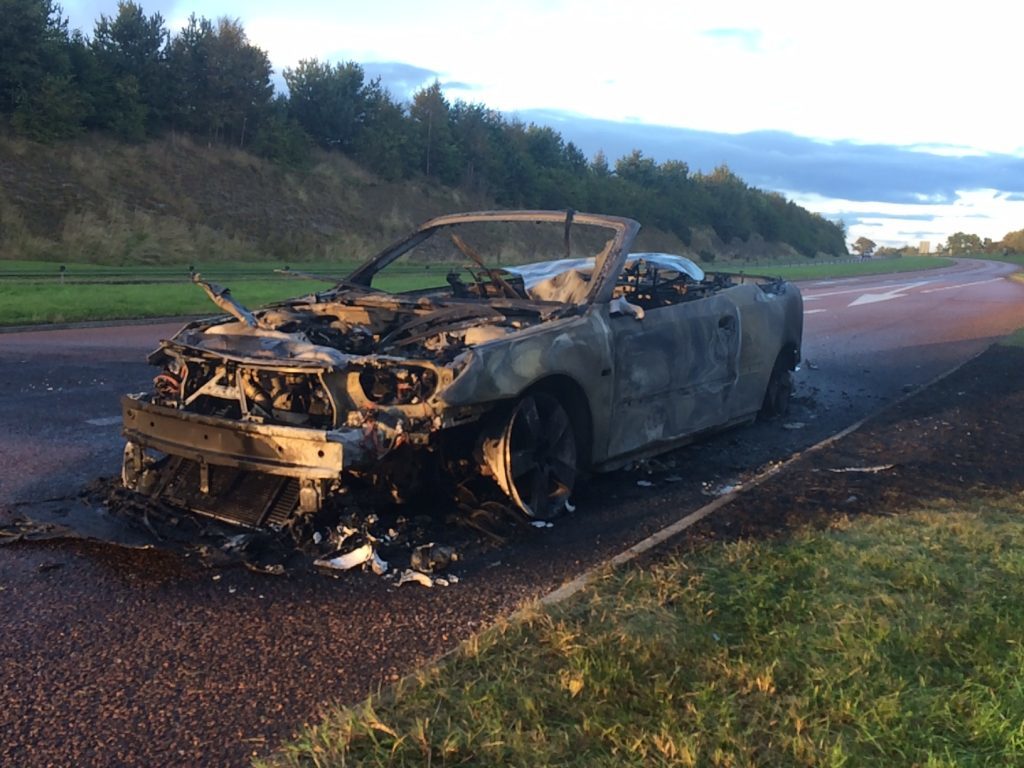 But he could only watch in horror as the vehicle was completely destroyed by the fierce blaze, suspected to have been started by a mechanical fault.
The eastbound A92 dual carriageway was closed while the incident was dealt with.
Traffic heading towards Dundee was diverted at the Hatton junction.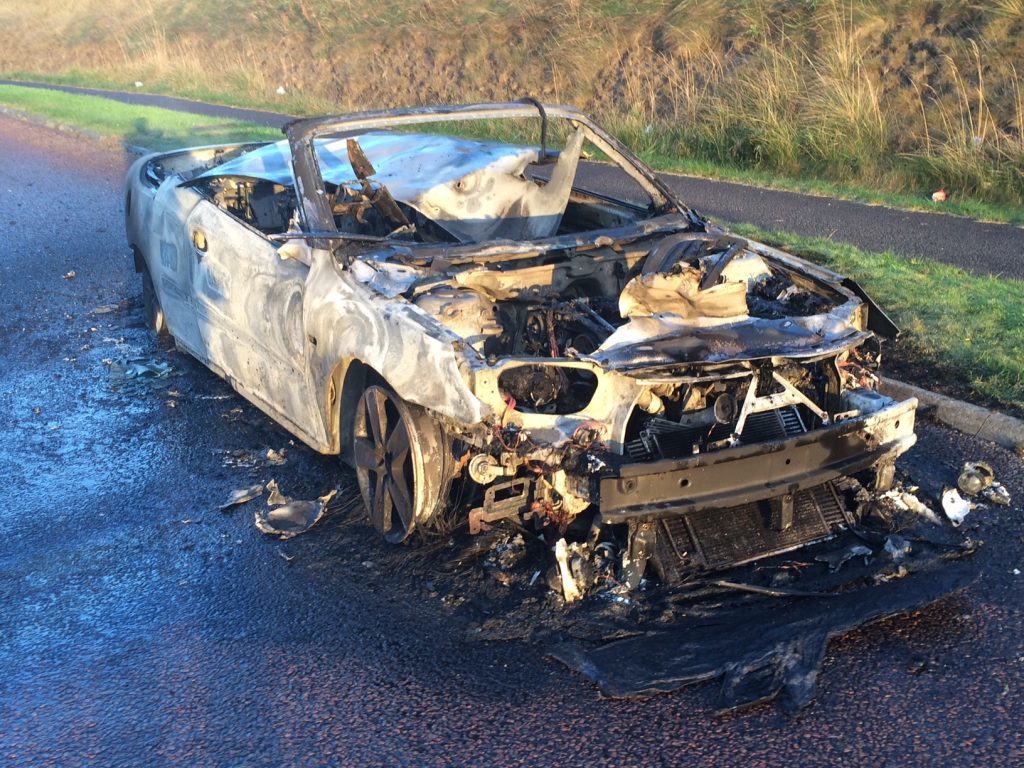 Vehicles caught between there and the Muirdrum turn-off where the incident happened were then turned around and brought back along the eastbound carriageway to join the diversion.
The alarm was raised at 5.30pm but such was the ferocity of the blaze that firefighters could not prevent the Saab being reduced to a charred shell.
An ambulance also attended but the male driver of the Saab escaped injury.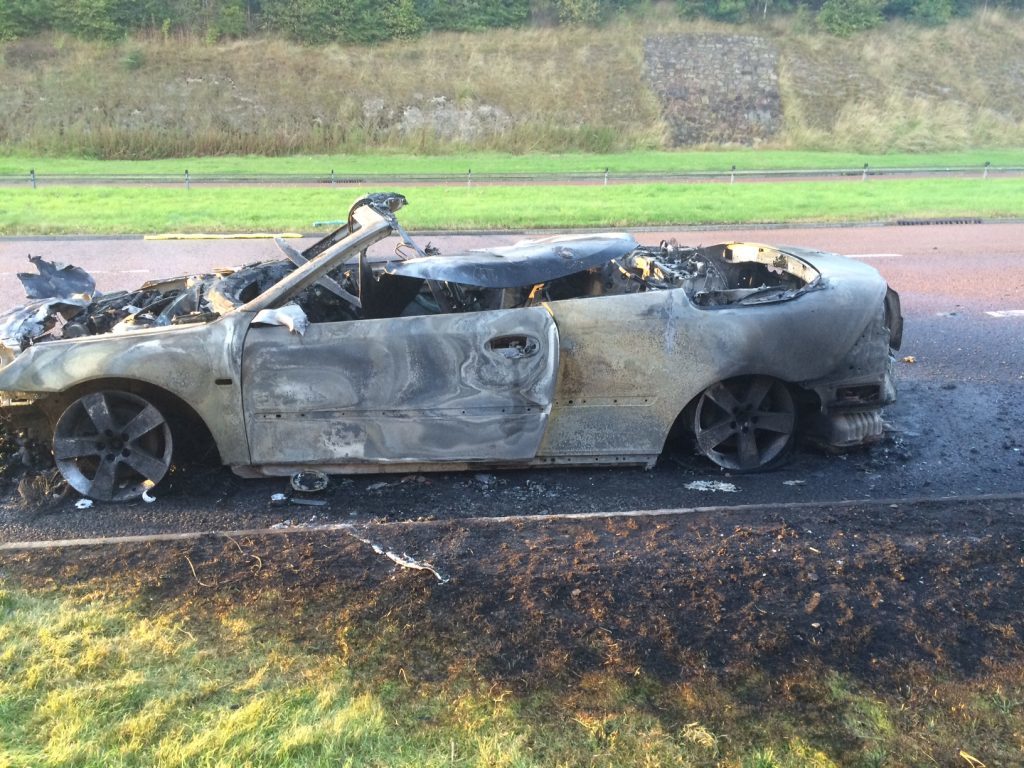 Eyewitness Ralph Coutts described how sparks flew out of the fireball.
He said; "I was stopped in traffic when it happened.
"The car just burst into flames, but it didn't look like there had been any accident.
"A lot of cars then parked up on the grass verges, it seemed that people got alarmed by it all.
"It was quite startling to see something like that, you don't really expect it and your first thought is whether the people are OK.
"The road was blocked for a while but it's starting to slowly reopen now."
Do you know the driver? Please phone 01382 575130 or email news@thecourier.co.uk