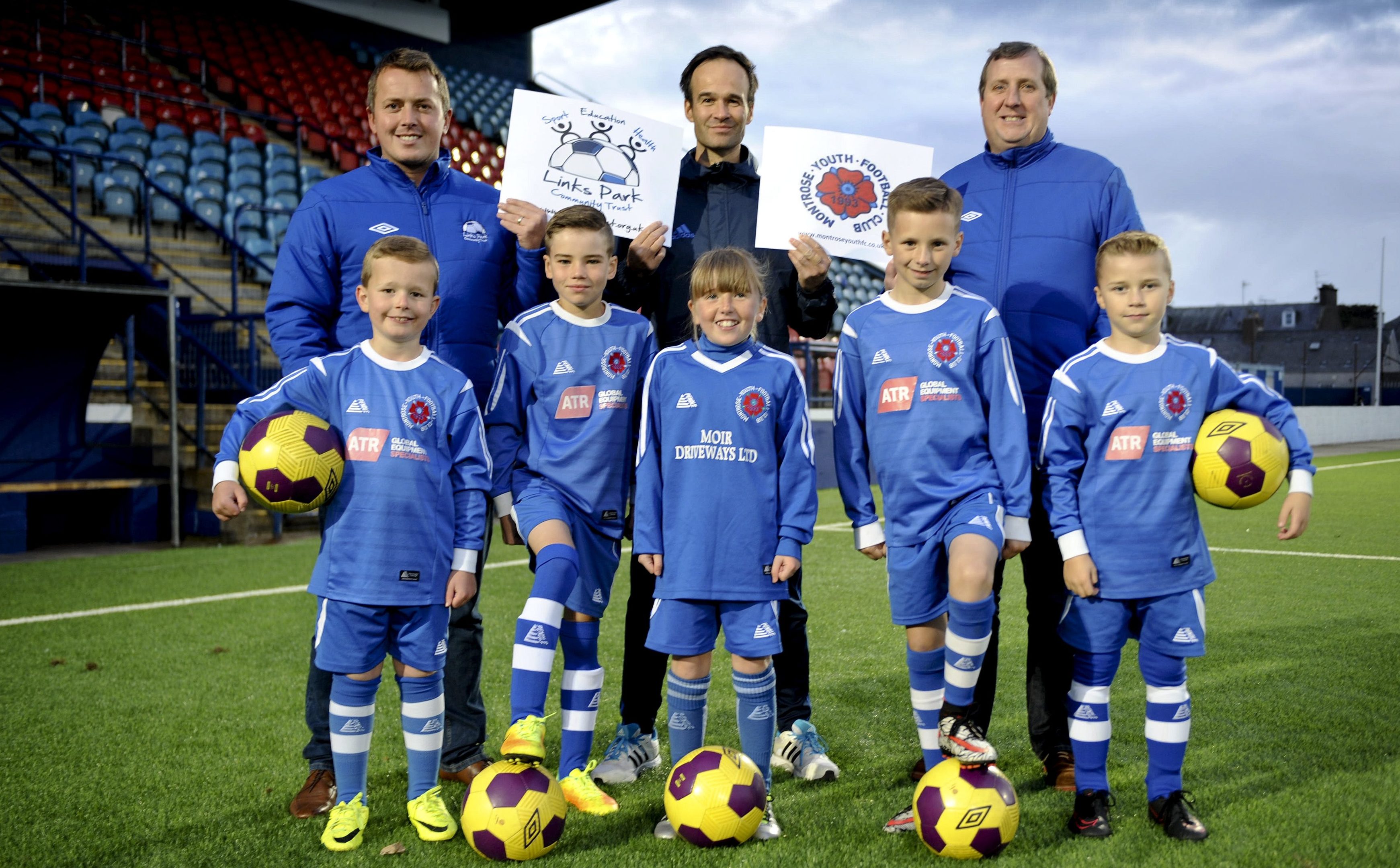 A Montrose youth football link-up has been hailed as a "flagship model" for the sport by the Scottish Football Association.
Montrose Youth FC and Links Park Community Trust (LPCT) have joined forces in a collaboration which will see the youth football club become a member of the community trust.
They will work closely to improve the quality of coaching, provide enhanced facilities and increase funding potential.
Montrose Youth currently has 14 boys and girls teams and are Angus Club Excellence Accredited to Gold level.
They also have a Scottish FA Standard Quality Mark which they aim to improve to Legacy Status with the help of the partnership.
Club Chairman, Lee Walker said: "We are excited about the prospect of working with an established charity that shares our goals and vision for youth football locally.
"LPCT bring experience and knowledge that will support us and our members greatly in further developing our football operations and improving the coaching standard we can offer, as well as assistance in areas of funding which will enable us to realise our plans for improved facilities."
As the independent charitable arm of Montrose FC, LPCT delivers an extensive range of innovative programmes in the areas in sport, education and health.
It engages weekly with hundreds of youngsters and, as well as being Angus Partnership EXCELLENCE AWARD Winners, is also a member of the European Football for Development Network.
Trust Chief Executive, Peter Davidson, said: "Montrose Youth FC are a very professional, progressive organisation and I am delighted that through their membership of LPCT we will now be able to direct some of our resources, both physical and financial, to support their continued growth."
The Scottish FA has also welcomed the move.
East Region Manager, Kevin Lee said: "Our aim within the Scottish FA is to support clubs so they can offer football for all and for life.
"This collaborative approach is a flagship club model which will help deliver this vision.
"This partnership between a professional club, a club trust and a Quality Mark club is a shining example of football coming together to benefit their community and the sport."
The addition of Montrose Youth will see the reach of the trust increase from more than 1,100 participants each week, to almost 1,400 — more than 10% of the local population — with an age range of one to 84 years of age.