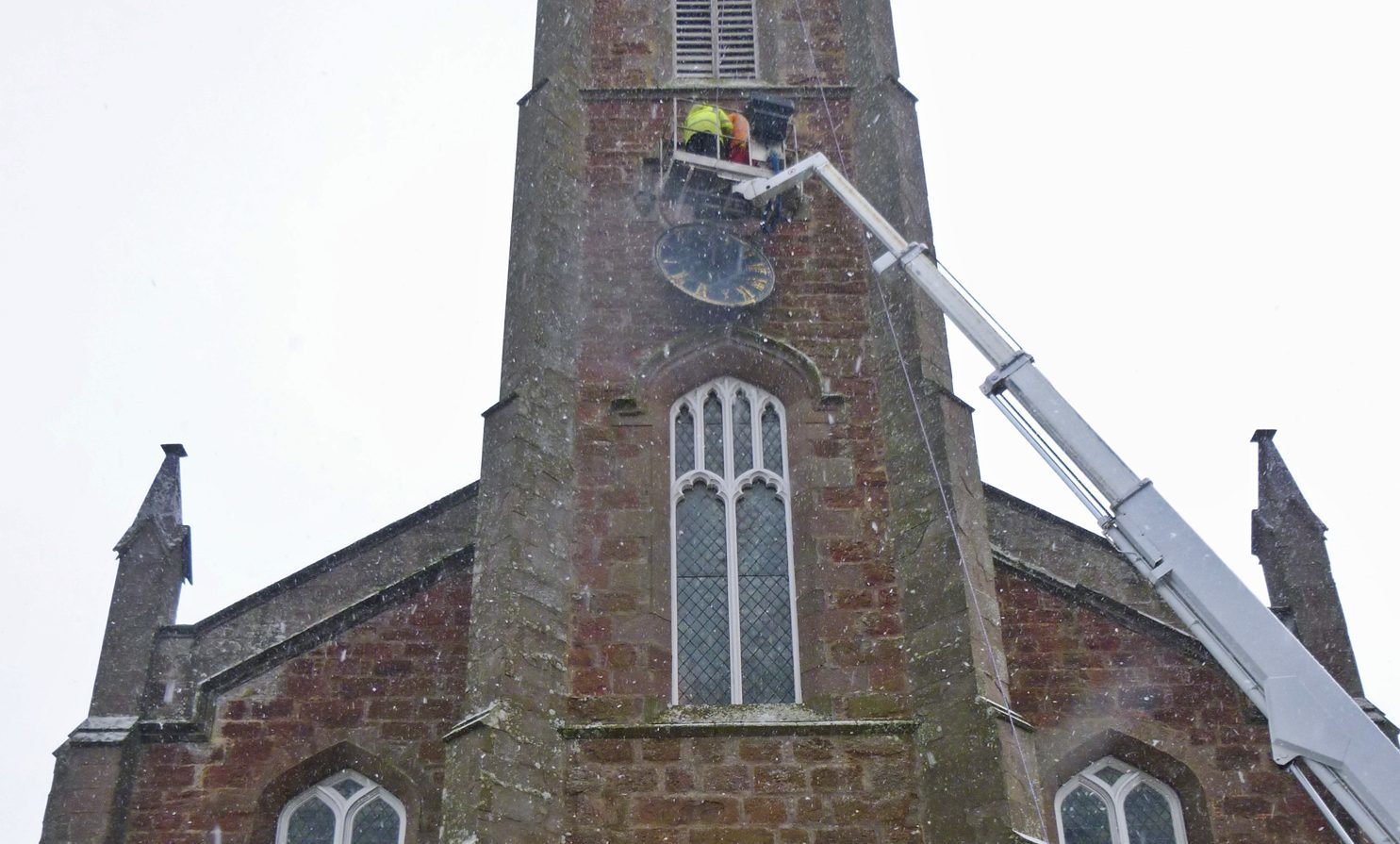 A 85-year-old former gravedigger who has kept a village clock running for 30 years has finally called time on his labour of love.
Bob Jamieson has been winding up the clock at West Mearns Parish Church in Auchenblae every Wednesday evening since the mid-1980s.
Having given notice of his intention to wind down, his service to the community is being recognised at a ceremony at the church on Friday evening.
"When they were looking for someone to do it, I said that I was interested in clocks and would take it on," said Bob.
"There's about 50 or so wooden steps to climb up to the clock which is two storeys up.
"It works just like a grandfather clock – there's two big weights to wind up – one for the clock and one for the bell.
"It takes a bit of effort, about 70 turns to wind it up correctly.
"The clock keeps its time quite well but over the course of a week it gains about a minute."
Clock winding duties have been passed to Jamie Hendry, an engineer who lives in the village and who has been trained up by Bob.
Bob played down the commitment he has made to the Mearns village over the past three decades.
"You just get into the way of it," he said. "When the time came every week I just went out and did it.
"Sometimes someone would want to come up and have a look. I've had people all over the world come up over the years.
"I've really enjoyed it. I liked going down the street in the winter time when there's nobody going about and you're on your own.
"I didn't really want to retire but my wife Margaret said she didn't want me to go up there on my own and I've agreed."
One of the three faces of the timepiece was sent crashing to the ground by gales in January last year. Others were left badly damaged and had to be removed.
Community fundraising saw the refurbished clock put in place in June this year at a cost of around £7,000.
Friday's event will also be a celebration of the successful fundraising effort.
Jenny Thomson, a member of the church board who also led the fundraising campaign, said: "We are so grateful to Bob, who has voluntarily wound the church clock for almost 30 years.
"He has climbed 55 steps to the clock gallery every week in summer or winter.
"The clock winder is a person of great importance because they need to know the workings of the clock. Bob has kept the clock maintained and done the servicing and the cleaning and the adjusting.
"He has also been the first to volunteer for public tidy ups and helped after we had bad flooding in 2012.
"We are very grateful for the service that Bob's given the community."