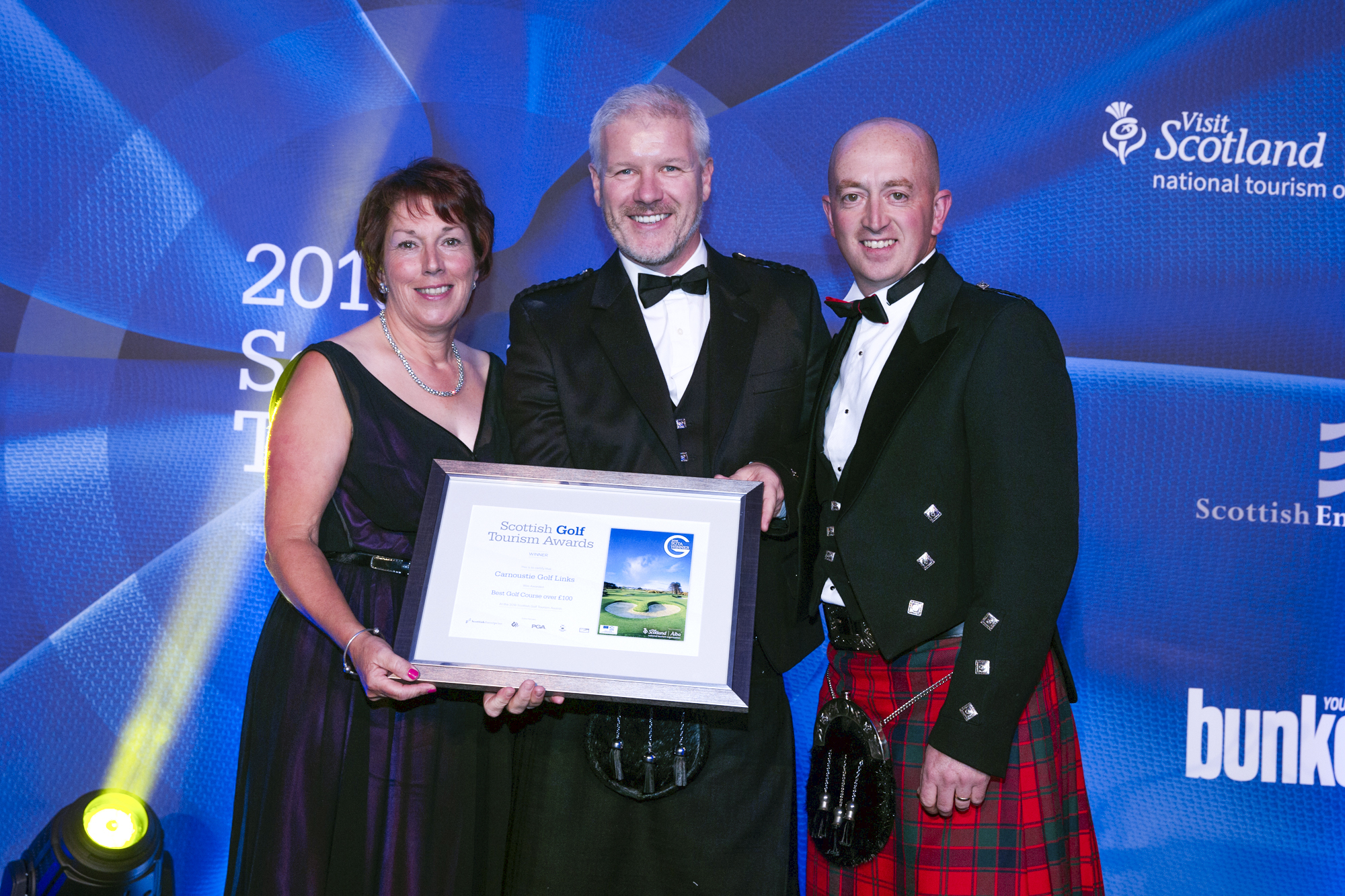 The party is in full swing at Carnoustie Golf Links' Championship course, which is celebrating being voted Scotland's best.
The Angus course – which will host the 2018 Open Championship – took the top spot in the Scottish Golf Tourism awards.
Voted for by the Scottish public, Carnoustie Golf Links came out top in the courses over £100 category, overtaking other world-renowned courses that reside in the home of golf.
"Over 33,000 votes were recorded, so we're delighted that the majority felt that our course was the best out of an extremely high calibre field," said Colin McLeod, golf services manager at Carnoustie Golf Links.
"We've been working incredibly hard to maintain and surpass the excellent standards that players expect from our course and it's the ultimate reward to see that this dedication to excellence has come to fruition through the collective opinion of the public."
The awards are held annually to celebrate what's great about Scottish golf.
This year's winners were announced at the gala dinner prizegiving that took place during Scottish golf tourism week.
Bunkered magazine's Tom Lovering presented the award.
His publication recently tagged the closing hole on Carnoustie's iconic Championship course as the toughest in Scottish golf.
Labelling Carnoustie as "absolutely brilliant but furiously demanding at the same time, Bunkered magazine said the 18th ensured Carnoustie "finished with a bang."
Earlier this year Colin Montgomerie said Carnoustie was "the best course there is."
"There's no weak hole out here. Dramatic finish, obviously, a superb golf course in superb condition," he said.
"This course was built for time, and really is superb.
"We're back here for the Open in 2018 and the young guys who haven't played it will come and think like we all do, that this is the best of the lot."
Vital work is already under way in Carnoustie to maximise the spin-off from the world's greatest golf tournament.
Scotland's economy was boosted to the tune of £140 million by the Open being held in St Andrews last year, with Fife's coffers bolstered by £52m.
The preparation work involving Angus Council and the Links Management working in conjunction with Visit Scotland and the R&A is already under way to maximise the opportunity that 2018 presents.