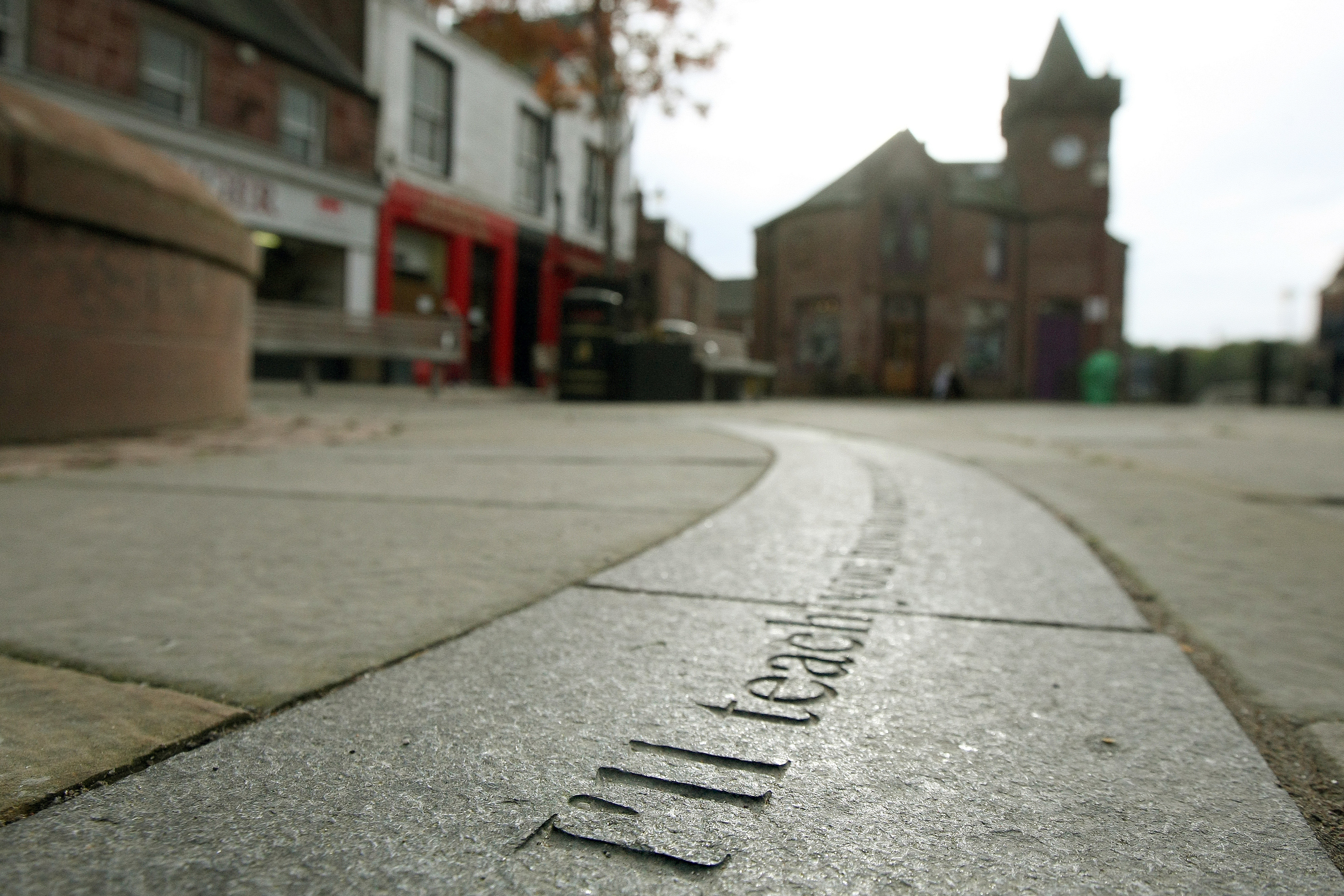 Carefully chosen words have finally been laid down in the heart of Kirriemuir to remedy a revamp blunder which left Peter Pan fans scratching their heads earlier this year.
As part of the six-figure spruce up of the town centre, Angus Council laid a granite script around a flower bed in which stands the famous statue of town playwright Sir J M Barrie's favourite fairytale creation.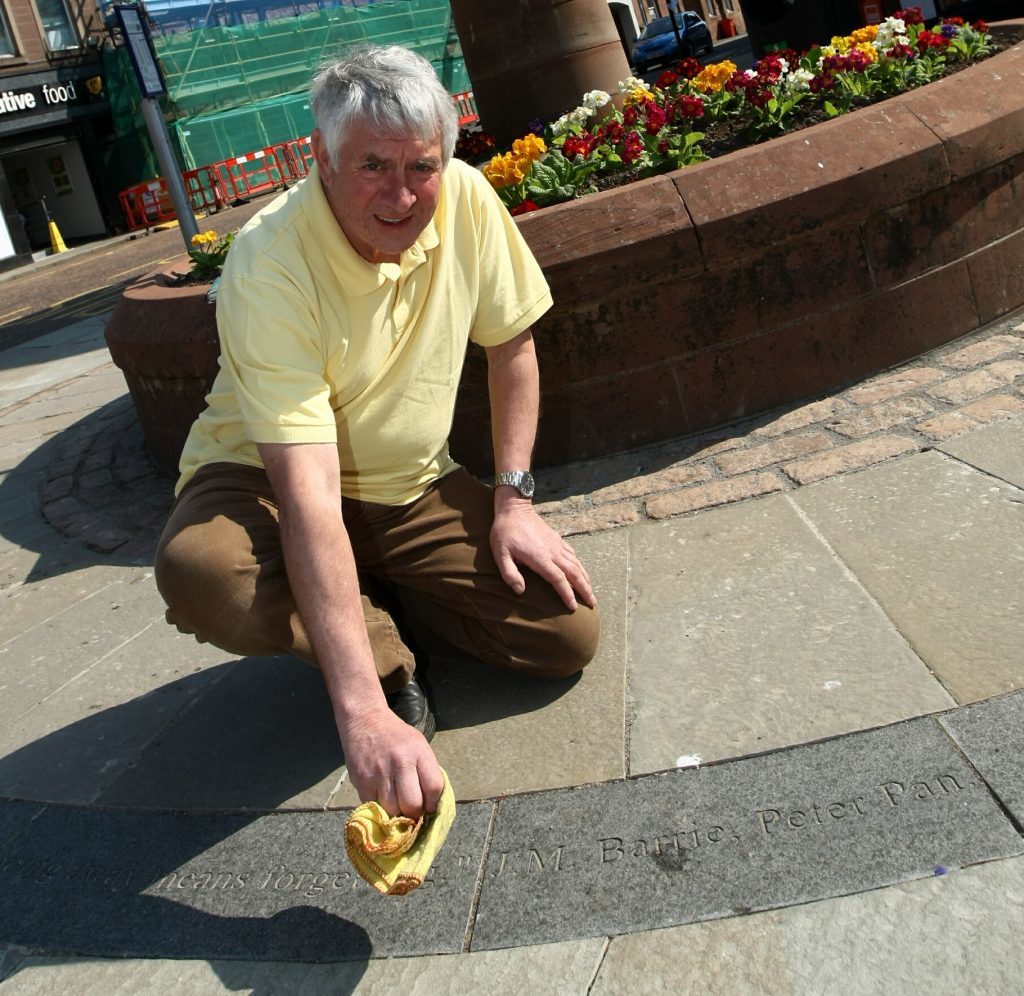 The works were part of the major Kirriemuir Conservation Area Regeneration Scheme (CARS) but within days of the inscription being unveiled around the time of the tenth anniversary BonFest event in May, Barrie aficionados and local historians had embarked on a quest for the provenance of the chosen phrase.
Angus Council chiefs selected the quote:  "Never say goodbye because goodbye means going away and going away means forgetting" for the circular sweep below the Boy who Never Grew Up.
However, local historian David Orr had doubts over whether the phrase could be found within the pages of Peter Pan and it emerged that the quote, although popularly associated with the famous fairytale, perhaps owed more to a big screen adaptation of the story rather than the original.
When the faux pas was pointed out, the local authority pledged to replace the script as soon as possible with the phrase: "I'll teach you how to jump on the wind's back, and then away we go" – a quote which can be found early in Barrie's book Peter and Wendy and the first act of the play Peter Pan.
Weeks passed without the new bricks being laid before the council said they would be waiting to carry out the works as part of the snagging on the CARS scheme, and the new phrase has now been laid.
The town centre revamp has been followed up by a determined drive from Kirriemuir businesses to keep local shoppers in town and attract new visitors and Mr Orr said he hopes Peter Pan fans might also flock to see the proper quote now in place.
He said he hoped the mix-up might even have sparked a little extra interest in Kirrie and its pride in Barrie, which has also enjoyed a fillip through the success of the volunteer-run camera obscura on The Hill, housed in the pavilion gifted to the town by the author in 1930.
Mr Orr said: "Peter Pan is an international icon so anything promoting the association with the town might encourage even more people to visit.
"It seems a long time since May when the council said they would replace the slabs but they have at last quietly replaced them .
He added: "My message for the councillors would be that we a' ken that cooncilors can ayewis flap their wings; but they dinnae aye flee!"