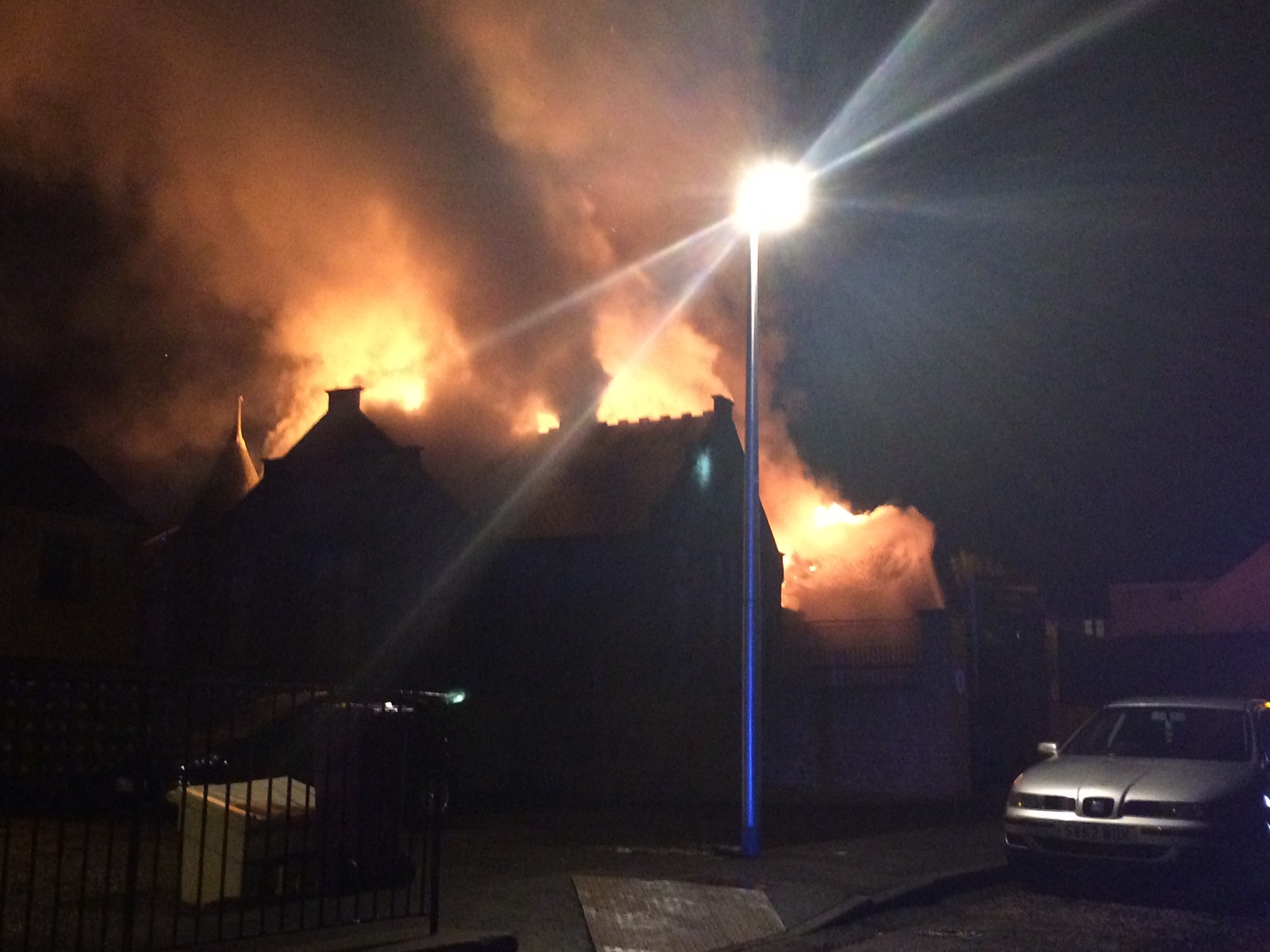 A former Forfar primary school has been gutted by a ferocious blaze which was tackled by 50 firefighters from Angus and Dundee.
The old Wellbrae primary was engulfed by fire which broke out around 7pm on Saturday evening, sparking a major emergency response.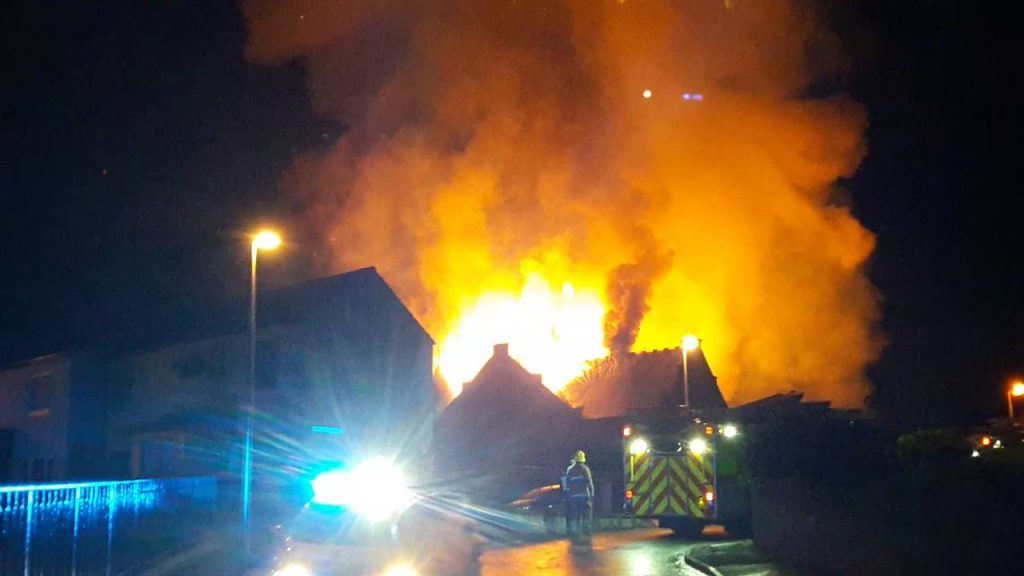 The ferocity of the blaze meant the flames could be seen from a wide area and at its height the effort to control the outbreak was being watched by hundreds of people.
Eight fire crews from Forfar, Kirriemuir, Brechin, and the Dundee stations of Blackness Road, Kingsway and Macalpine Road were involved in the operation.
They were initially hampered by a lack of water due to a shortage of hydrants close to the 135-year-old C-listed building, which has lain empty for eight years since being closed by Angus Council and replaced with a new primary as part of the Forfar schools programme.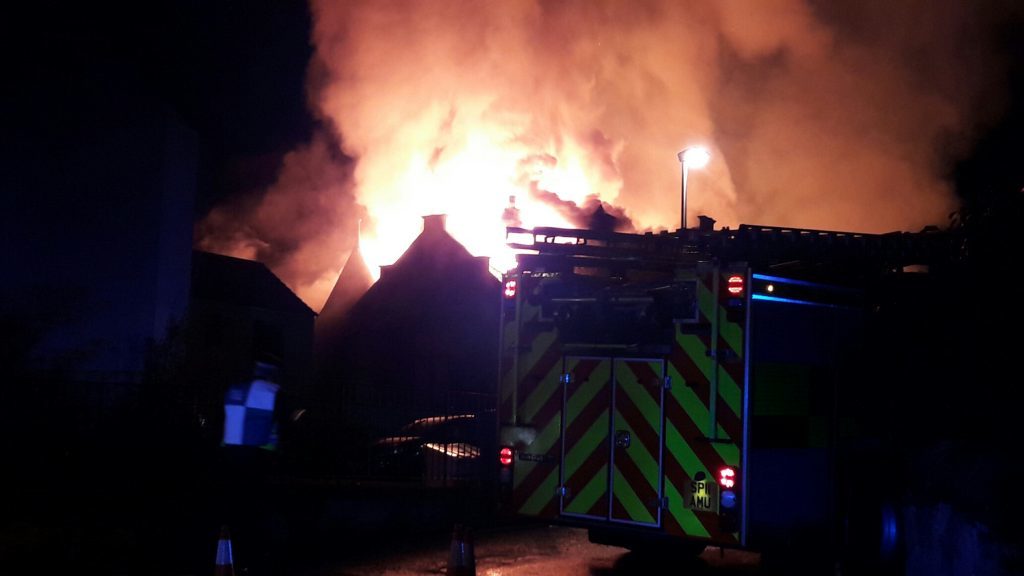 The blaze was brought under control by around 9pm but it is expected that fire crews will remain on scene throughout the night and a command centre was set up in the adjacent Greens car park to co-ordinate the response.
A senior fire office praised the professionalism and the "cracking job" done by the crews involved in tackling what was Forfar's most dramatic blaze since the Regal cinema in East High Street was destroyed in 1987.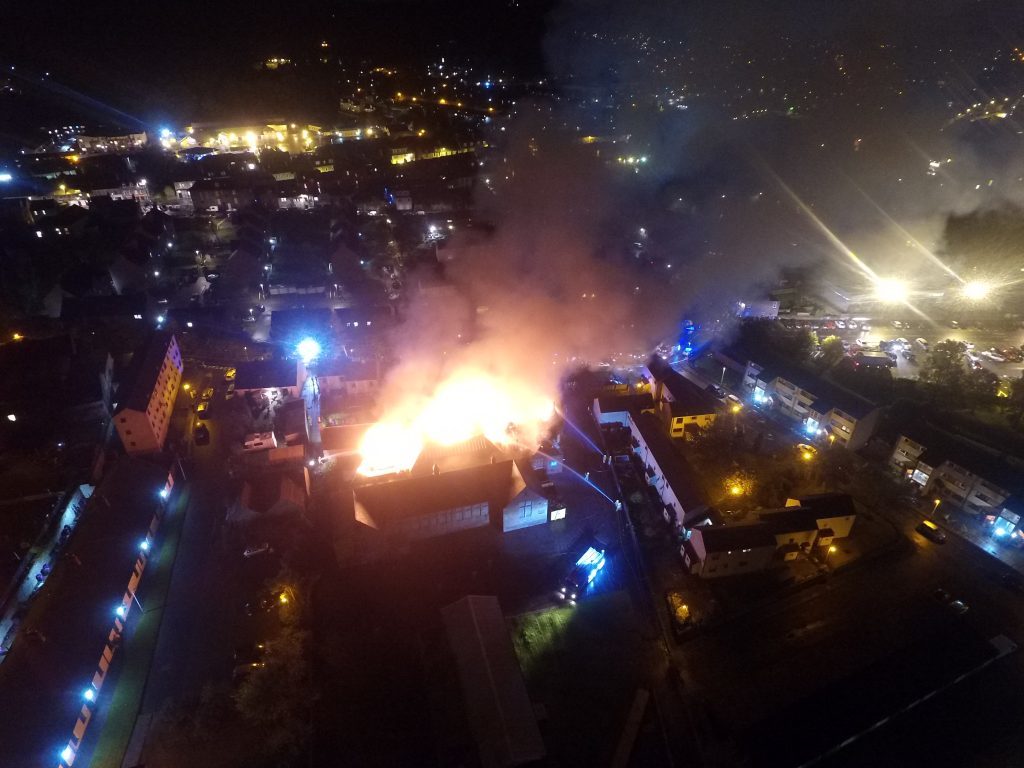 Some residents of flats nearby left their homes as the intensity of the blaze peaked and threatened to spread to a cottage near the old school.
Group manager Roy Dunsire, speaking at the scene, said the crews involved had faced a major challenge.
"In the initial stages we were hampered by a lack of water hydrants, but we were able to access adequate water and surrounded the building with eight main jets," he said.
"There was a cottage right next to the derelict buildings which was under threat of being engulfed and one of the early priorities was to ensure the safety of the occupants there and prevent the fire from spreading to it.
"The firefighters were successful in doing that and did a cracking job in a difficult situation."
After bringing the fire under control a water tower was set up as part of the operation which will continue long into the night.
Police cordoned off streets surrounding the school and the Scottish Ambulance Service was also in attendance as part of the normal protocol associated with such a large scale blaze.
Fortunately there were no reported casualties.
Group manager Dunsire said it is likely to be in the light of Sunday morning before access can be safely gained to what remains of the building and a full investigation into the seat of the fire and its possible cause can begin in earnest.
Wellbrae has lain empty since 2008 when it was closed as part of Angus Council's schools improvement programme.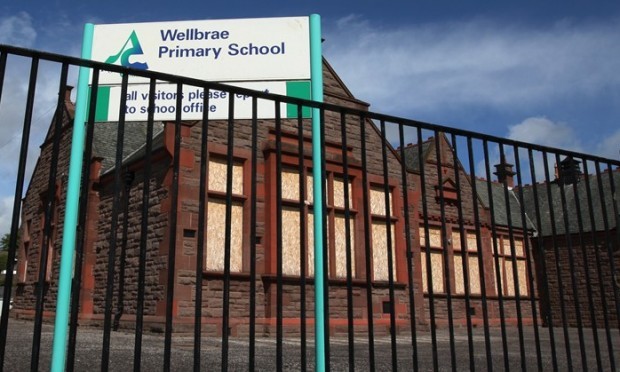 It has been the subject of housing conversion plans and part of it was also used as a community church facility.