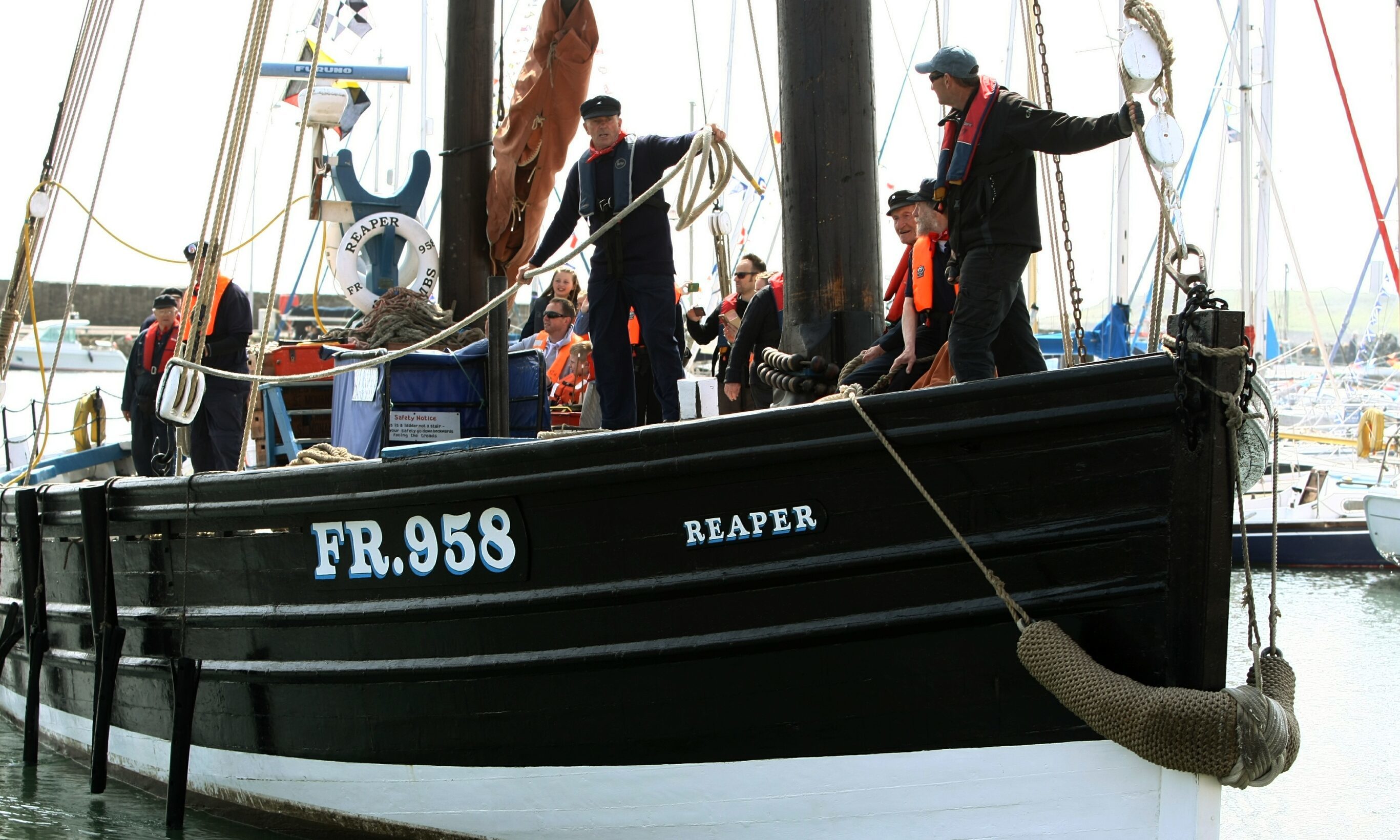 An historic fishing vessel which toppled over in a Mearns port has been patched up in Arbroath.
The vessel was taken to Mackay's Boatbuilders where leaks were repaired and it is now back home in Anstruther.
A salvage operation was launched to save the 113-year-old Reaper when it was blown over at Johnshaven's fish festival in August.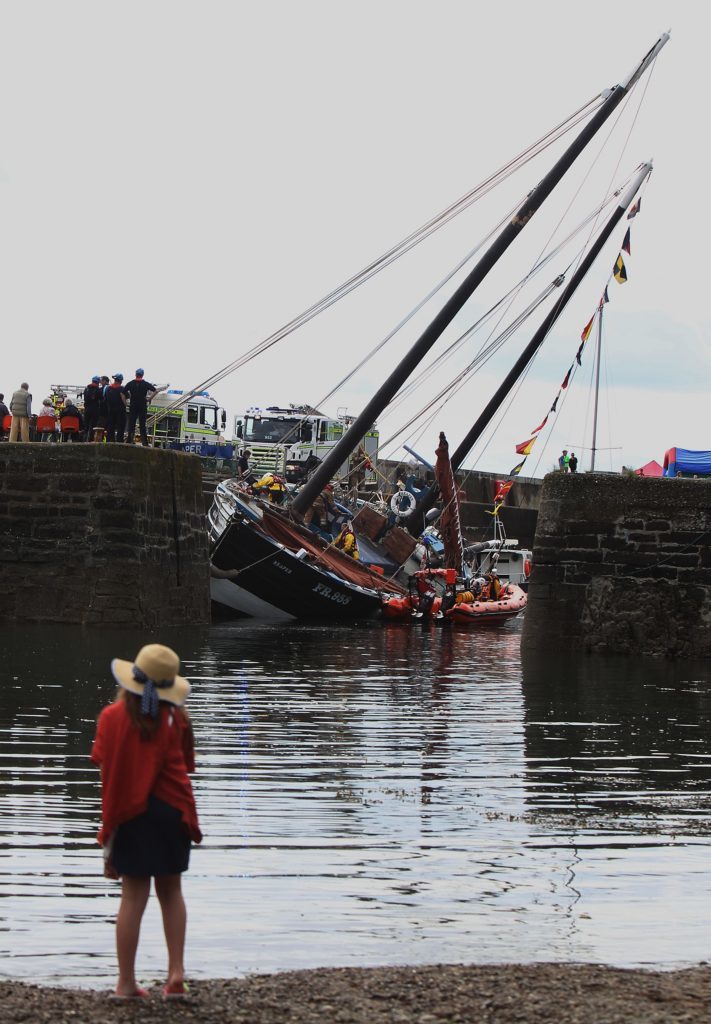 The 70ft Fifie herring drifter was the festival's star attraction until its main sail was caught by a gust of wind.
Harry Simpson of Mackay's said: "We've done repairs to stop all the leaks and she is now back home in Anstruther.
"There was damage to frames, planking and caulking.
"The damage is not as bad as we thought, but it's bad enough.
"I'd love to see her working again — there's no reason why she won't."
The
Scottish Fisheries Museum in
Anstruther launched a £20,000 appeal to conduct essential hull repairs so the Sandhaven-built drifter could be refitted.
The Museum Trustees, its naval architects and marine surveyors had scheduled a major 25-year refit of Reaper for late 2017 onwards to maintain the boat's continued seagoing capability.
The damage incurred at Johnshaven brought the major refit forward and the campaign has raised £1,500 so far.
Skipper Mike Barton said he remains baffled by the gust of wind that blew the vessel over.
Just before opening to visitors, a sudden gust of wind on her big red foresail led to mooring tackles snapping and she then fell onto her port side.
Before being righted the rising tide led to Reaper taking in water and it was 48 hours before she was back on an even keel.