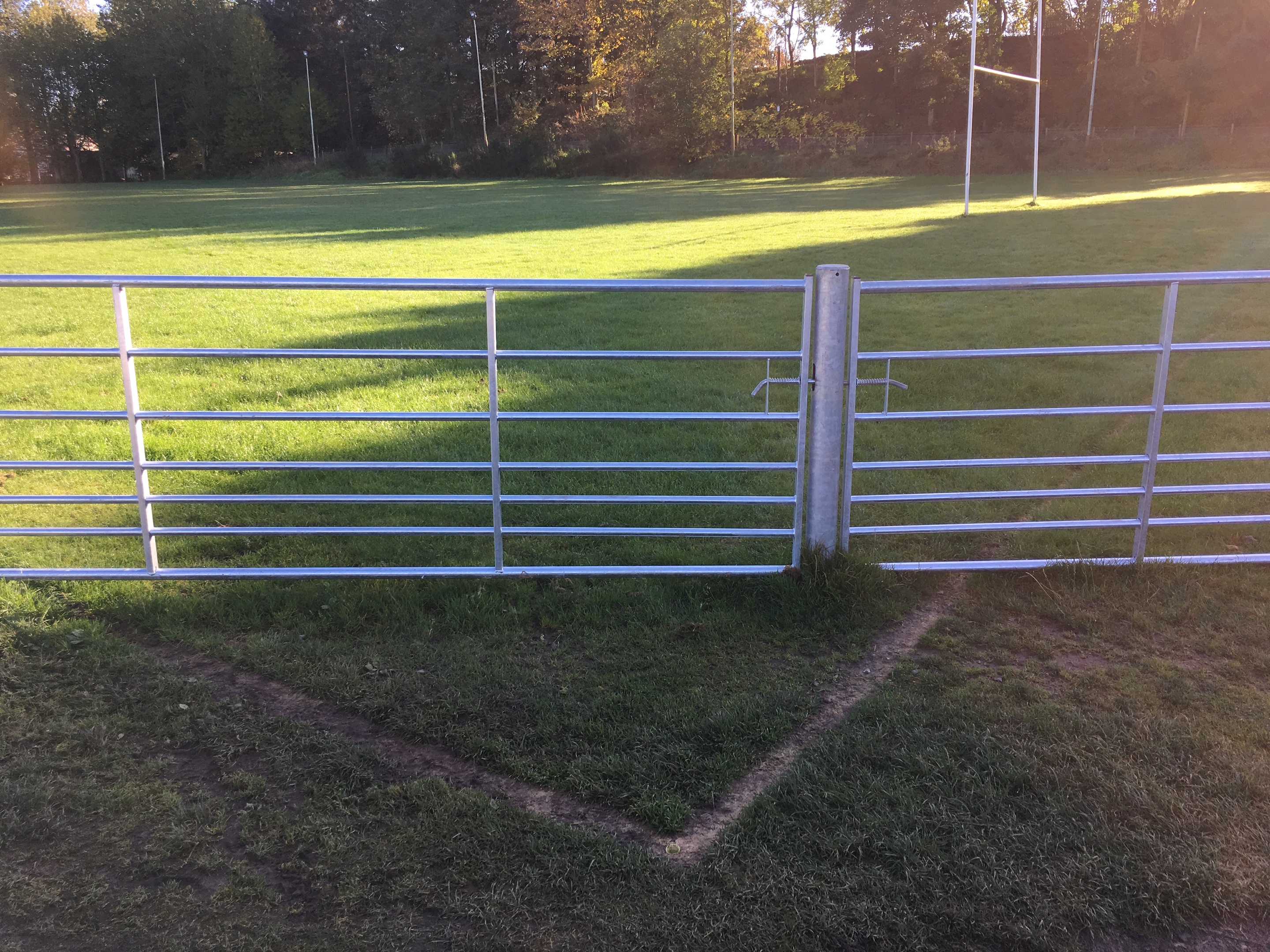 A new gate which cuts across a rugby pitch in Forfar was designed that way, a rugby club has explained.
The large gate at the Strathmore Rugby Club pitch at Inchmacoble Park cuts across the corner of the pitch, causing people to wonder whether the players would have to open the gate before scoring a try.
However, club president Bob Baldie explained that the gate is opened right out on match days so that it doesn't affect play.
He said: "We built a new fence this summer but couldn't take it all the way round the pitch as it would have impacted on a footpath near Forfar Loch.
"So we designed it so there is a large gate at the corner, which we can open all the way out when there's a match being played.
"To be honest, installing the fence is one of the best things the club has done.
"We teach children as young as primary one and it stops anyone wandering off.
"We also used to be plagued by dog mess and the fence has helped that, though the gate is never locked if people do need access across the pitch."
The club is currently working on an extension to its clubhouse.