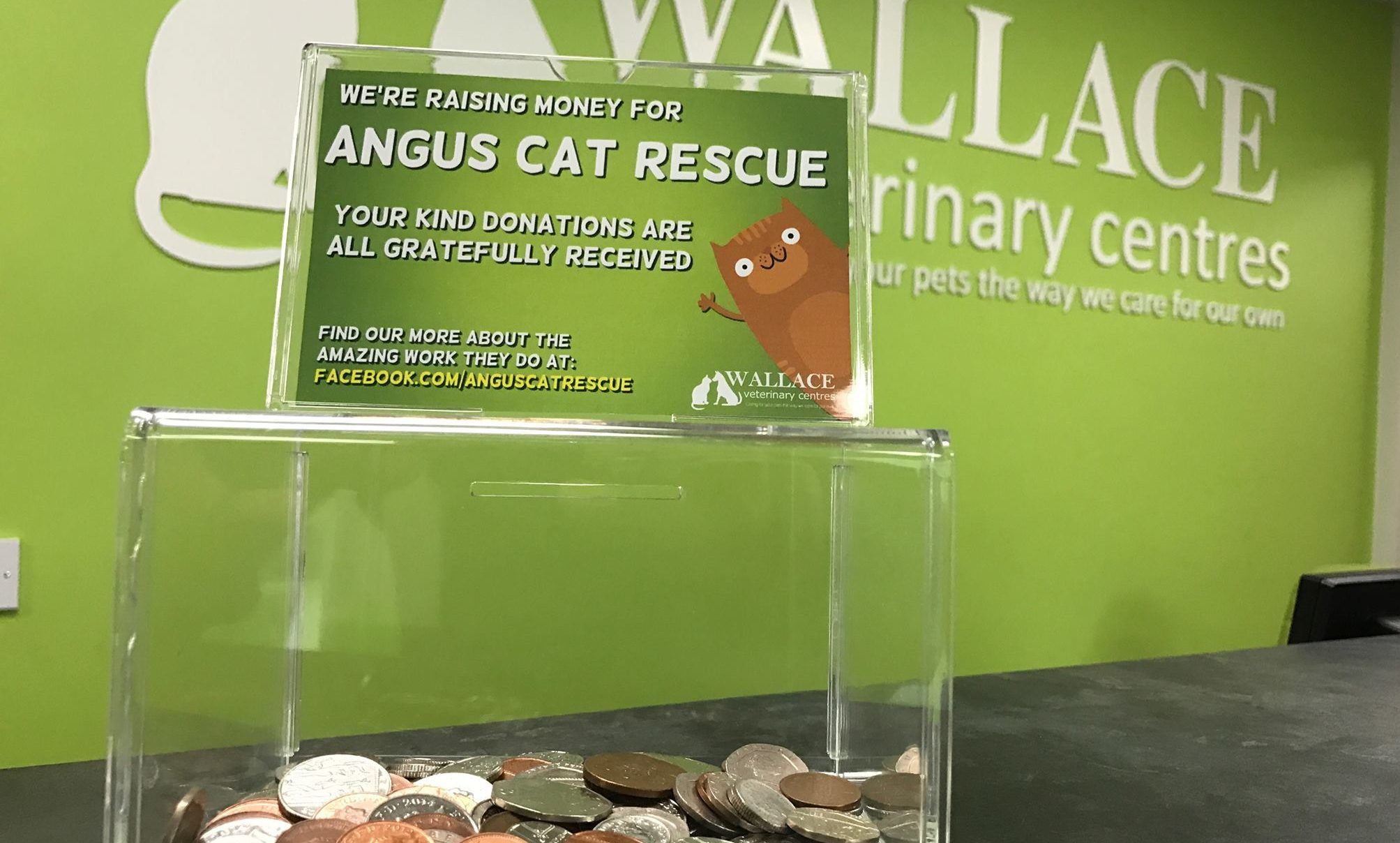 An Angus veterinary practice has described its shock after a man grabbed a charity collection box and fled.
Wallace Vets of Carnoustie said the incident happened on Wednesday after the man entered the building to register his cat "Hitler", who he said was ill.
A spokesman said: "After making his appointment, and as he left the building, he grabbed a hold of our charity collection box, which contained money kindly donated to Angus Cat Rescue from our generous clients.
"Fortunately this was also witnessed by one of our clients who had just left the building and was getting into their car.
"We have been in contact with the police, who have taken statement and descriptions of the man from our staff and from the client who witnessed it.
"The man, of course, had registered with false details, knowingly entering our practice with intent to steal."
A member of staff at the Ravensby Road centre said the man came in and left false details after claiming "Hitler was poorly".
Angie Heap said: "Some of the cats we were raising money for were actually in getting chipped at the time.
"He said his cat was called Hitler and gave all his details.
"We have to be professional even when you think something's unlikely."
Angus Cat Rescue rehomes felines and also helps owners if they run into tough times caring for their pets.
It is not known exactly how much cash was stolen, but Wallace Vets said it wanted to warn others.
The spokesman added: "Sadly, there are people who are unashamed and have the audacity to commit such a horrible act of theft in our area.
"We emptied the charity box around two weeks ago and counted a total of £117, and although we are unsure how much was in the collection box when it was stolen, Wallace Vets will replace this so that the charity does not miss out on these vital donations."
For more information on the work of Angus Cat Rescue, click here.