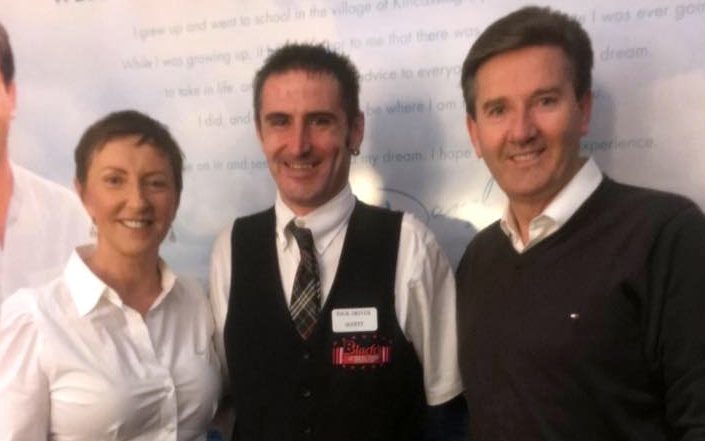 Star-struck Tayside tourists were left gobsmacked when their idol popped in to see them on a surprise visit.
A coach tour of sightseers from Angus and the Mearns, Dundee and Perthshire were on a tour of Ireland when they stopped off at the popular Daniel O'Donnell visitor centre in Donegal.
All 25 – including the coach driver's mum – were shocked when the easy listening singer and his wife Majella came in during the usual presentation on his life so far.
Driver Scott Law had tweeted Majella the night before the coach trip left the Ulster American Folk Park for Dungloe, and he noticed the 56-year-old had "liked" his message that a big group of fans were visiting.
Scott, who has been driving coach tours for Black's of Brechin for two years, said the group "screamed like teenagers" when the 54-year-old singer, known to millions of fans worldwide as Wee Daniel, entered during the DVD presentation.
"My mother's a big fan and there were quite a few others on the trip," he said.
"I followed Majella on Twitter and included her in a Tweet that just said 'going to DOD visitor centre tomorrow with a coach tour – lots of excited fans'. It came back that she had liked my tweet.
"When we got to Donegal, the guy at the centre said Daniel had phoned in and was on his way. He said not to say anything and just get them in the room where there's a video of his life story.
"It was a bit like screaming teenagers at one of the big groups like Elvis or the Beatles. I thought about his poor ears."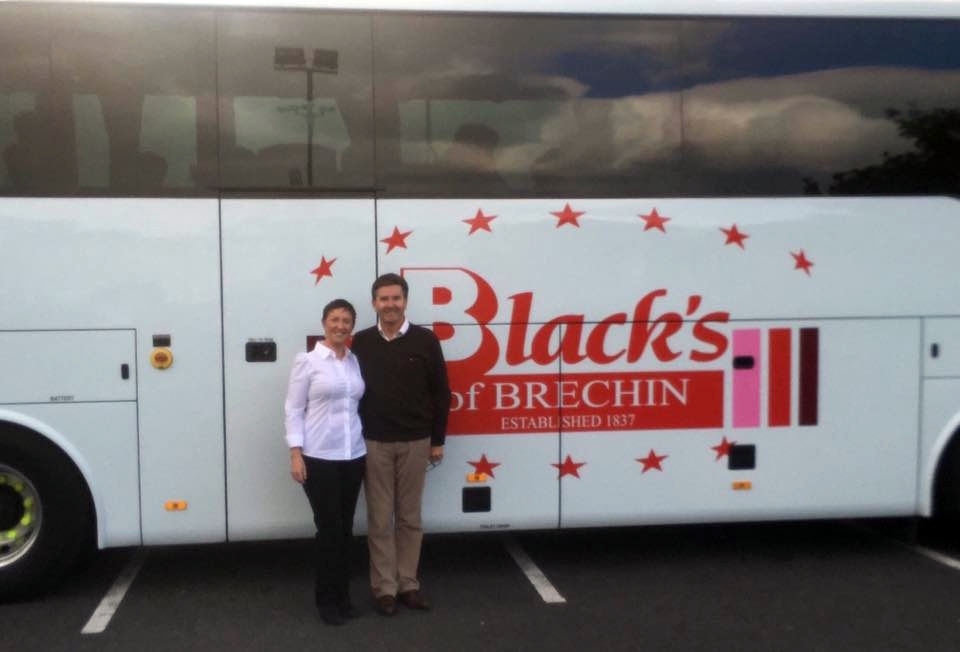 O'Donnell has become a household name in the UK, Ireland, America and Australia since his first single in 1983, My Donegal Shore, going on to sell more than 10 million records.
In 2012, he became the first artist to have a different album in the British charts every year for 25 consecutive years.
He is as well known for his friendliness with fans as his blend of easy listening and country music.
Scott said this reputation is well-deserved.
"His wife said she'd looked at Twitter by chance, turned round and told Daniel there's a coach party," he added.
"He said 'I'd better go and see them then, if it's all fans'."