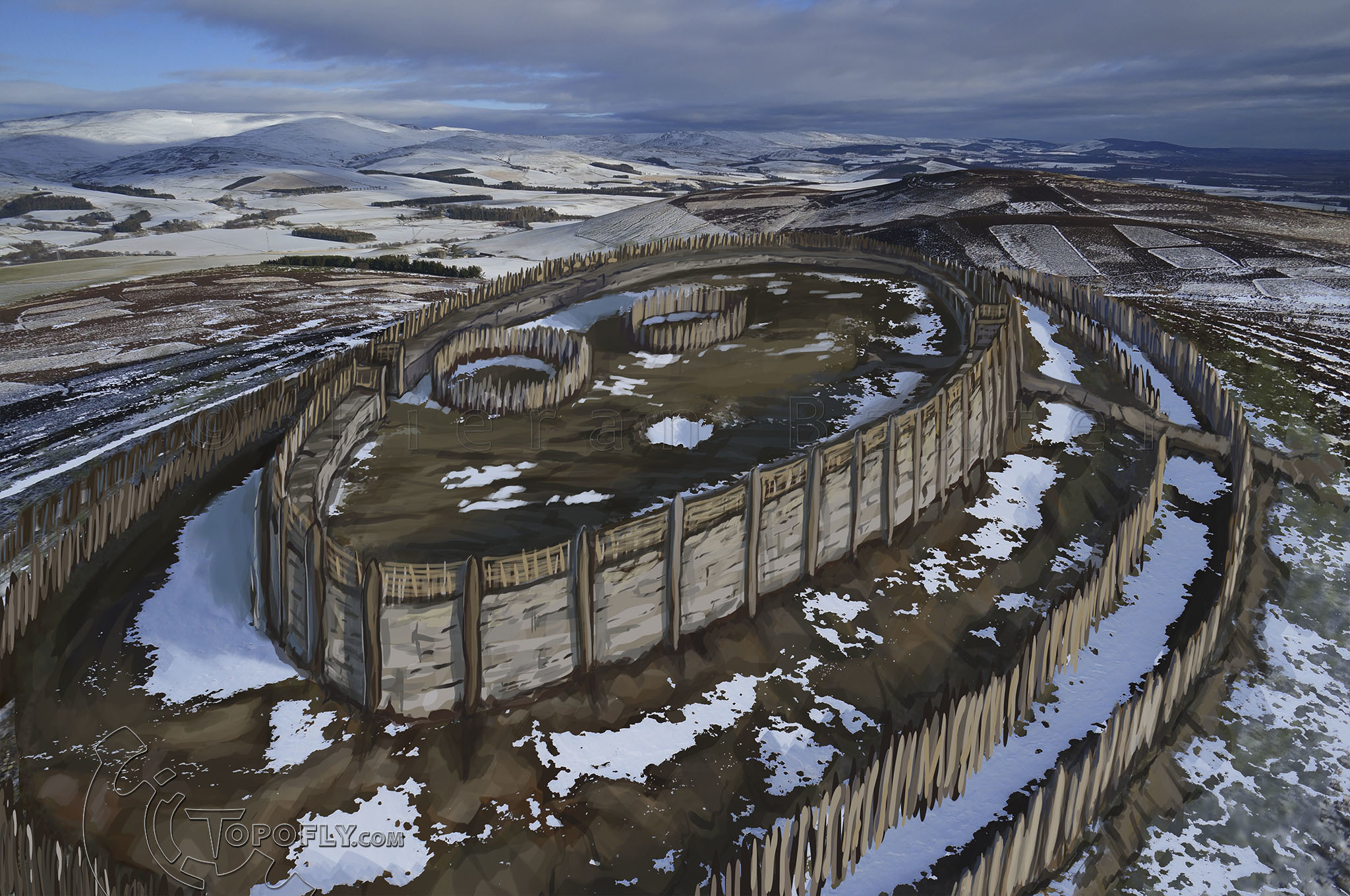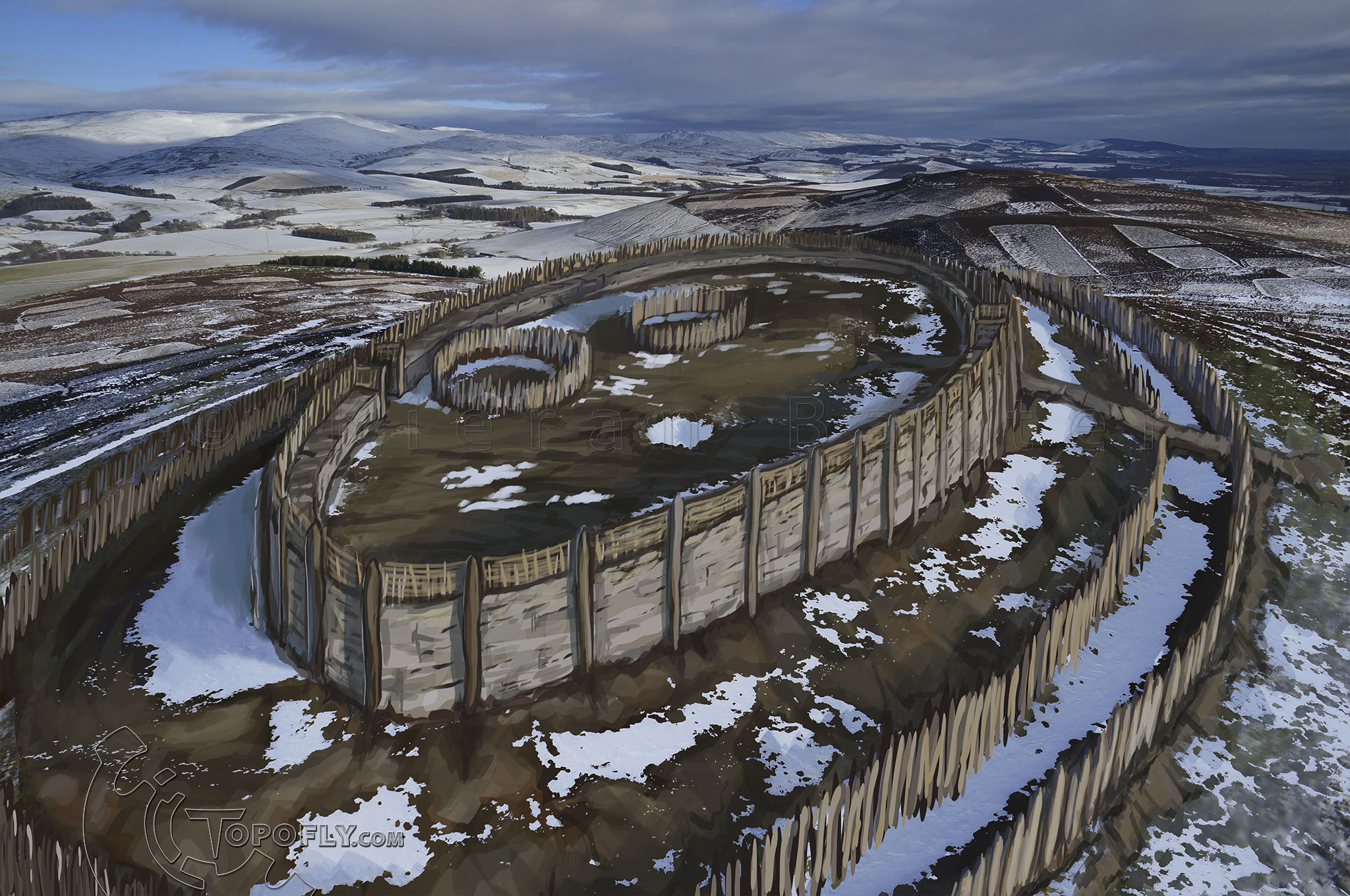 A "stunning" visual reinterpretation of two prehistoric Angus hillforts has won an award for a Dundee filmmaker.
Kieran Baxter recreated the White and Brown Caterthun hillforts near Edzell, more than 2,000 years after they were populated, as part of his PhD project at Duncan of Jordanstone.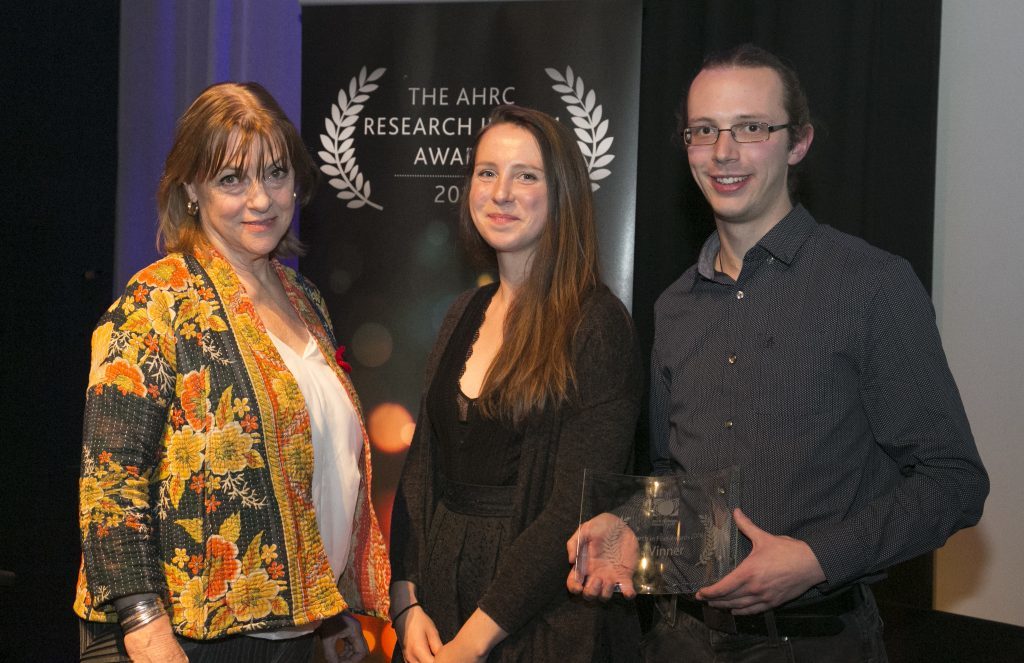 His work has been given a Doctorial Award by the AHRC at the British Academy of Film and Television Arts.
Five films were selected from a shortlist of 25 covering stories from across the world, and addressing a wide range of topical subjects from landscape and environmental change to capital punishment, people trafficking, and poverty.
Entries for the awards this year hit a record high, with hundreds of submissions, an increase of 20% on last year.
The overall winner for each category will receive £2,000 towards their filmmaking.
Mr Baxter moved to Dundee from Strathspey in 2008 to study animation and moved into postgraduate research in digital visualisation.
He said aerial photography is his "passion."
"On this project I have used kites and flown in light aircraft to collect a catalogue of aerial photographs of the hill forts," he said.
"These are then fed into computer software that allows for them to be reconstructed in three dimensions.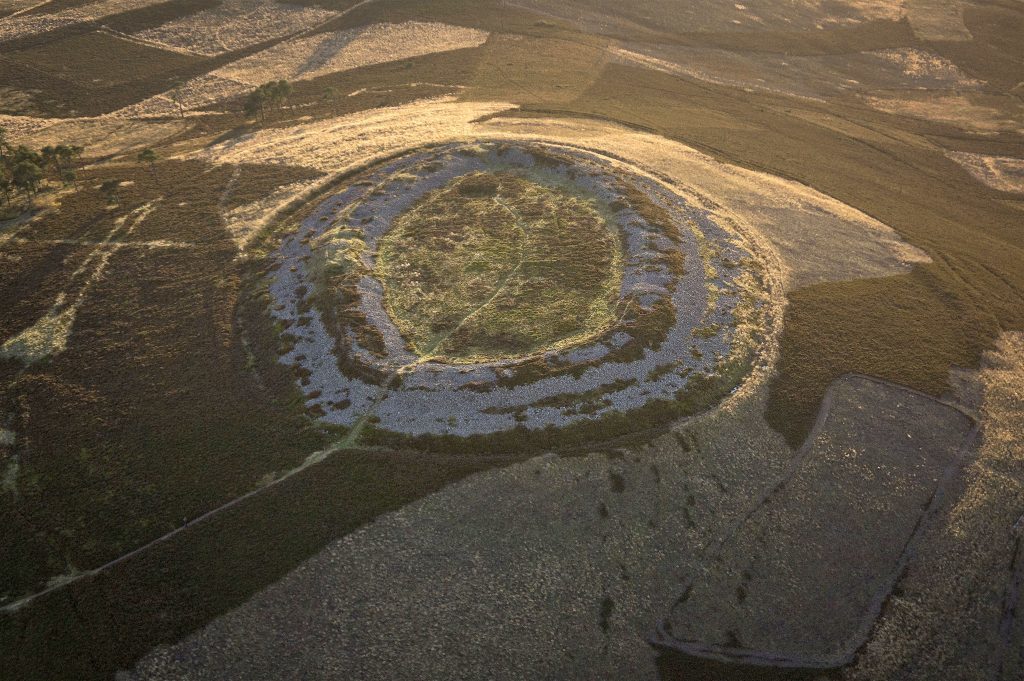 "We can start to see features of the sites that are invisible otherwise and also add layers of archaeological interpretation."
The White Caterthun hill fort is regarded as one of the most striking examples of iron age life still visible today.
One of a pair — the other being on the adjacent Brown Caterthun — the fort is a much-loved stopping place for hill walkers.
Judging panel chairman Jan Dalley said: "The second year of AHRC's Research in Film Awards has brought a fantastic range of powerful short documentary films of the highest quality and the judges had a really tough job to make their choices.
"Each of the winning films, which tell such amazing stories so well, beautifully illustrate the power of film-making as a medium to capture the importance and impact of research."
Mike Collins of AHRC said: "All of the winning film-makers have taken the craft of making films about research to a new level, with an eye for detail and a passion for storytelling, that they can all be rightly proud of.
"I was so impressed by all of the films and the ability to develop a compelling narrative that was captivating, engaging and entertaining."