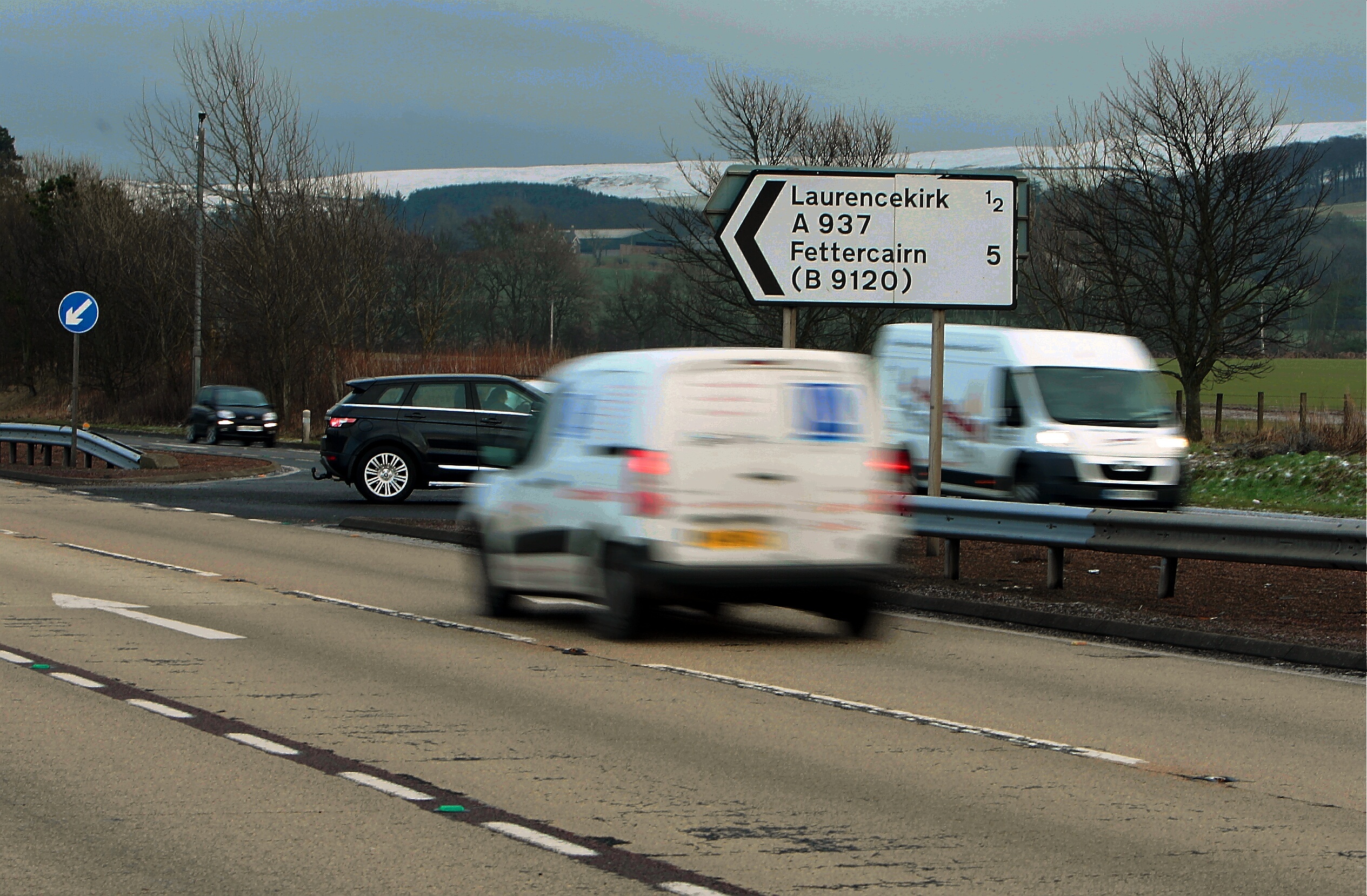 Campaigners have reacted with anger and disappointment to the prospect of work not getting underway on Laurencekirk's danger A90 junction until 2021.
Last night one local MSP slammed the Scottish Government over the prospect of further delays in the project, saying that the world's tallest tower had been built in half the time the community is going to have to wait.
The A90/A937 crossing has been the subject of a long-running local push for improvements after a numbers of deaths and serious accidents there.
In January it was announced that a flyover will be built, and another milestone came just a few months ago with the news of the award of an option assessment contract over the design of the grade separated junction.
However, in a letter to the Scottish Parliament's rural affairs committee, transport minister Humza Yousaf has outlined the planning programme for the project.
The government statement said: "Earlier this year we announced £24 million for the design and construction of a new grade-separated junction at Laurencekirk as part of a package of additional investment alongside Aberdeen City Region Deal, and we remain committed to completing this important upgrade for the people of the north east.
"Following the appointment of consultants in September, Transport Scotland is now taking forward the next stage of design development, which is the options assessment, and thereafter through the relevant statutory procedures.
"The on-going design and assessment process to identify a preferred junction layout is scheduled to be complete in 2018.
"Development and detailed assessment of the preferred option will follow this, culminating in publication of the draft orders in 2019 for formal comment. "
It added: "Progress thereafter on the delivery of the scheme is dependent on the level and nature of representation received in response to the published draft orders.
"However, subject to no objections being received following the publication of draft orders it is estimated that the earliest construction could commence is 2021.
"While there is still a lot of development work to be carried out we will continue to push forward the preparation stages to deliver this scheme as soon as possible bringing improved road safety and economic benefits to road users and the local community in Laurencekirk and the wider north east."
North East MSP Mike Rumbles said the timetable meant the junction would take twice as long to deliver as the seven-year creation of Dubai's iconic Burj Khalifa tower.
"The Transport Minister should be ashamed," said Mr Rumbles.
"He told the committee that he would report back with a specific start date, and now he has the gall to tell us work will start no earlier than 2021.
"Like many who use the road, I regularly pass the 'temporary measures' installed in 2006 by the Liberal Democrat minister at the time, and I'm exasperated by the Scottish Government's lack of progress.
"At this rate, HS2 and the third runway at Heathrow will be completed before this single junction on the A90 if we rely on the SNP. What will it take to get this government moving?"