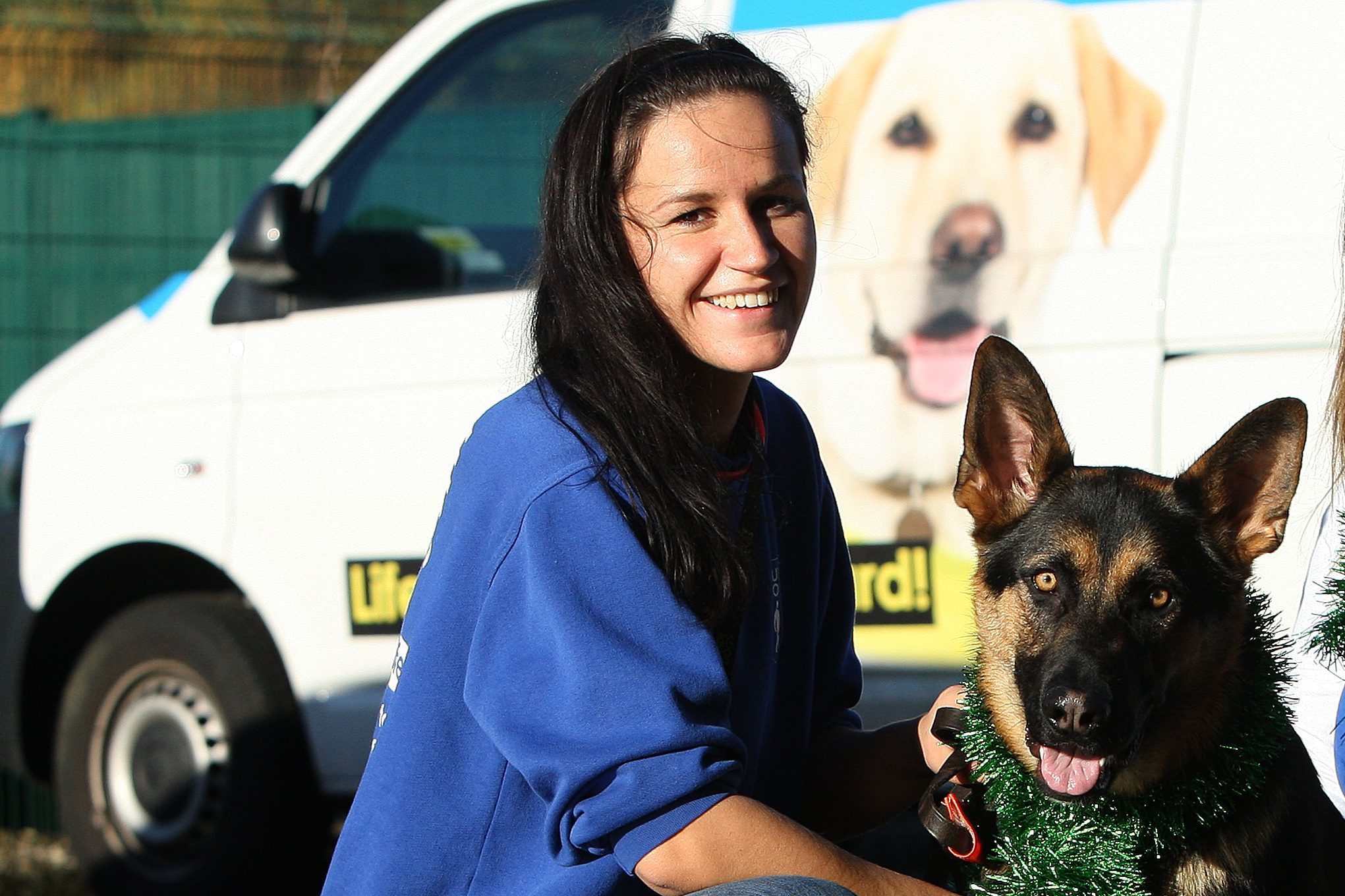 An Angus woman who spends her days working with Scotland's future Guide Dogs has been named as one of the last winners of a long-running national TV show.
Vikki Heenan from Arbroath has been named Deal or No Deal's ninth jackpot winner and will be seen opening a £250,000 box on screens in December.
The 28-year-old is a kennel worker with the charity's Forfar training centre in Orchardbank.
Vikki, who also raises money for the charity, said: "I felt The Banker might deem me an easy target but I was determined to prove him wrong.
"I hoped to win enough to redecorate my home, finish the garden and buy a wood-burning stove.
"Winning the jackpot is more than I could have ever imagined and I'm over the moon.
"I may even get a field and my own highland cow!"
The much-loved teatime show has embarked on a swansong tour of the UK after it was cancelled when it emerged a prize-formula had been cracked.
Viewers will see Vikki take home the big money top prize in a nail-biting game which will air on Channel 4, as part of Deal or No Deal on Tour.
Deal Or No Deal on Tour sees Noel Edmonds take the show on a whistle-stop tour of the UK, visiting some of Britain's most iconic locations and even take to the skies in a Boeing 737, a first on British television.
Vikki joins eight previous jackpot winners including the programme's first quarter millionaire Laura in 2007, Alice in 2009, followed by Suzanne & Tegen in 2011, Nong in 2012, Paddy in 2013 and Roop in 2014. Pensioner Ann was Deal's last jackpot winner in 2015.
Deal Or No Deal on Tour will stop off at Blackpool Tower, the Flying Scotsman, Eden Project, Wookey Hole caves, Longleat House, Kelvingrove, Warwick Castle, Alexandra Palace in London, and the Trafford Centre in Manchester.