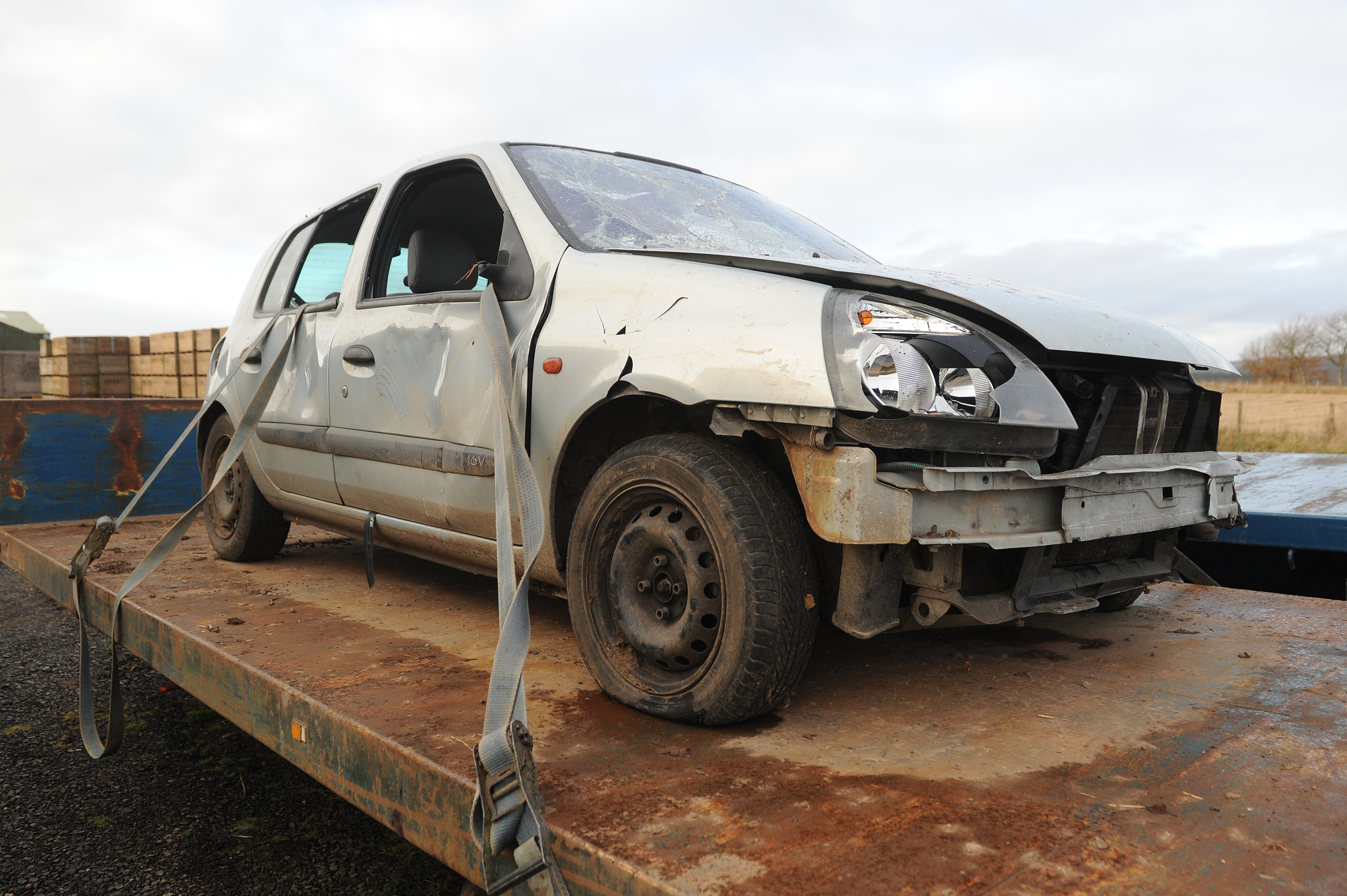 An Angus nature trust has been "frustrated" by red tape after a car was ditched in the middle of a beautiful woodland.
Westmuir Community Woodland on the edge of Kirriemuir was planned as a safe place for local children and has delighted families for a decade.
The tight-knit community was saddened to find a vehicle from a road traffic accident was left in its car park, and has deteriorated in situ for two months.
And a helpful local farmer was left scratching his head after picking up the car when his wife expressed fire safety fears.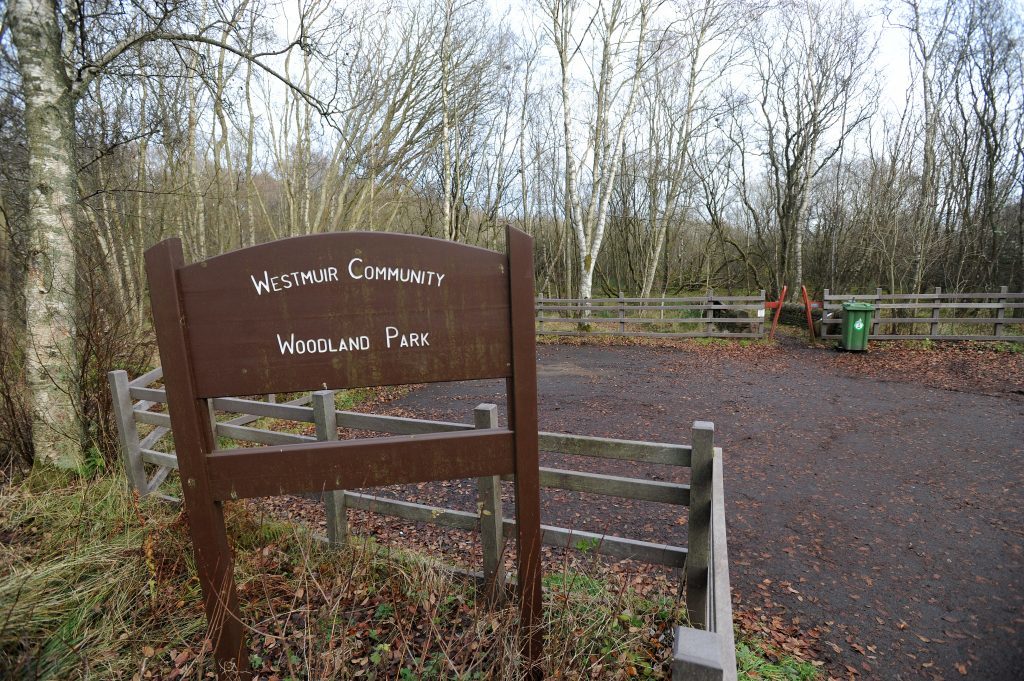 The Good Samaritan loaded up the car and took it to the skip, who would not take it due to lack of a V5 ownership document.
He then asked police whether they would take it but was told to "put it back where you got it".
John Grant said: "There was a car that hit a wall a couple of months ago and it's been left sitting at the Westmuir Community Woodland.
"It's just been sitting there, getting worse, since then.
"The windows were broken and my wife was worried it was going to be set on fire, so I thought, I'll go and lift it and scrap it.
"I phoned up the police today and they said they wouldn't take it, so I asked what I should do.
"They said 'just put it back where you got it'. I wondered whether I should just take it somewhere more discreet and set fire to it there, so no one runs the risk of getting hurt."
Mr Grant will have to return the car so a weeks-long process of "red tape" with the DVLA can continue.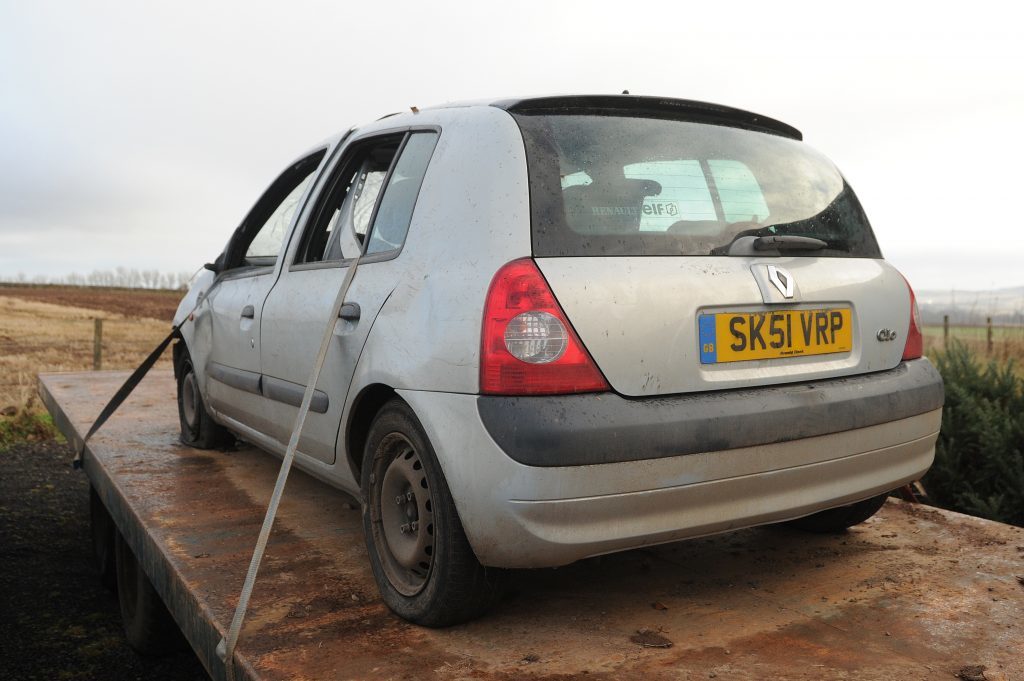 Westmuir Community Development Trust chairman Jim Miller said official channels must be followed.
"There are many people who use the woods and have said it's such a shame," he said.
"We are contacting the DVLA to find out the owner, or the person who had the accident and left the car.
"We've got a lot of people who know their rights but not their responsibilities.
"But as the tenancy holders of the car park, we've got to go down official channels. I hope this person comes to collect their car soon."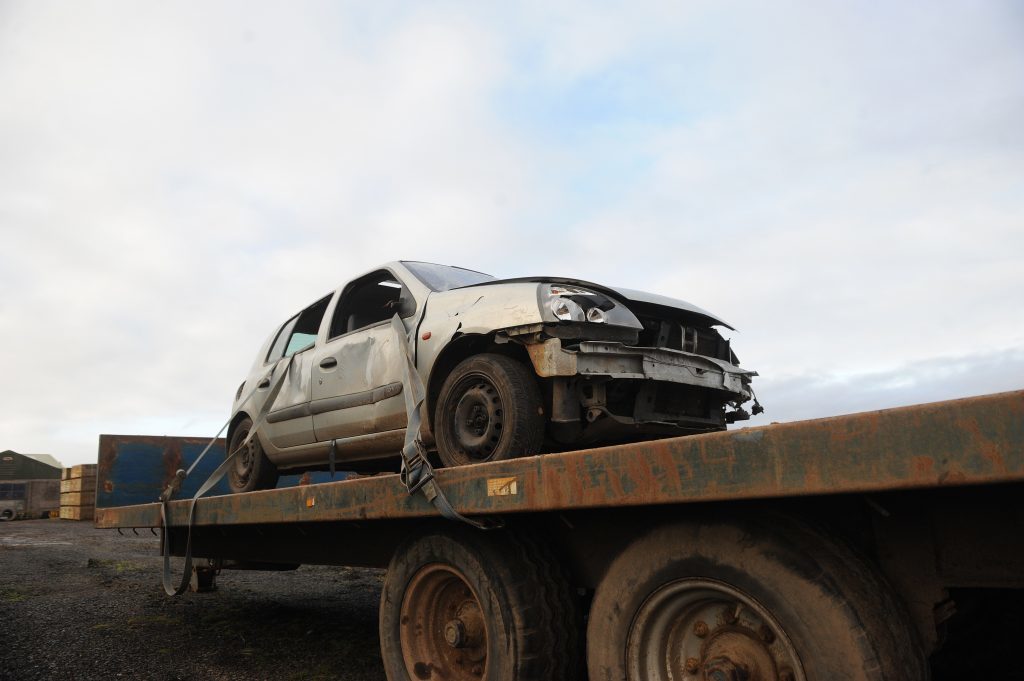 A spokesman for Angus Council said the local authority has responsibility for dealing with abandoned vehicles, and these can be reported on 03452 777 778.
They added: "Please include the vehicle make, model, colour, registration number and location…
"We will try to find the registered keeper so they can take responsibility for their vehicle.
"If necessary we will remove the vehicle following our investigations.
"Where there is a danger to the public, the vehicle will be removed as soon as possible."
A Police Scotland spokesman said: "Anyone with concerns regarding abandoned vehicles can contact Police Scotland on 101 or the local authority for information and advice."