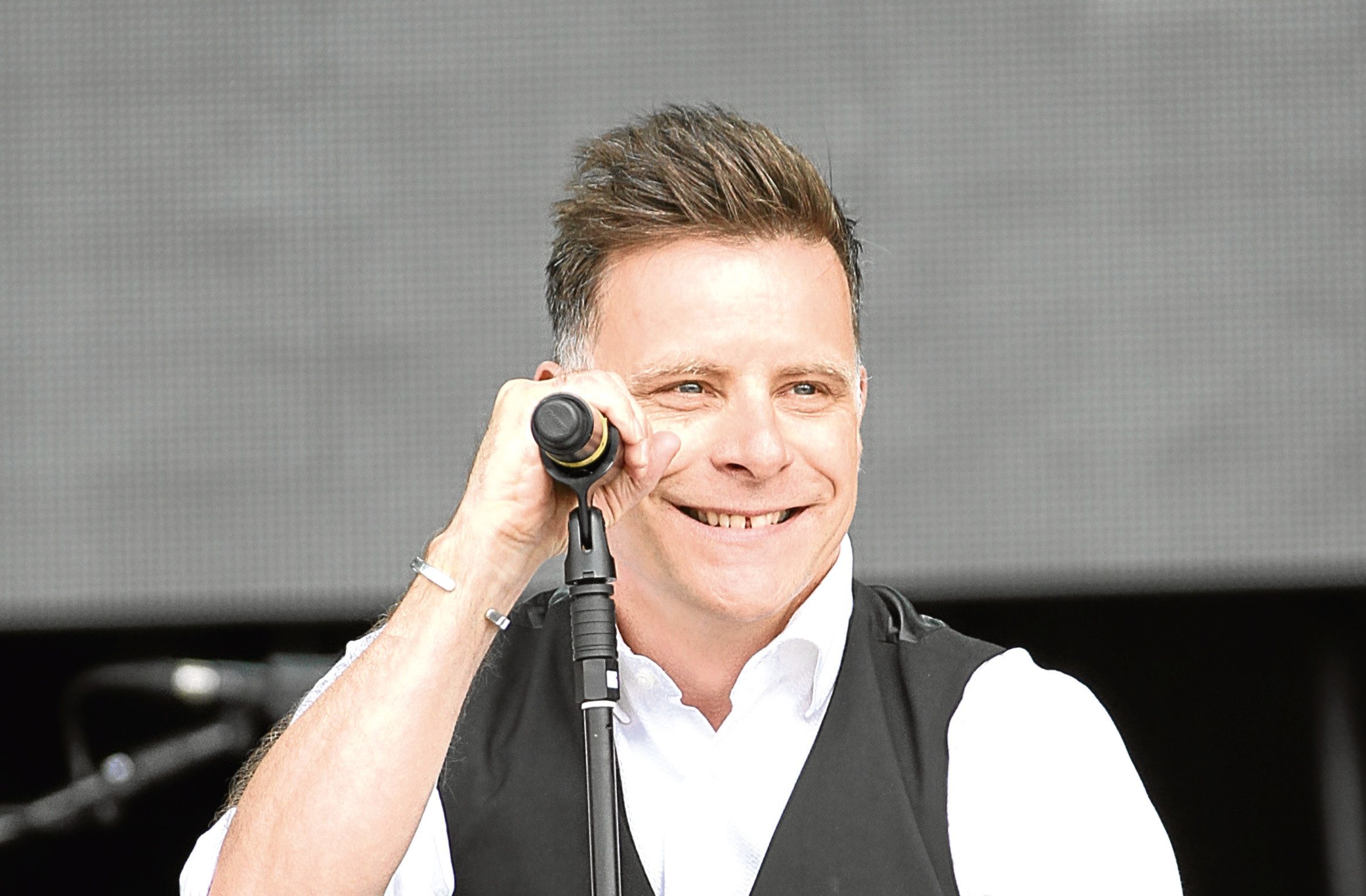 Deacon Blue will sail a ship called Dignity to Montrose East Links to celebrate MoFest's 10th anniversary.
The band will headline the popular festival, opening the weekend of live music with an outdoor show on the East Links, Montrose on Friday, May 26.
The band, which next year will celebrate 30 years since the release of Raintown, previously headlined the festival back in 2009, and is making a return for this special, milestone weekend.
Lead singer Ricky Ross said: "We're having great fun touring right now, and are really looking forward to returning to MoFest next year.
"We're going to make it a big show and with a lot of favourites, old and new! Don't expect to go home too early!" 
Singer Lorraine McIntosh, said: "We remember our show at MoFest 2009 with great fondness.
"We're really excited to be heading back to Montrose and being part of its special 10th anniversary celebrations.
"We promise a great show and hope to see lots of our fans there."
Deacon Blue headlined the Montrose Music Festival in 2009.
Other artists that have followed in their footsteps include Bryan Adams, Status Quo, Jools Holland and Madness.
David Paton, chairman of the Montrose Music Festival, said: "We're delighted to welcome back Deacon Blue as headliners for MoFest 2017.
"They were absolutely superb when they performed at MoFest in 2009, and we were keen to bring back one of our original headliners for this special weekend.
"MoFest 2017 promises to be a special, memorable weekend and we hope that music lovers from across Scotland will come and join us for a weekend of great live music.
"In addition to the headline shows on Friday and Sunday, there will be around 200 bands performing over the course of the weekend, in various locations around the town.
"There will be a varied genre of music available, so there really is something for everyone."
The Montrose Music Festival takes place between Friday 26 and 28.
Deacon Blue will headline the festival, kicking off proceedings before the Beach Boys bring the festival to an end on the Sunday night.
Concert promoter, LCC Live, is working in partnership with the Montrose Music Festival, to host the headline shows.
Director, Claire Kidger, said: "We're delighted to be bringing Deacon Blue back to the Montrose Music Festival.
"They are enormously appealing and are enjoying great success on tour at the moment due to their expansive catalogue of hits – some great ones from the past, which they mix so well with some of their fantastic new songs.
"It's going to be a great night – come and join us!"
Tickets go on sale at 9am on Friday from Ticketline www.ticketline.co.uk; 0844 888 9991) or in person from MoFest HQ, 66 New Wynd, Montrose between 10am and 2pm on Friday, Saturday and the following Saturday.