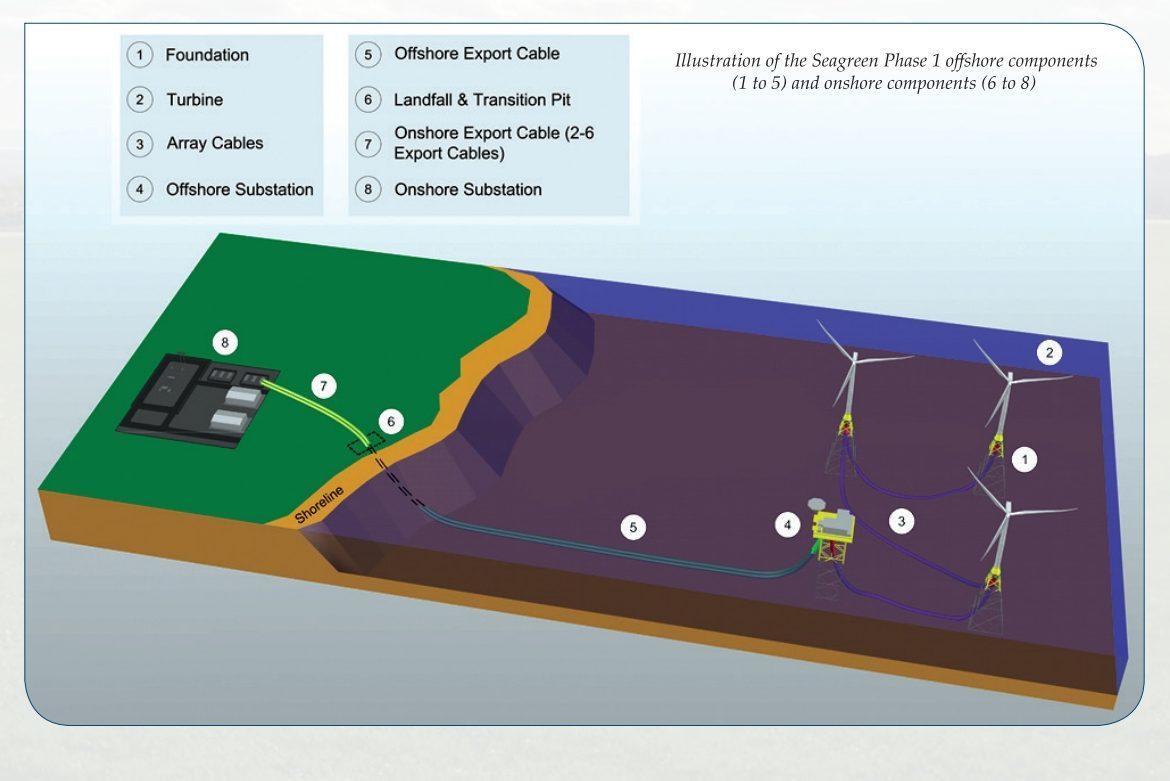 A crunch Angus Council meeting will decide on Thursday whether to allow a controversial pipeline spanning 11 miles of the county.
Energy firm Seagreen wants to build a £3 billion array of offshore windfarms in the North Sea and has spent years looking for a spot to bring the power onshore.
It intends to run a cable from Carnoustie Beach to an upgraded substation in Tealing, and its plans will go before councillors in Forfar.
Local authority planning officers have recommended the pipeline be approved within eight years, with 18 stringent conditions.
Tealing community Council has objected to the plan, saying the village's existing substation has been arbitrarily chosen for bringing to power to the National Grid.
Chairwoman Sandra Burke OBE said: "We just cannot see that the case has been made for bringing the energy 19km inland all the way to our small village.
"The Tealing community has hosted and lived with the existed large substation for decades and we have more than done our bit working around it and being a source of energy processing in order to supply Dundee and the surrounding area.
"The case has not satisfactorily been made for increasing that processing capacity on an industrial scale in our small rural community, with all the disruption and changes that would entail."
Planning application in principle was agreed by the council in 2013, however the Royal Society for the Protection of Birds successfully challenged the proposed wind farms of Inch Cape, Seagreen Alpha, Seagreen Bravo and Neart na Gaoith in July 2016.
This has forced a reapplication for permission, with an extended start date.
Ruling Scottish Ministers' approval of the windfarms "unlawful", Lord Stewart heard the combined 335 turbines may have an impact on migratory wild bird species and their protected habitat population, including Atlantic puffins, northern gannets and black-legged kittiwakes, as well as guillemots and razorbills.
The firm is pressing ahead with the onshore element of Seagreen Alpha and Bravo, with work estimated to take up to two years based on a six-day week.
Even though the A90, A92 and A930 Barry Road will be crossed by the cables, no open excavation will be allowed, with pipes to be threaded underneath.