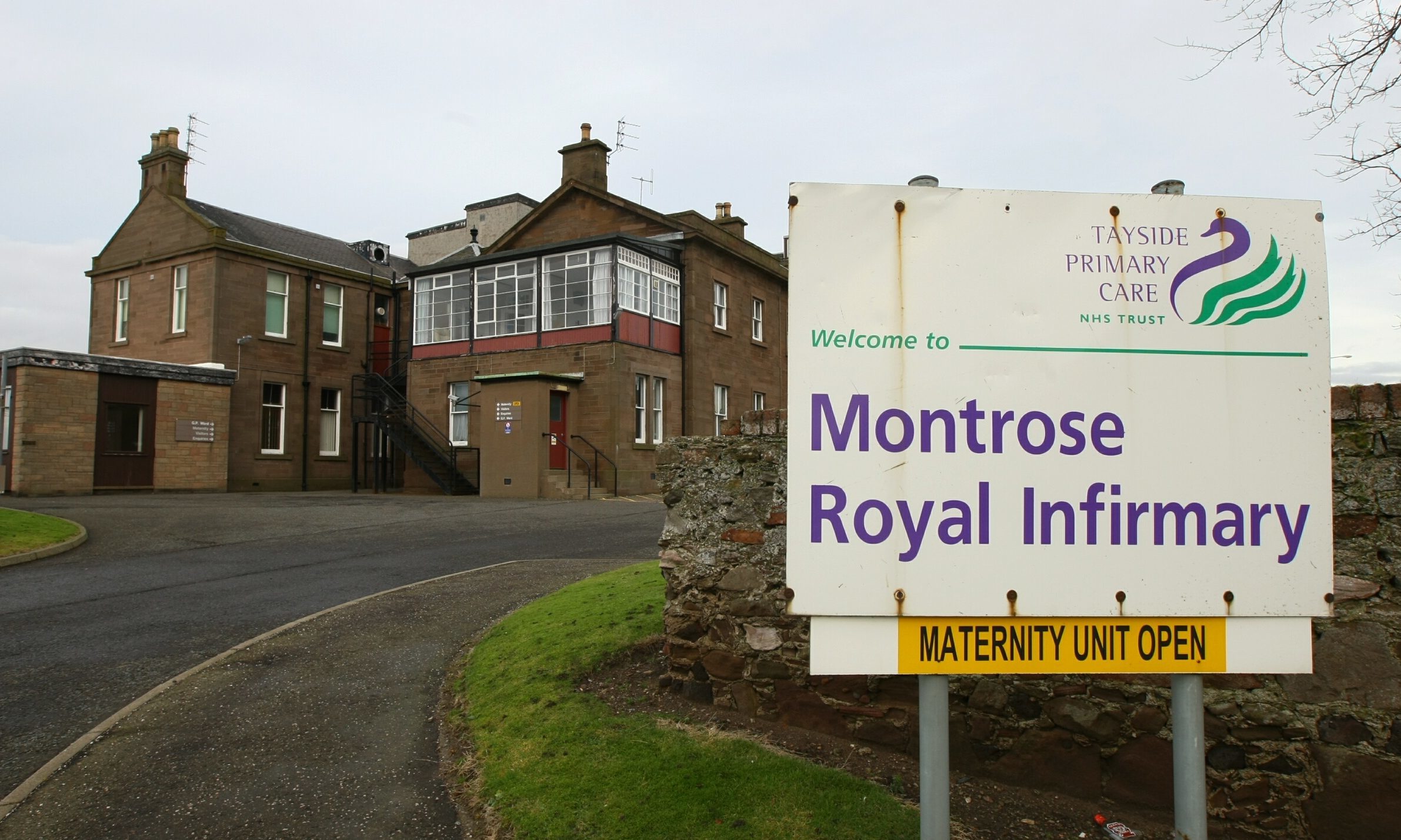 NHS Tayside had to end its role in the emergency transport of sick babies because of staffing issues at its biggest hospital, a fatal accident inquiry has heard.
Nevaeh Stewart died three-and-a-half hours after she was born at Montrose Royal Infirmary's community midwifery unit on September 30 2012, despite the efforts of specialists who arrived to save her.
An inquiry into Nevaeh's death is being held at Forfar Sheriff Court, where her father Gary Stewart earlier described the unit as an "emergency response blackspot".
The head of neonatal transport at ScotSTAR, Scotland's paediatric transfer team, said Ninewells was forced to stop operating as a base for neonatal transport teams, and began to withdraw around the time of her death.
But Anne-Marie Wilson denied there has been any reduction of services since the team's permanent move to Aberdeen in 2014.
Anne-Marie Wilson has been the transport service's senior manager since 2003, before which each health board ran its own service.
The court heard the arrangement had been administered until 2014 by the Scottish Neonatal Transport Service, which was a joint arrangement funded by all health boards.
There were three teams — west for Glasgow and the Highlands and Islands, north for Aberdeen and Dundee from the Tay up to the north coast, and southeast for Edinburgh and Borders.
"We no longer have a service running in Dundee from Ninewells Hospital," she said.
"There were difficulties in staffing a rota on the neonatal transport and the hospital, which meant they withdrew when it became ScotSTAR."
She told Sheriff Pino Di Emidio: "They came out in April 2014 and in the 18 months before that, they'd started to come out of the service because they had difficulties with numbers at the alongside midwifery unit."
Mrs Wilson, 58, said the north team on September 30 2012 was on a call in Wick, but "no one" had contacted their colleagues in Edinburgh or Glasgow when the "pale and floppy" baby was born in Montrose.
"I couldn't say what the local teams were doing," she said.
"No one made contact with the north or west teams."
Depute fiscal Andrew Hanton asked Mrs Wilson: "How frequently would that situation arise, that a team would be so far away from a unit?"
She responded: "It can occur because of the geography of Scotland, but it would have been very unlikely all three teams would have been out."
Mr Hanton said: "Had that call been made today, is it possible a team from another area could have been closer?"
Mrs Wilson confirmed this and said ScotSTAR are doing 1,600 transfers each year, of which 5% would be time critical.
Mr Hanton asked: "Do you consider there is any postcode lottery in Scotland, that better services are available to the central belt?"
Mrs Wilson said: "I wouldn't say there is a postcode lottery.
"People who live in more rural areas understand that where they live is rural, and that travel time (for ambulances) will be a factor."
Mr Stewart, from Auchenblae in the Mearns, asked whether Mrs Wilson's role to maintain service levels had been affected by Ninewells leaving the rota.
She replied: "The other teams have always responded faster than the Dundee team had."