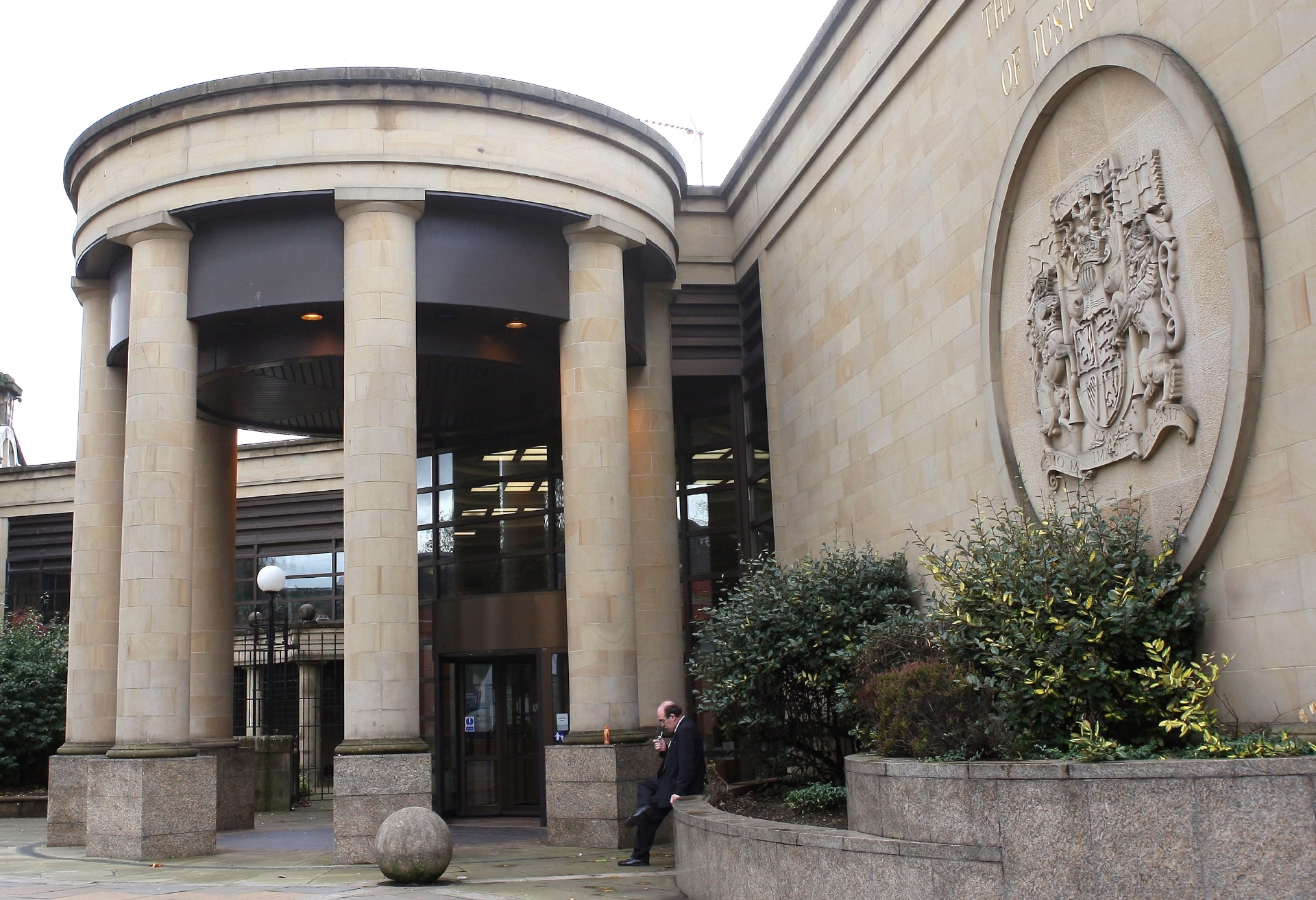 Montrose mother-of-three Kimberley MacKenzie could have been attacked with as many as five different weapons, a murder trial has heard.
A pathologist said the 37-year-old may have been struck with a claw hammer, a skean dhu dagger, a kitchen knife and a sharp-edged paint scraper before her body was cut up with a hacksaw.
Steven Jackson, 40, and Michelle Higgins, 29, are on trial at Glasgow High Court, accused of murdering and dismembering Miss MacKenzie in October last year.
It is alleged they cut up the 37-year-old up and hid her body parts in wheelie bins around Montrose.
The pair deny all charges.
Dundee-based forensic pathologist David Saddler described the post mortem examination he carried out on behalf of the crown office.
The 53-year-old said that the initial cause of death was recorded as "blunt force injuries".
However, after extra information was passed to him by investigators, a further microscopic analysis of neck tissues was carried out and a second cause was recorded as "incision wound to the neck."
Dr Saddler initially disagreed with the findings of a second post mortem, which ruled the majority of stab wounds were made while Miss MacKenzie was still alive.
But after further questioning by Advocate Depute Ashley Edwards QC, he accepted this was a possibility.
He said the largest stab wound penetrated a lung.
Under cross-examination by Donald Findlay QC – representing Jackson – Dr Saddler said there was "no evidence" Miss MacKenzie's jugular vein was cut while she was still alive.
However, when re-examined by Ms Edwards he said that there was an apparent incision on the right side of Miss MacKenzie's neck. He said that this may have been recorded as a laceration – an injury caused by a blunt instrument – by mistake.
The court heard that blows to the head had shattered parts of Miss MacKenzie's skull, including her cheek bone, eye socket, jaw and right temple.
Dr Saddler said that traces of white paint were found in a head wound, suggesting Miss MacKenzie had been assaulted using a paint scraper.
He told the court that a hacksaw was used to cut up her body into 12 pieces.
Jurors heard that a neuropathological report concluded that "the interval between injury and final circulation to the brain" was a minimum of one hour, although Dr Saddler said he could not comment on this.