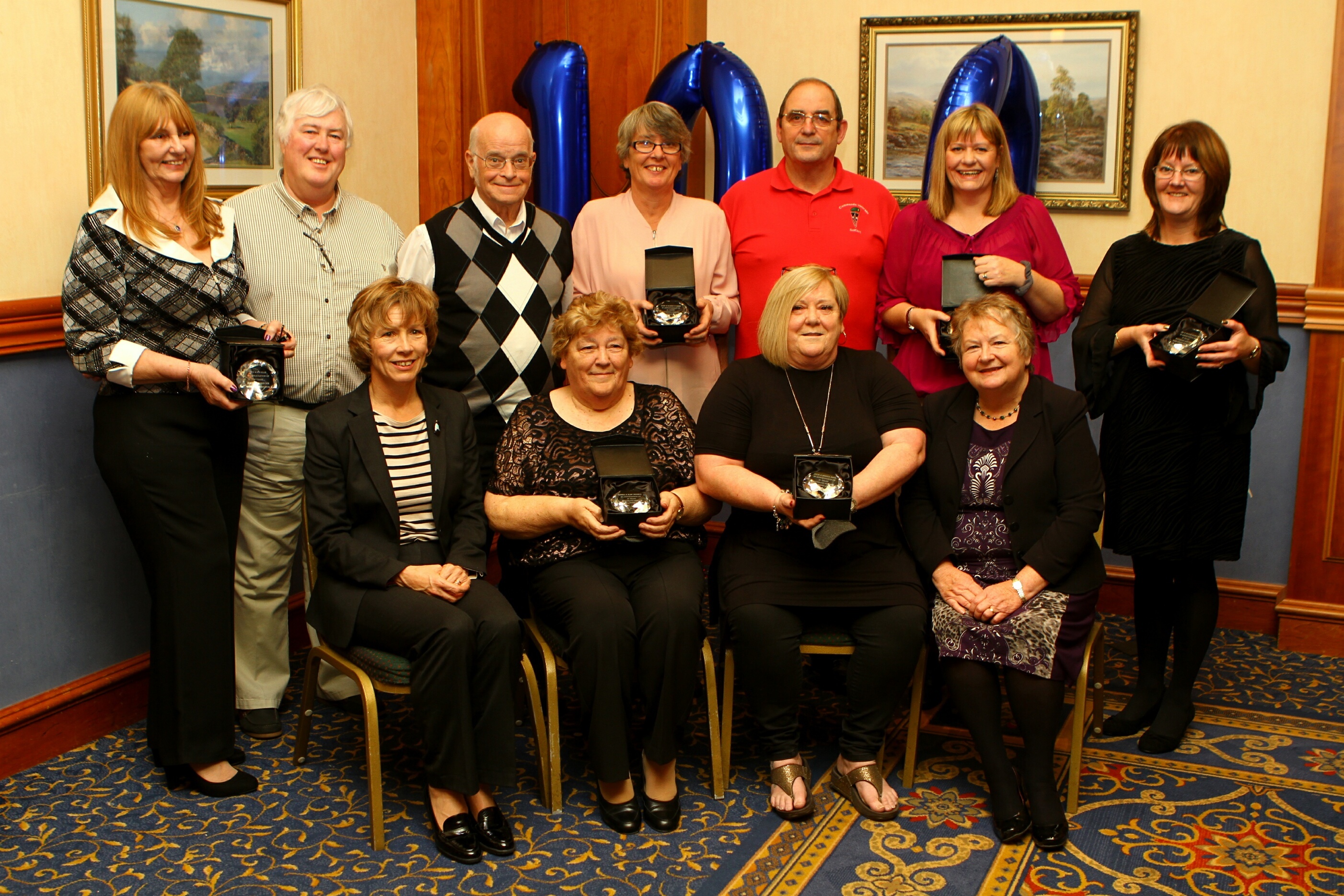 The dedication of Angus foster carers has been marked at an event which saw six couples recognised for a century of looking after youngsters.
The long-service awards ceremony at Carnoustie Golf Hotel was part of an annual lunch held to give professionals and foster carers the chance to come together to say thanks and give recognition of the dedication and support for Angus children and young people.
Foster carers with between 10 and 20 years' service received their award from Angus Council strategic director Margo Williamson and the authority's children and learning convener, Councillor Sheena Welsh.
Specially honoured were Brenda and Colin Smith, Mary and Martin Towner, Rod and Sue Ellis, Sheena and Alan Thomson (all 20 years), Michelle and Adrian Dewar and Jill and George Hamilton (10 years).
Angus Council currently has 67 households providing a mix of temporary, permanent and respite care to children across the county and Councillor Welsh used the celebration of their commitment to highlight the rewarding experience of fostering.
"Every day our dedicated team of foster carers make a difference to the lives of some of our most vulnerable children and young people," said Mrs Welsh.
"They open their homes and their hearts at a time when these young people need it most.
"Our foster carers often establish connections that last a lifetime, such is the level of commitment they have to their role, and it is therefore hugely important that we take the time to acknowledge and thank them.
"At Angus Council we always require additional foster carers, whether temporary, respite or permanent, and adoptive parents.
"If you have ever thought about fostering or adopting then please contact us for more information, either by visiting: www.angus.gov.uk/fosteringandadoption calling us on 01241 435078 or you can also visit our Facebook page: www.facebook.com/angusfosteringandadoption."