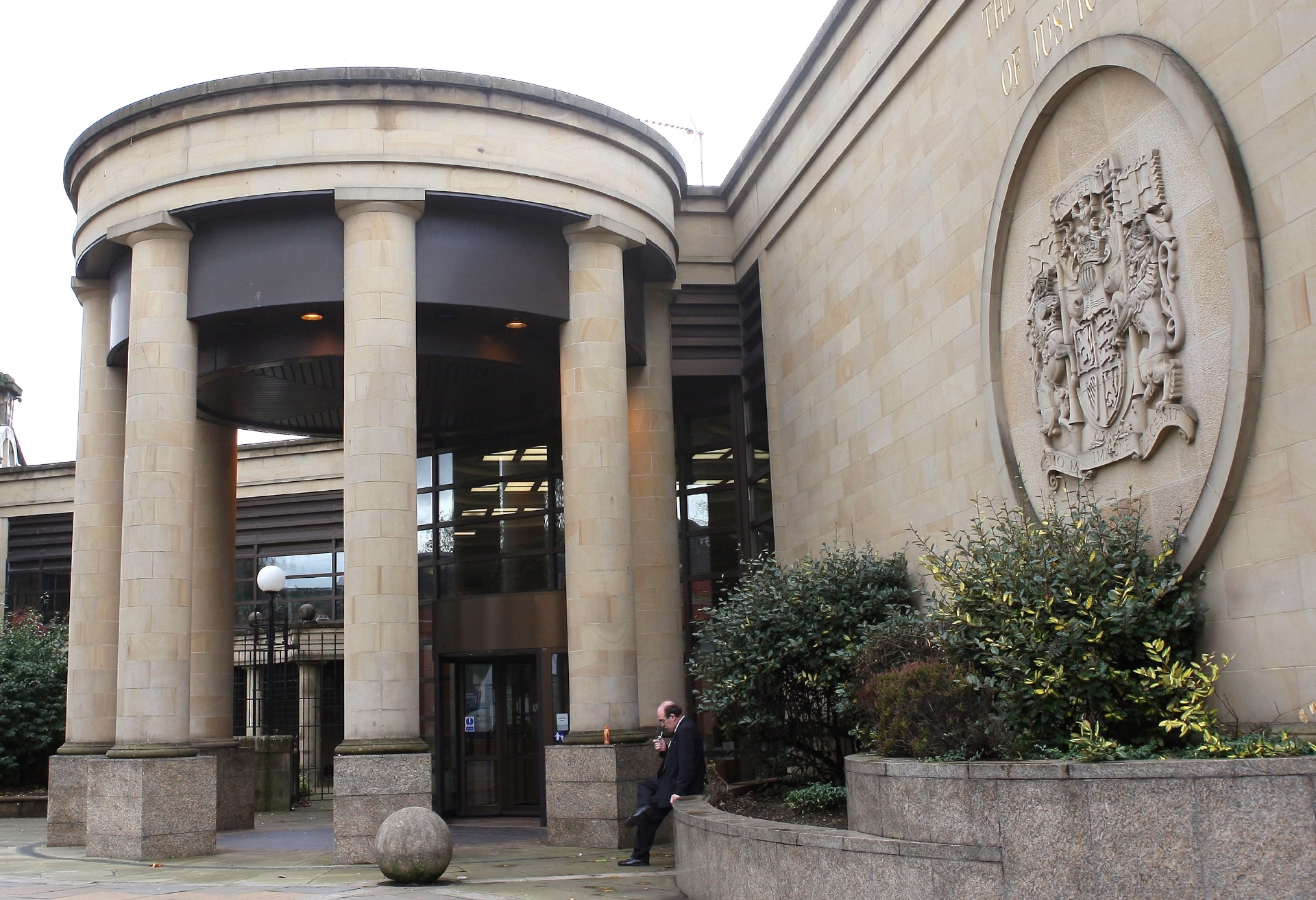 Blood matching Montrose mum Kimberley MacKenzie's was found throughout her ex-boyfriend's flat, a jury has heard.
Forensic biologist Jacqueline Sharp told Glasgow High Court a total of 45 blood spots were found at the Market Street property of murder accused Steven Jackson.
Miss MacKenzie's blood was also found on one of his shoes.
Ms Sharp said spots of blood were found on a sofa and armchair in the living room, as well as on a glass table and skirting board. More samples were taken from the hallway and bathroom.
Asked by Advocate Depute Ashley Edwards if blood found at the bathroom door could have been caused by an injured person being carried into the room, Ms Sharp said: "Yes, that would be one explanation."
Under cross examination by Donald Findlay QC, representing Jackson, she also accepted there could be "thousands" of reasons.
Miss Sharp said that some of the blood found in the flat had been diluted or smeared as if the area had been washed or cleaned.
Jackson, 40, and co-accused Michelle Higgins 29, deny murdering and dismembering Miss MacKenzie.
They face further allegations that they disposed of Miss MacKenzie's body parts in bins and cleaned the flat and bath with bleach and caustic soda.
The court has heard the 37-year-old died at the flat in October, last year.
Forensic scientist Barry Mitchell said traces of DNA matching Jackson were found on the handle of the suitcase which held Miss MacKenzie's severed head and thighs.
Traces of Miss MacKenzie's blood were also found on one of Jackson's shoes.
Mr Mitchell said the chances of the blood being anyone else's were one in more than a billion.
The court heard more of Miss MacKenzie's blood was found on Higgins' mobile phone, underneath its outer casing.
DNA and blood matching Miss MacKenzie were also found on a claw hammer found in Jackson's living room.
The jury was also told Jackson had texted Miss MacKenzie on October 17 — 10 days before she died.
He wrote: "I'm with Mishy now and it would be easier if you stop coming. Please. I really want to make a go of it with her."
Miss MacKenzie replied: "Yeah, no probs. I'm sorry I've made things difficult 4 u. What happens when you get gear again. Will still sell me? x"
Dr Robert Cumming, who examined Higgins while she was in police custody, told the court she had the initials SJ "carved" on her leg.
The trial before Lady Rae continues.