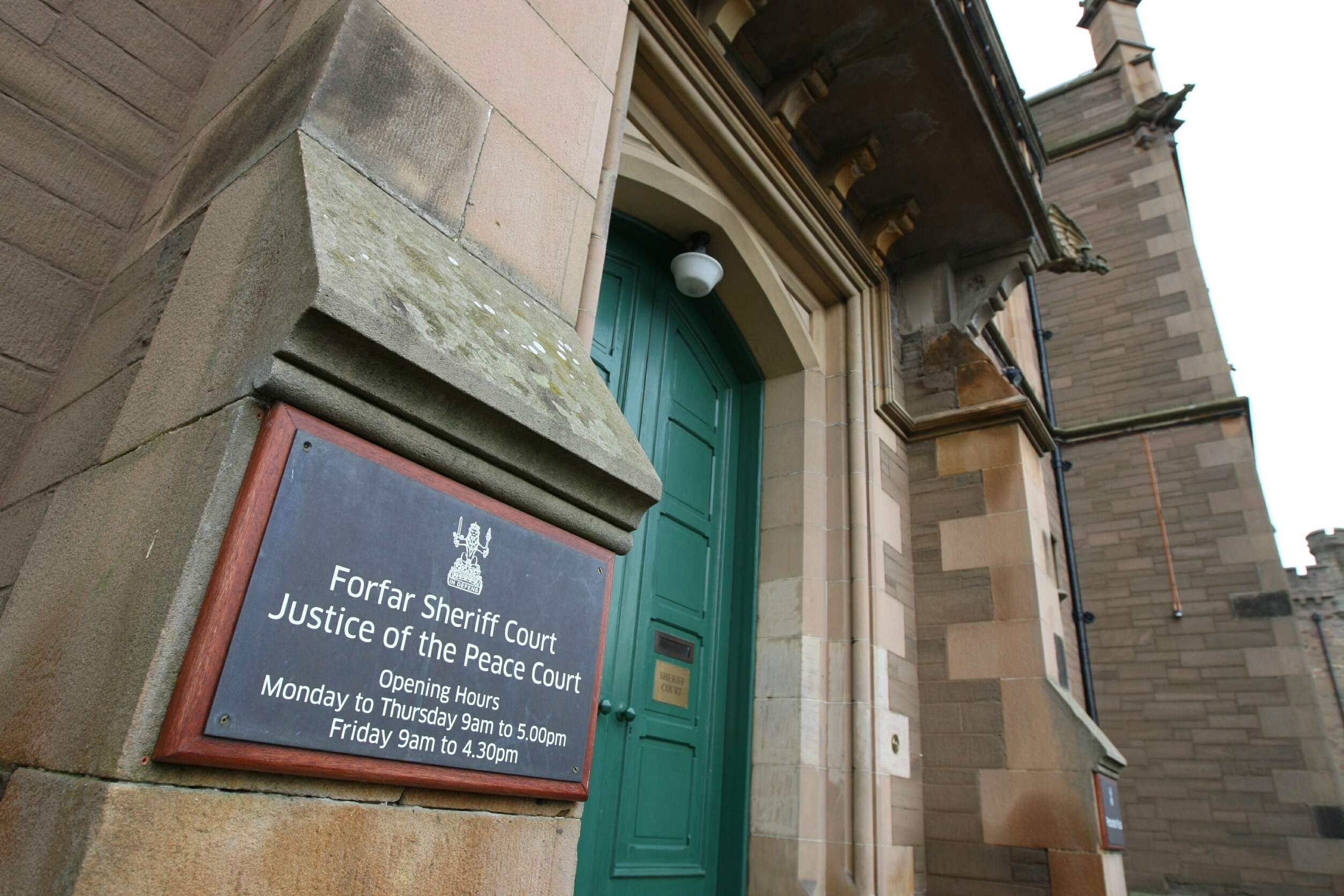 An Angus woman who worked for a Christmas savings scheme took a four-figure sum from co-workers and family members in a "crass" theft, a court heard.
Sonia Muir from Forfar set herself up as an agent for Park Christmas Savings Limited earlier this year and gave out savings books to her daughter and five others at her food factory workplace in the town.
Forfar Sheriff Court heard the 58-year-old admit forming a fraudulent scheme, in which she took £2,800 in regular instalments between January 4 and October 1 this year, at Strathmore Foods and Strathmore Avenue in Forfar.
The court heard she presented a payment card to them to record their weekly payments for those goods, took payment from them, recorded the money on the savings card, and failed to bank the money.
Mother-of-three Victoria Buttercase, who, along with her husband's mother, saved £620 in the scheme, said she was "very angry" about the theft.
"I have been struggling and saving every penny to give my kids a good Christmas," she said.
"I didn't expect my own mother to steal from me. That was all my shopping and presents paid for.
"One of the presents was actually for her. I have yet to get an apology from her and Park have declined to reimburse me the money. I won't be saving with them again."
Sheriff Gregor Murray described the theft as "crass".
Solicitor Billy Rennie said the embezzlement had occurred due to Muir and her husband encountering financial difficulty during the course of the year.
"Your lordship will note she pled guilty at the first available opportunity," he said.
"It's clearly a high value and she's under no illusion of that and the nature of the charge.There wasn't a plan to offend at the outset.
"She had actually spoken to those involved in the complaint and four of them have accepted that there will be repayment arranged. The two exceptions include her daughter.
"There is a suggestion in the report of a low-tariff sentence with a review in six months, after … she resolves her issues and takes steps to repay."
Sheriff Murray said: "There is no short-term prospect of the money being repaid, and the people from whom she has embezzled have certain short-term rights."
Addressing Muir, he said: "You are a first offender and I have a responsibility to consider an alternative to custody, which clearly there is."
Muir was given a year to carry out 110 hours of unpaid work.
It is understood Muir, of Lordburn Place, is still employed by the Carseview Road food processors.
The Courier approached the Park Group over the case but the firm has yet to respond.