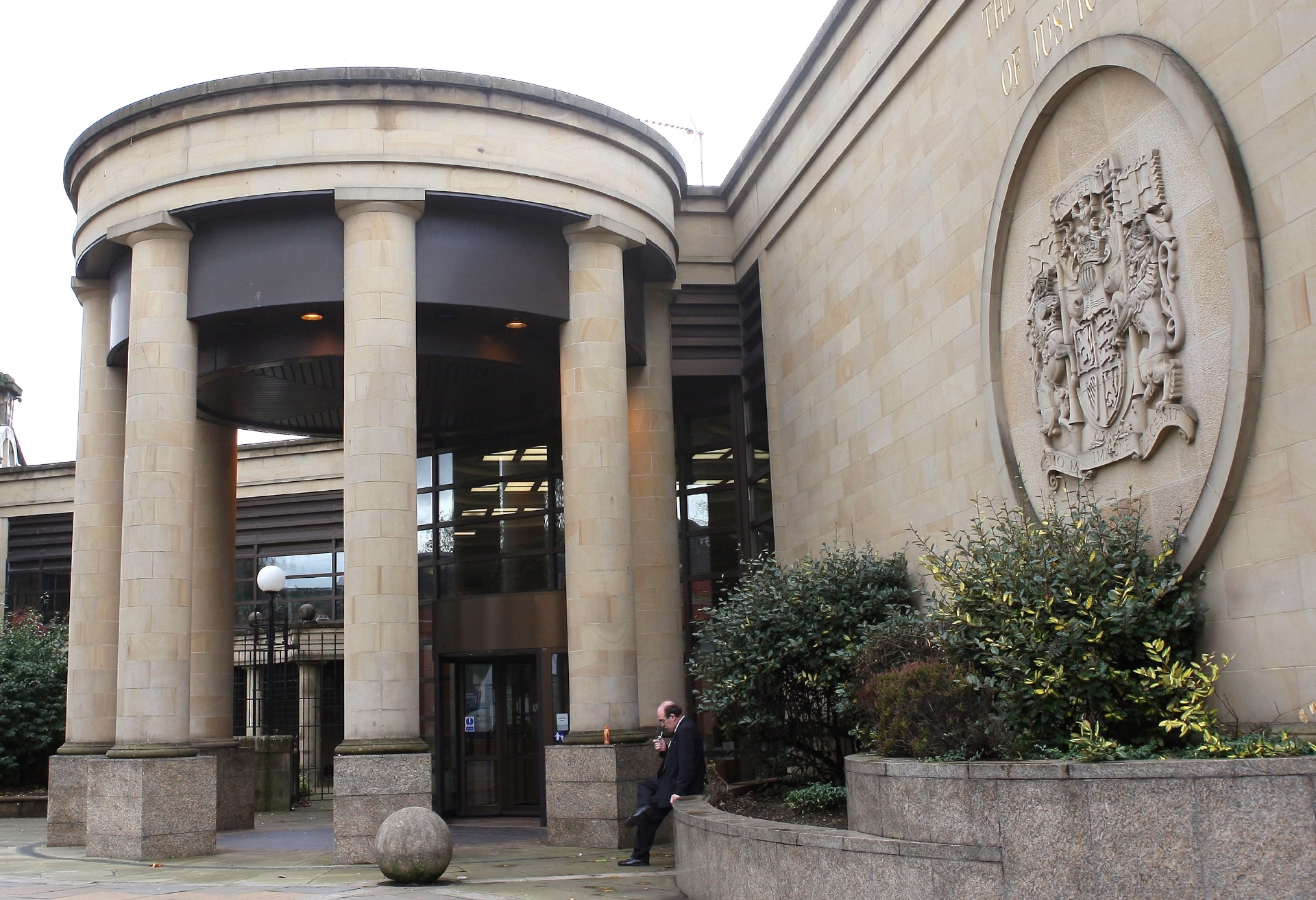 A woman accused of murder has told a court how she watched in horror as her ex-partner attacked and killed her friend with a hammer and dagger.
Michelle Higgins said she did nothing to help mother-of-three Kimberley MacKenzie as Steven Jackson repeatedly stabbed her with a skean dhu knife in his living room.
The 29-year-old insisted she never harmed Miss MacKenzie, but she admitted she helped dispose of her dismembered body parts.
Higgins and co-accused Jackson, 40, are on trial at Glasgow High Court, accused of murdering Miss MacKenzie in October, last year. They both deny all charges.
Higgins took to the witness stand as the trial came to the end of its fourth week.
She said Jackson had split up from Miss MacKenzie around August 2015.
Higgins, who had regularly bought heroin from Jackson, moved into his Market Street flat later that year.
She said their relationship started well, but started to change "for the worse" and became violent.
Jurors were told that Miss MacKenzie had visited Jackson's flat on the morning of October 27.
"It was just like her usual visit," she said. "I think she was looking for heroin, but there was none. Steven hadn't had any for over a week."
Miss MacKenzie sat on an armchair, while Higgins sat near her on a sofa.
Jackson moved to the living room doorway, Higgins said. "He was hovering back and forward," she said. "He had a funny look in his eye. It was like he was in a trance-like state.
"The whole setting was just like any other day," Higgins said. "But there was just a lightening quick change.
"He just came in and swung a hammer and hit her on the side of the face.
"She stumbled onto the floor."
She said: "I was standing up, screaming. It was just so surreal."
The court heard that Miss MacKenzie appeared to be conscious as she lay on the living room floor.
"He grabbed a cushion then sat over her, not straddling her, and started stabbing her. I still don't know what the purpose of the cushion was.
"He was using a skean dhu from his sock."
Higgins said: "He got off of her and stood for a minute. Then he got the hammer and hit her on the head very hard. I don't know how many times it was, but it was a lot.
"She was unconscious, but you could hear her breathing."
The court heard that Jackson tried to stab her shoulder with a kitchen knife, but bent the blade.
"Then he grabbed this wallpaper scraper and with real considerable force brought it right down on the side of her face. Her heavy breathing just instantly stopped."
The pair then went out to buy heroin and brought it back to the flat.
The next morning, Higgins agreed to help Jackson drag Miss MacKenzie's body into the bath.
She said she was told to go out and buy a saw and bin liners.
Later, she sat at the bathroom doorway while Jackson chopped up Miss MacKenzie's body. She helped put the parts into bags and used bleach to clean the bathroom.
"I was scared and I was manipulated into helping," she said.
Asked why she did not contact the police, she said: "It was a very difficult place back then. I ask myself every night why I didn't act differently."
Higgins added: "I ask myself every single night why I didn't do something differently."
The trial before Lady Rae continues.