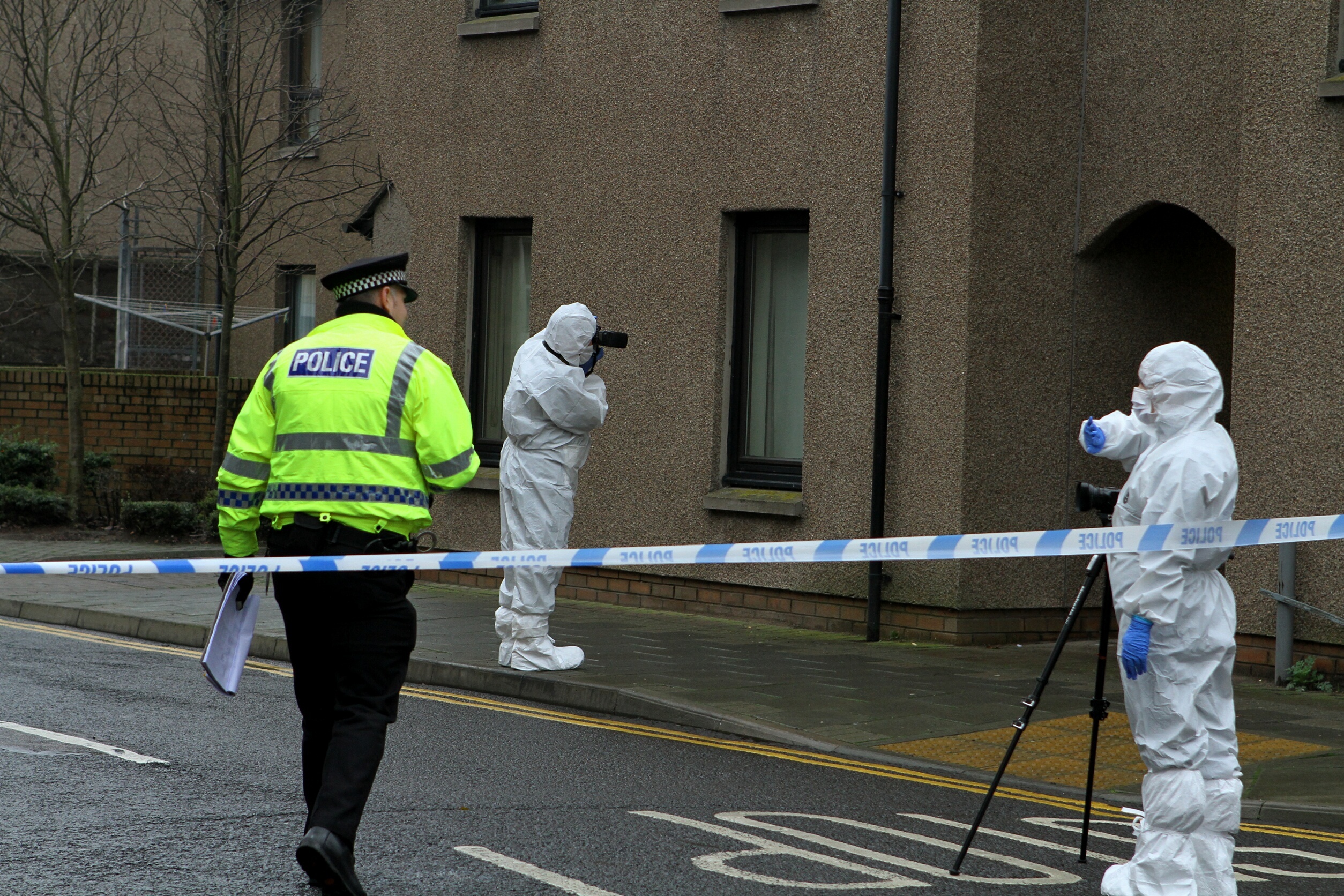 Murder accused Michelle Higgins told a policeman she attacked a woman with a hammer, a jury has heard.
The 29-year-old who is on trial for the murder of Montrose woman Kimberley MacKenzie said she could not remember making the comment during a cigarette break at Dundee police station.
Higgins and co-accused Steven Jackson, 40, deny murdering and dismembering Miss MacKenzie at Jackson's flat in Market Street, Montrose.
The pair are further accused of disposing of her body parts in bins and bags around the town.
On Monday, Higgins was questioned about her account of Miss MacKenzie's death. She told Glasgow High Court on Friday that Jackson had attacked her with a hammer, before repeatedly stabbing her with a skean dhu dagger.
She accepted that she "didn't raise a finger" to help Miss MacKenzie and that she helped dispose of her body but she insisted she did nothing to harm her or dismember her.
Donald Findlay QC, representing Jackson, asked Higgins if she remembered talking to Detective Constable Ian Ross at Dundee police station's custody suite.
Mr Findlay said DC Ross, 56, made a statement, claiming that Higgins had told him: "I hit her on the legs."
When he asked what she hit her with, Higgins replied: "With a hammer."
However, Higgins told the court she had "no memory at all" of the exchange. She said she was in a "drugs induced psychosis" at the time.
Higgins, who was diagnosed with a bipolar condition, said she was a "completely different person" at the time of Miss MacKenzie's death.
She told the court that she had had a "large" heroin habit which cost her up to £80 a day.
Mr Findlay accused her of giving jurors a "presentation" of evidence. "It was a performance, wasn't it?" he asked.
Higgins replied: "A performance in a court room? Hardly."
The court heard that Higgins and Jackson went out into Montrose town centre, hand in hand, while Miss MacKenzie's body lay in Jackson's living room.
Higgins was also accused of showing no emotion as she told how her friend was killed.
"When your mother gave evidence and looked at a photo of her granddaughter's rucksack, knowing it had been used by her daughter to hide body parts, she was distraught," said Mr Findlay.
"You didn't show one hint of emotion when you gave your evidence," he told Higgins.
She said: "Anyone who knows me knows I'm not a violent person. I've done plenty of bad things, but I wouldn't murder someone."
Asked by advocate depute Ashley Edwards QC why she appeared to go out "shopping" with Jackson after Miss MacKenzie's murder, Higgins said: "I was just being like an obedient puppy and just doing as Steven wanted. It's stupid, I know."
Higgins was quizzed about a text message exchange with Jackson on October 28, the day after Miss MacKenzie died.
Jackson wrote: "I need help got some bits chopped offxx". Higgins replied: "Mink LOL".
"LOL? This was someone who was meant to be your friend," said Ms Edwards. "Does this give an insight into you thinking at the time?"
Higgins said: "I don't know, I was just going along with him."
The trial continues.