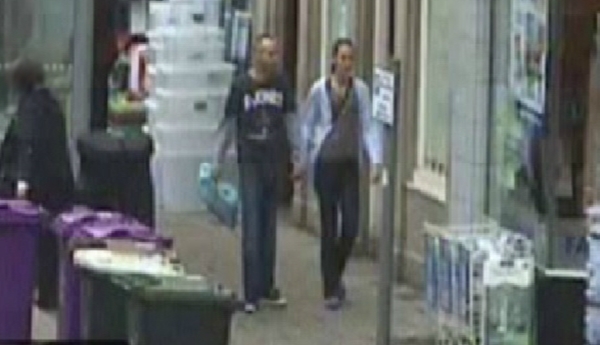 The Kimberley MacKenzie murder trial ended on December 22, when Steven Jackson was convicted of murder and co-accused Michelle Higgins of attempting to defeat the ends of justice by helping Jackson dismember and dispose of the body parts. Here we look at the background to the gruesome killing.
The murder of Kimberley MacKenzie shone a spotlight on the murky underworld of Tayside's busy drugs scene.
Miss MacKenzie was part of a close-knit community of addicts and dealers living in Montrose.
Witnesses spoke of a community where strong bonds were built and acquaintances often grew into friendships.
And in some cases, even romance blossomed…of sorts.
Steven Jackson and Michelle Higgins were seen walking through Montrose town centre, holding hands and window shopping on October 27, last year.
Hours earlier Jackson had savagely attacked and killed Higgins' old friend Miss MacKenzie and left her bloodied corpse lying in his living room.
The pair had got to know each other through the drugs scene, with Jackson regularly supplying her with heroin.
Jackson was seen by many as a main player in the illicit network.
Customers would visit his home in Market Street at all hours of the day or night, looking for drugs.
Jackson protected his ground-floor flat with two CCTV cameras installed in the living room, facing outwards, so he could see if police were approaching.
He had tools and make-shift weapons stored around the flat, with one regular visitor claiming he kept a machete down the side of his sofa.
Some visitors paid cash for their fix, while others — including Miss MacKenzie, it is alleged — offered sexual acts.
One drug user, Mark Hampton, had an unusual arrangement. He went to Jackson's house on a daily basis — usually around 8.30am — and was given about £10 worth of heroin in exchange for administering the drug to Jackson, who was unable to inject himself.
A life ruined by drugs
Higgins' life was turned upside down when she discovered drugs in secondary school.
She said she did well at primary school. "I was in the top group for everything," she said. "I was into music and things.
"For the first year (of secondary school) I was still doing well and I still had my interests."
By 14, when she was moved into foster care in Arbroath, she began using drugs and was experimenting with harder and more dangerous substances.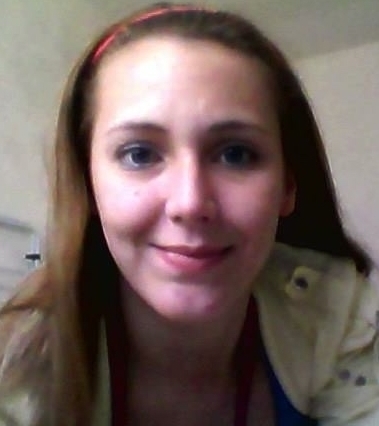 She was diagnosed with bipolar disorder six years ago. Her condition meant she suffered periods of illness, manic highs and suicidal tendencies.
Despite her troubles, she managed to hold down jobs in hotels and a call centre. She has been out of work for about eight years.
The mother of two young twins moved to Montrose from Arbroath 10 years ago.
When she got to know her dealer Jackson, she was living at John Cook's flat in William Phillips Drive — the one where she later stashed a suitcase and her daughter's rucksack containing Miss MacKenzie's severed head and limbs.
Jackson had been going out with Miss MacKenzie — in an on-off relationship — for several months, but they split in the summer of 2015.
Although the relationship ended with Miss MacKenzie's belongings being tipped out into the street by Jackson's flat, friends who knew them said it was amicable and the pair stayed in touch.
Around the same time, Mr Cook went to rehab in Inverness and left the keys to his flat — his only set, after losing two spares — with Higgins.
Shortly afterwards, Jackson invited Higgins to come stay with him at Market Street. One thing led to another and the pair became partners.
Although he continued to supply her drugs during their relationship, she still had to pay for it all.
By October, the relationship took a turn for the worst and Higgins was surprised by Jackson's violent outbursts.
She said she didn't want to leave the house without him, because she knew she would return to a barrage of questions.
Higgins said she felt Jackson had manipulated her and had taken "control" of her life.
But there were suggestions that the relationship was healthier than Higgins made out in court.
Just days after Miss MacKenzie's death, Higgins posted on Facebook that she's "in a relationship" — telling a pal she's referring to Jackson.
And when he was taken into custody for an outstanding warrant she sent him a comforting text message, saying how much she misses him. She tells him she's going to settle down to watch Family Guy — while the bagged remains of Miss MacKenzie are just feet away in the kitchen, hidden behind the tumble dryer.
But with Jackson behind bars, Higgins took the chance to leave Market Street and move in with David Melville.
She told her dad how she has "escaped a psycho" and got together with a man she had been chasing for some time.
The pair celebrated their new relationship with a trip to Aberdeen. They caught a bus out of Montrose on the morning of November 5 — the day that police began recovering body parts from wheelie bins around the town centre.