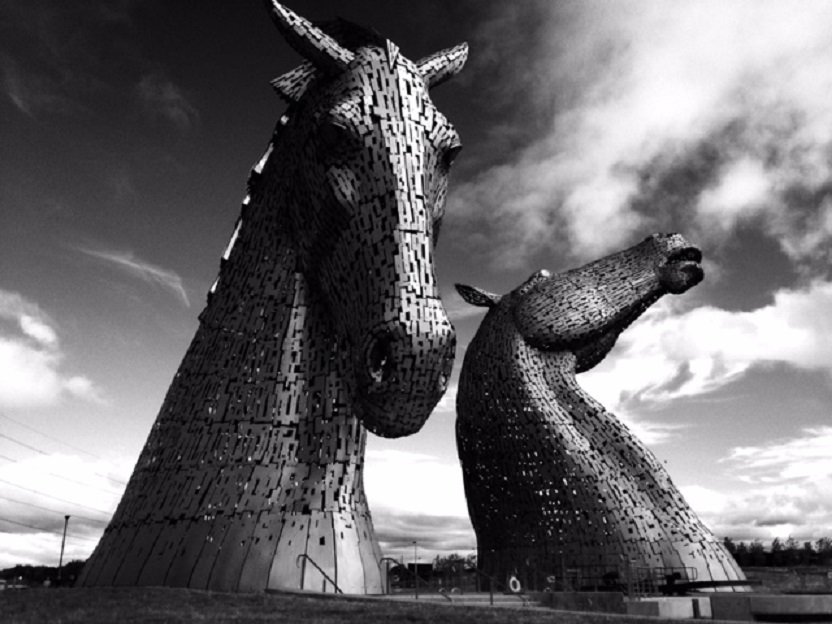 It's been a week of fond farewells.
And at first blush there may seem little to connect a deeply respected figure of the Angus aristocracy with a placid equine giant.
But on Tuesday we were left to mourn the passing of two Barons – the 3rd Baron Lyell of Kinnordy and the Clydesdale horse which inspired the 'head up' statue in what is undoubtedly Scotland's most spectacular public art installation, the Kelpies.
Through the privilege of being a reporter for this newspaper over many years and the welcoming generosity of Forfar Athletic Football Club, I frequently encountered Charles Lyell in the boardroom of Station Park, anticipating or dissecting the latest performance of his beloved Loons.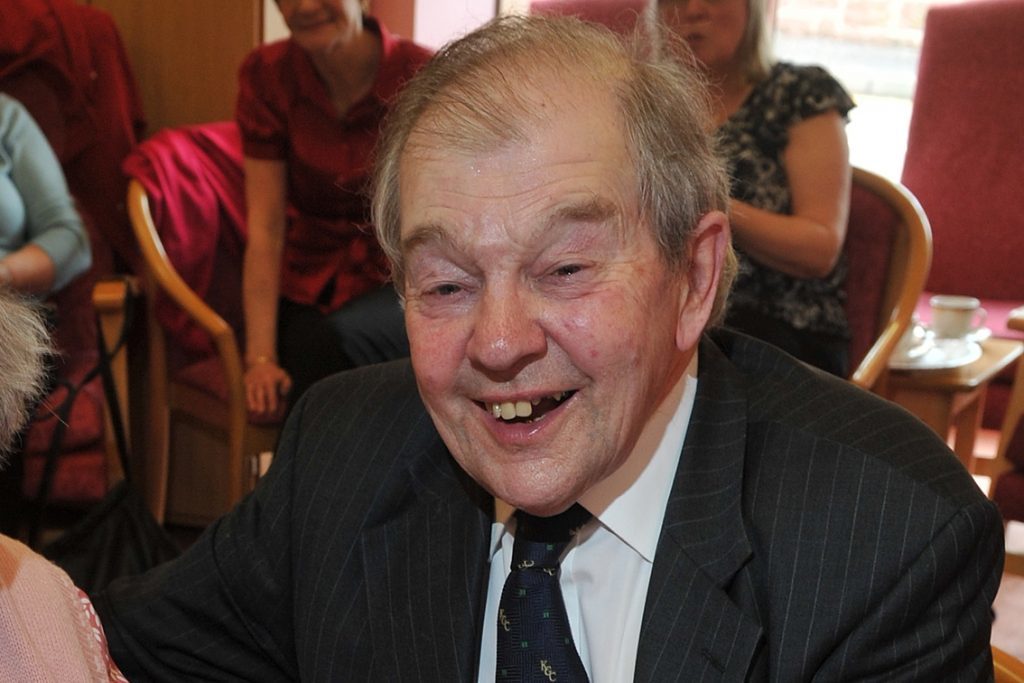 Lord Lyell was, as long-time friend and fellow peer Lord Glenarthur told the congregation at his Kirrie funeral, a unique character and a man "with no side to him, nor anything remotely stuffy about his attitude."
The eulogy eloquently captured the spirit of a man whose connections stretched from Caddam Woods through the corridors of Westminster and on to the Alpine slopes which witnessed his legendary daredevil skiing technique of the point-and-down variety.
With his passing the title of Baron Lyell becomes extinct, but history will record – and the community long remember – the Lyell name and its contribution to Kirriemuir and Angus life.
In the same way, generations of Scots and visitors from across the globe will enjoy the magnificence of 18 hands high Baron's outstretched head at Falkirk's Helix park – one of the two majestic Kelpies created by sculptor Andy Scott.
Baron lived to the ripe old age of 19 and the handsome, good natured beast brought joy to generations of visitors to Glasgow's Pollok Country Park.
And from seeing Scott's first drawings of the Kelpies to the thrill of encountering the awe-inspiring steel sculptures for the first time, he too has made an indelible impression.
Lord Glenarthur's tribute delivered in Kirrie's Old Parish kirk applies equally to both of these notable Barons.
They did, indeed, enjoy a life lived to the full.
And left many of ours enriched as a result.