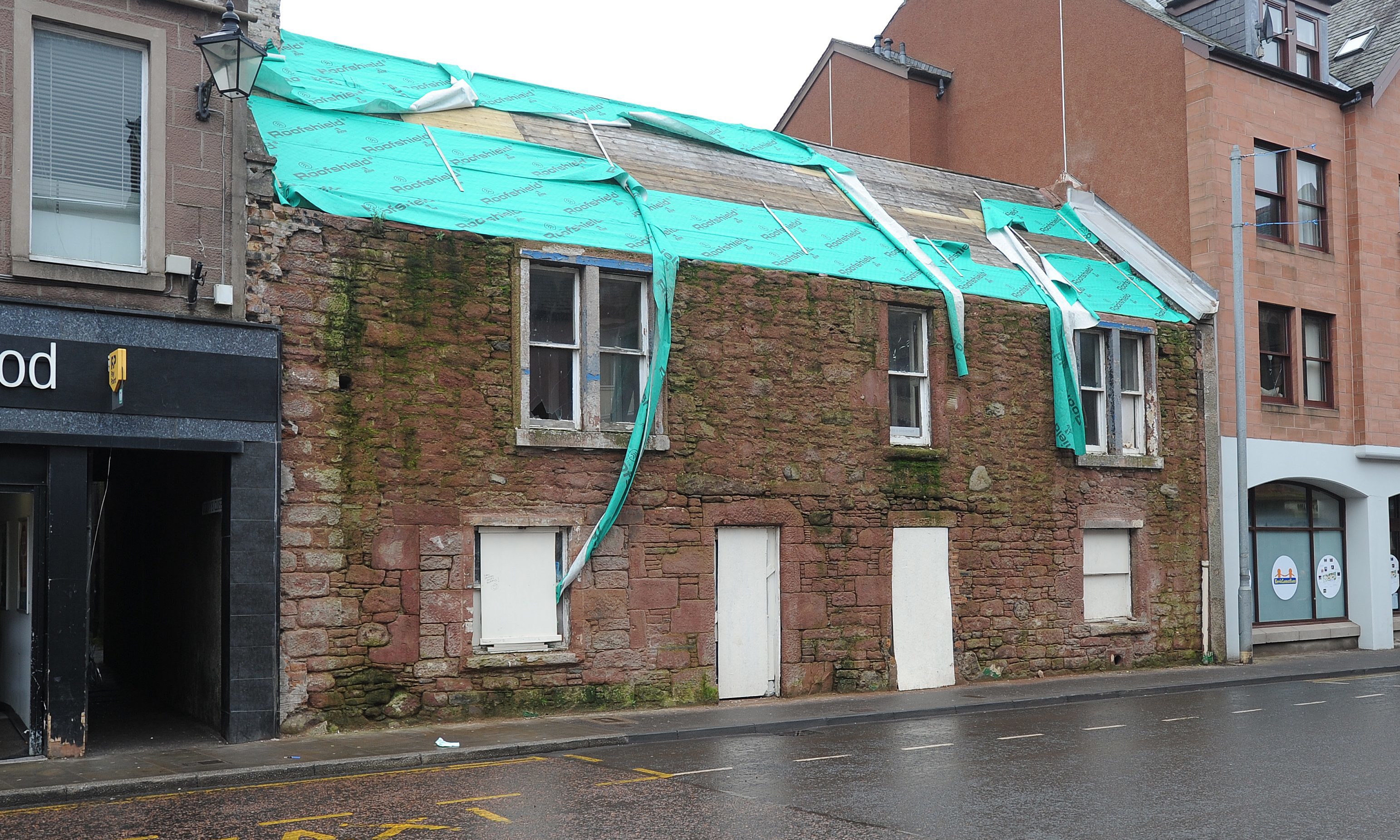 The Newport developer behind a near million pound redevelopment of Kirriemuir's Hooks Hotel has hit back at Angus Council over the threat of enforcement action being taken on the dilapidated building.
As the deadline passed for John Cape to carry out remedial work on the historic town centre property, the building firm boss claimed project delays had been caused by "misinformation and manipulation of facts" on the part of the authority.
He has pledged to carry out the work which the council said it would take direct action over to tidy up the Bank Street building and make it safe, but said he now regretted taking on the project and may consider walking away from it.
With a family connection to Kirriemuir, Mr Cape said he bought the run-down hotel and site behind in 2015, drawing up plans to put a shop and flat in the Hooks building, convert two cottages and develop other flats at the rear of the hotel.
"I wanted it finished by November 16 but the simple fact is that this whole delay has been brought about by Angus Council," said the Kilnburn Developments boss.
"We walked out of our first meeting with the council about this project and my architect and I thought it couldn't have gone better.
"I was hoping to have a good quality development completed by now, with a new shop and a good operator for Kirriemuir and houses let, which the town is badly needing
"Their red tape and manipulation has led to this," he said.
He claims several months were lost due to the possibility of an education contribution being required — something which did not eventually materialise.
Mr Cape has also challenged the authority over a request that they should have first charge on the development after he tried to negotiate grant support under the Kirriemuir Conservation Area Regeneration Scheme.
"We will get the remedial work done as soon as possible but I am not happy that I have been made to look the bad one here."
A spokesperson for Angus Council said: "We have held constructive dialogue with the property owner in recent days with a view to the necessary works progressing on site as soon as possible."