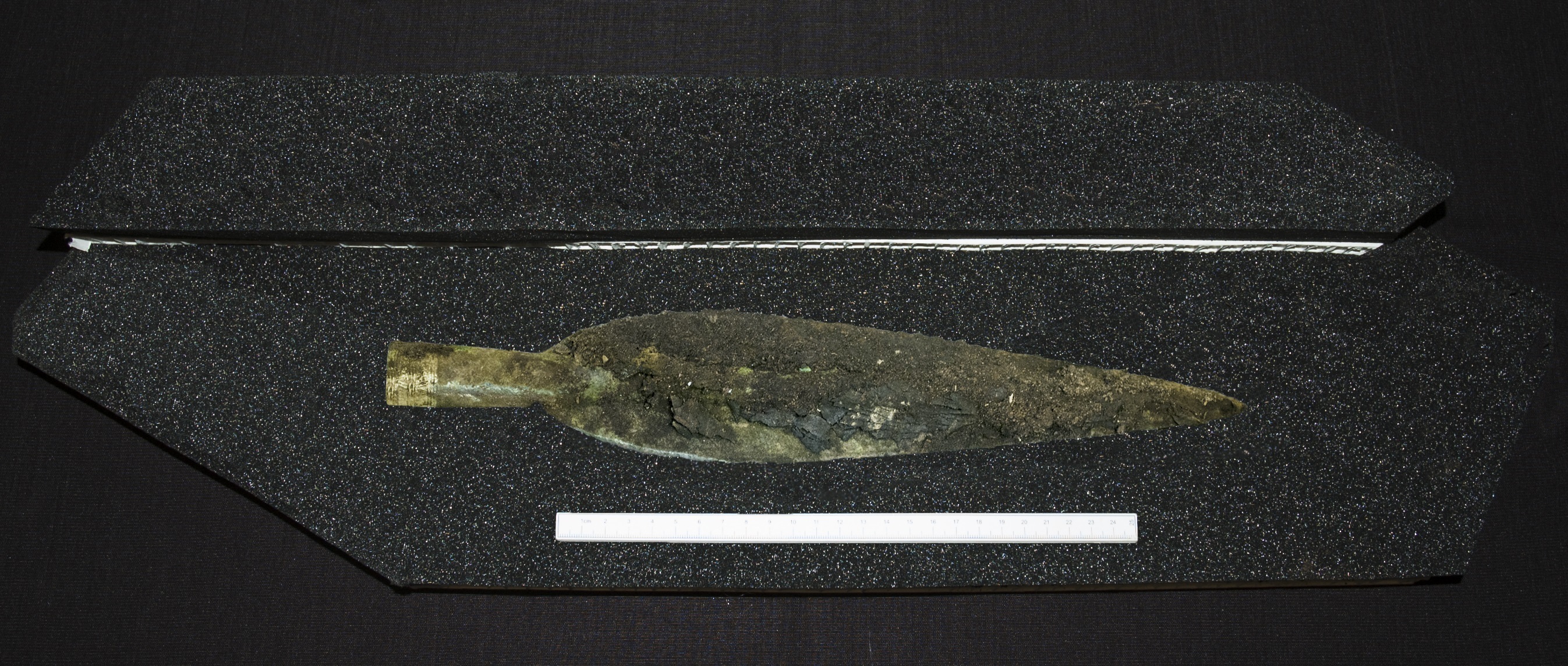 Angus will fight to keep the treasure trove of international significance uncovered by archaeologists at Carnoustie.
A gold-decorated spearhead, a bronze sword and a leather and wooden sword sheath — believed to be the best preserved Late Bronze Age scabbard in Britain — were found at the site beside Carnoustie High School.
Roundhouses, jewellery and pottery dating from around 2200-800 BC were also found during the 18 week dig.
The excavation also uncovered the largest Neolithic hall ever found in Scotland, dating back to 4000 BC.
Claire Herbert of Aberdeenshire Council Archaeology Services, which has advised Angus Council, described the find as "miraculous".
She said: "There was known archaeology in the nearby housing estate, there were crop marks in the wider landscape, so I expected there to be something here.
"To have these beautiful roundhouses, that's amazing. To have a Neolithic haul is spectacular.
"To have the Bronze Age settlement, the Neolithic settlement and the hoard material is just unprecedented. Nothing of this magnitude has been found in Scotland.
"It's not just that it's a hoard of precious artefacts, it's the fact that it's a hoard associated with a settlement. You rarely get that.
"Really these objects shouldn't be here. This is dry, acidic soil and not the conditions for them to survive. It's really quite miraculous."
The archaeological evaluation took place in advance of Angus Council's development of two football pitches.
* For much more n this story see Thursday's Courier, also available as  a digital edition.