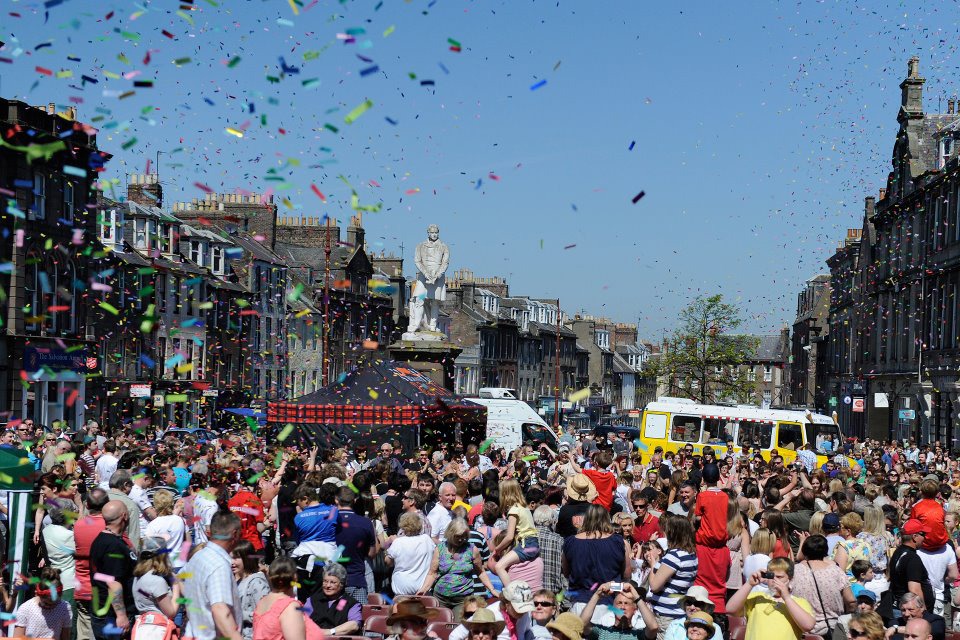 On a warm summer's eve  On a train bound for nowhere.
The evening was indeed pleasant, but it was actually the karaoke stage of a Turkish resort hotel in summer and not a carriage trundling across the plains.
Fresh from notching up another instantly forgettable assault on Kenny Rogers' classic, my 'it's a small world' poolside chat with a fellow holidaymaker at least brought one thumbs up for Angus.
Andy Hanlon from Sunderland had been on the mike and was a hard — impossible — act to follow.
Search online for One Man Revival to find out why, or better still get along to Montrose Music Festival to which his band are due to make a return visit this year.
Andy raved about his trip to Angus a few weeks' previously, singing the praises of MoFest organisers and crowds in packed pubs who lapped up the north east lads' talent.
Over many years that same rapturous reception has been given to hundreds of musicians, whether young local bands in the High Street or legends such as Jools Holland and Bryan Adams, each of whom graced the open-air East Links stage for sensational performances in 2016.
The MoFest playlist of headline acts down the years is truly remarkable, but the volunteer-run event has become a victim of its own success.
Huge numbers flood the pubs and town centre for the vast programme of free gigs but spiralling costs have put its future in doubt.
Bills include escalating policing costs to ensure public safety, which organisers say is their number one priority. Thousands of people flood the town for the weekend and most drink sensibly, behave, and go home very happy. But others do not.
"There will be a very clear message this year in relation to alcohol; please drink responsibly," said Anne Jenkins of the MoFest committee.
It has been pointed out if all those who poured into the Angus town were willing to put just a couple of quid into the MoFest campaign fund it would be a huge contribution towards securing its continued success.
That's a tiny price to pay to keep bands like Andy Hanlon's One Man Revival coming to Angus and prevent the unappetising prospect of the karaoke stage being given over to Graham 'The Gambler' Brown.