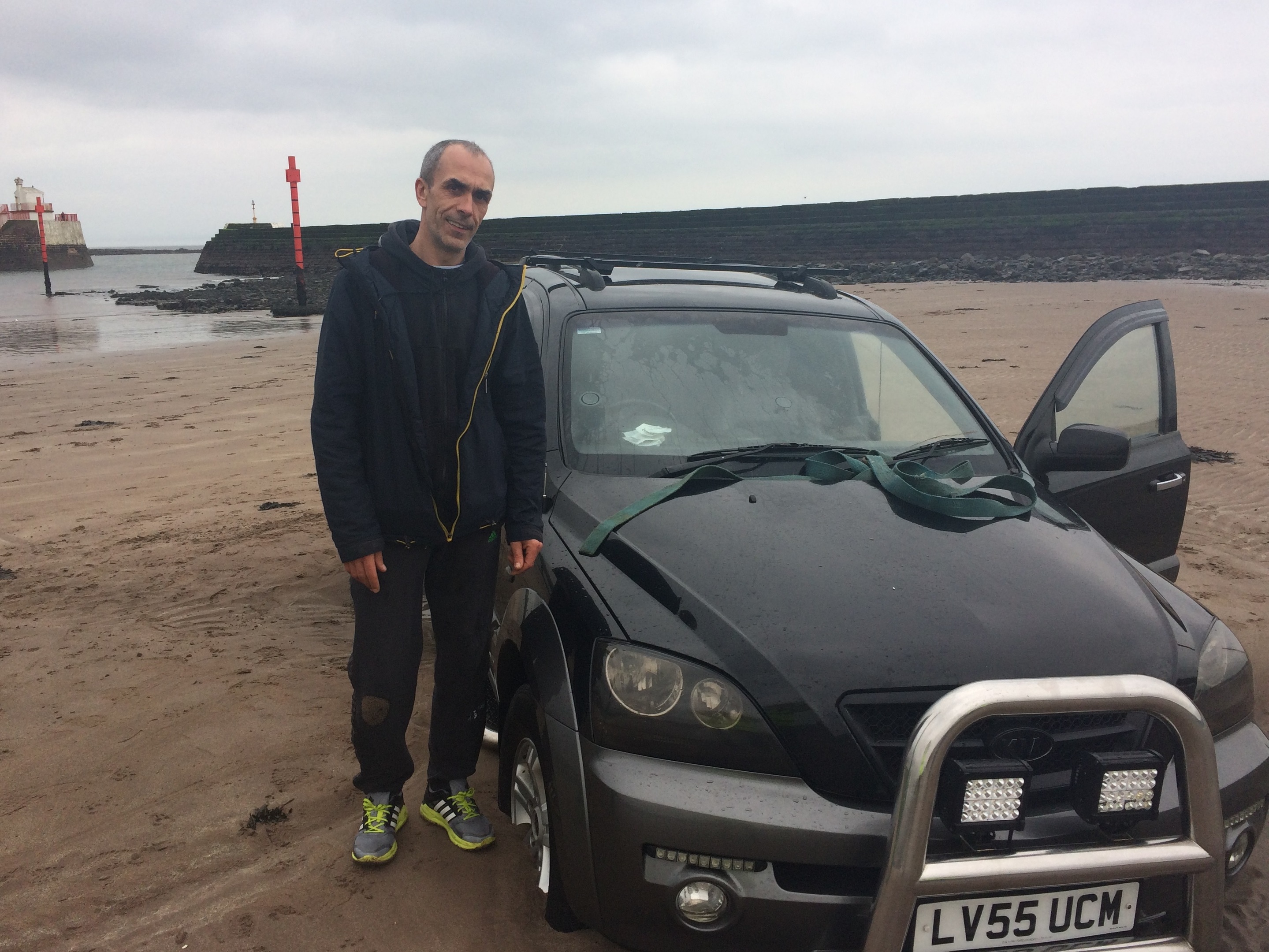 A pair of fishermen have relived the scary moment the North Sea began to engulf their car after it became bogged down in the sands of Arbroath harbour.
Pals Nikolaj Saparenko and Vitalijs Krainovs were attempting to load their small boat onto a trailer at Arbroath slip on Friday afternoon when the rising tide began engulf their vehicles.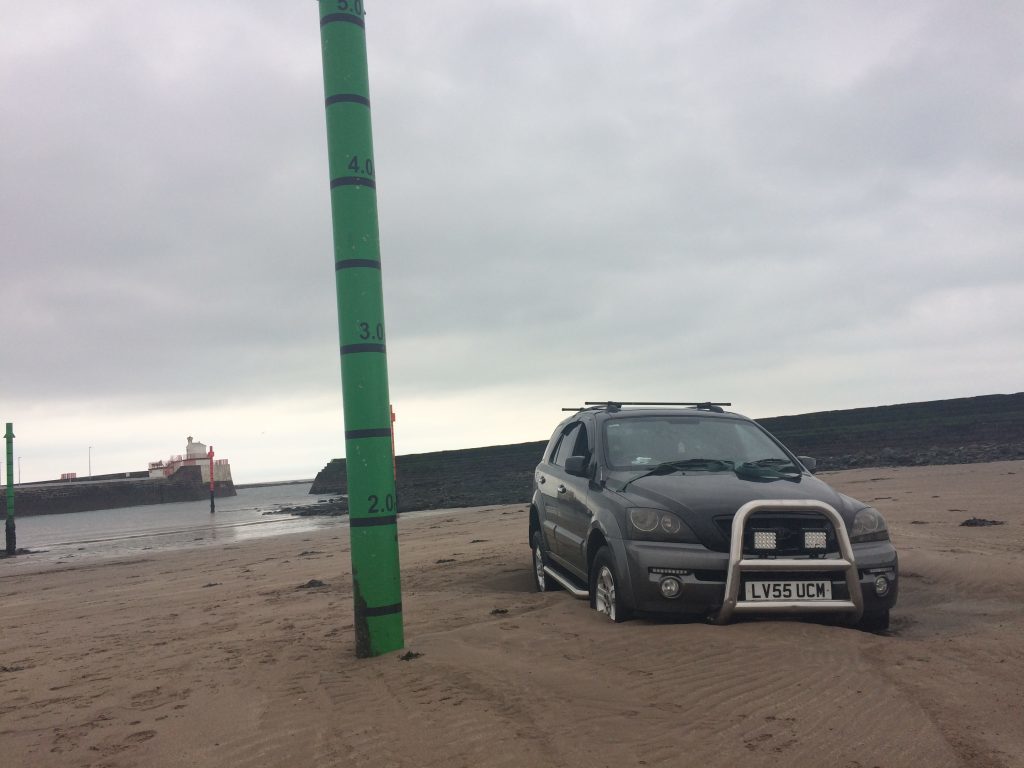 A van was pulled free from the sands, but Mr Saparenko's 4×4 became trapped, sparking an emergency operation involving Coastguard and lifeboat crews.
Thankfully the men were unharmed in the incident, but the Kia Sorrento was swamped by the 4.6 metre tide and a Coastguard chief has said the lucky escape should serve as a cautionary tale to anyone using local harbours and slipways of how rapidly life-threatening scenarios can develop.
The drama unfolded around 4.30pm as the pair came back in with their boat on what was their first visit to Arbroath harbour.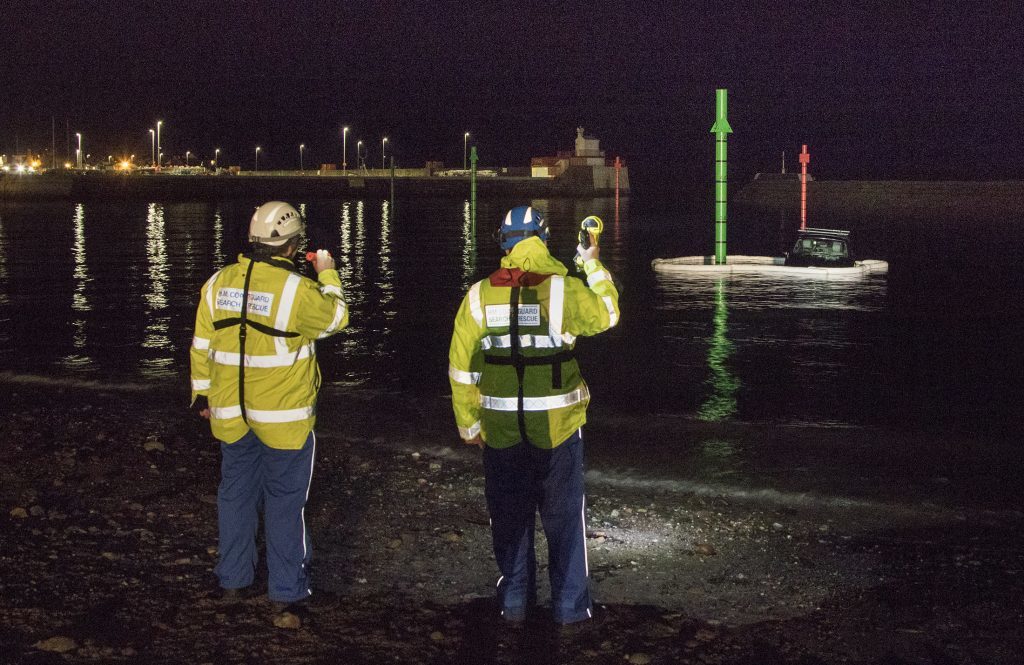 They had gone down the concrete slip west of the main harbour, but lost traction in the deep sand.
"The water was going more and more up the wheels and they just kept spinning," said Mr Saparenko, from Dundee. "They tried to take us off, but there was no chance."
Mr Krainovs, who lives in Arbroath, said: "We were checking the new engine on the boat and this is what happened. No fish, no car."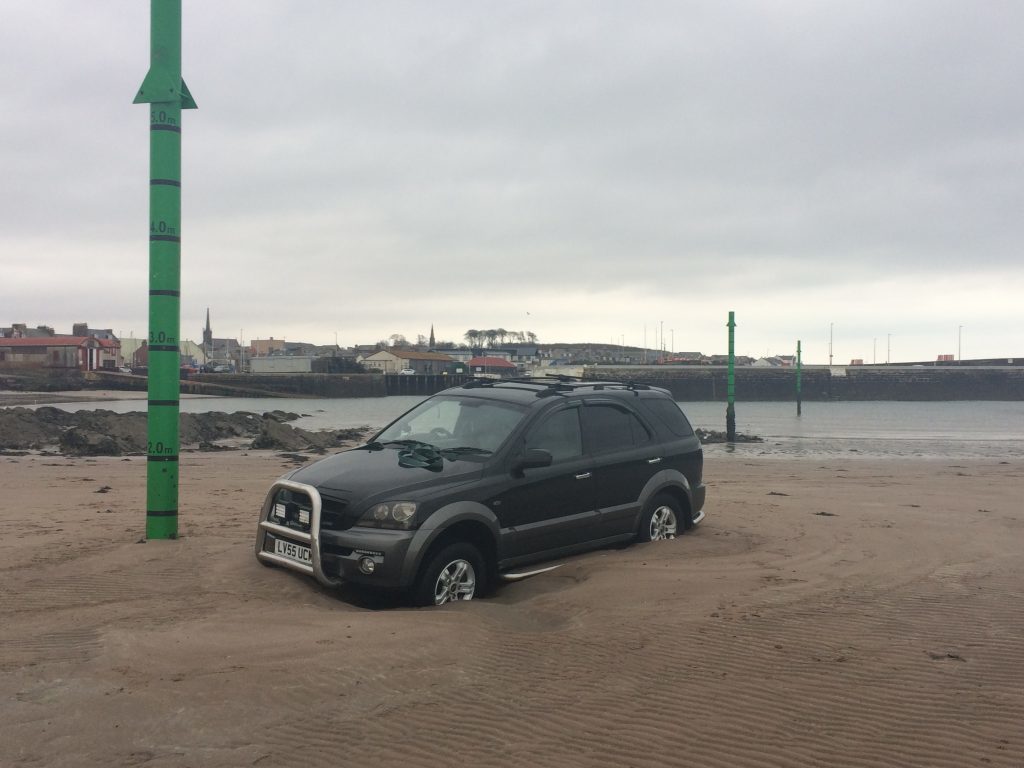 Recovery of the stranded Sorrento, which is likely to be a write-off after gallons of seawater poured into the passenger compartment, was completed on Saturday before another high tide.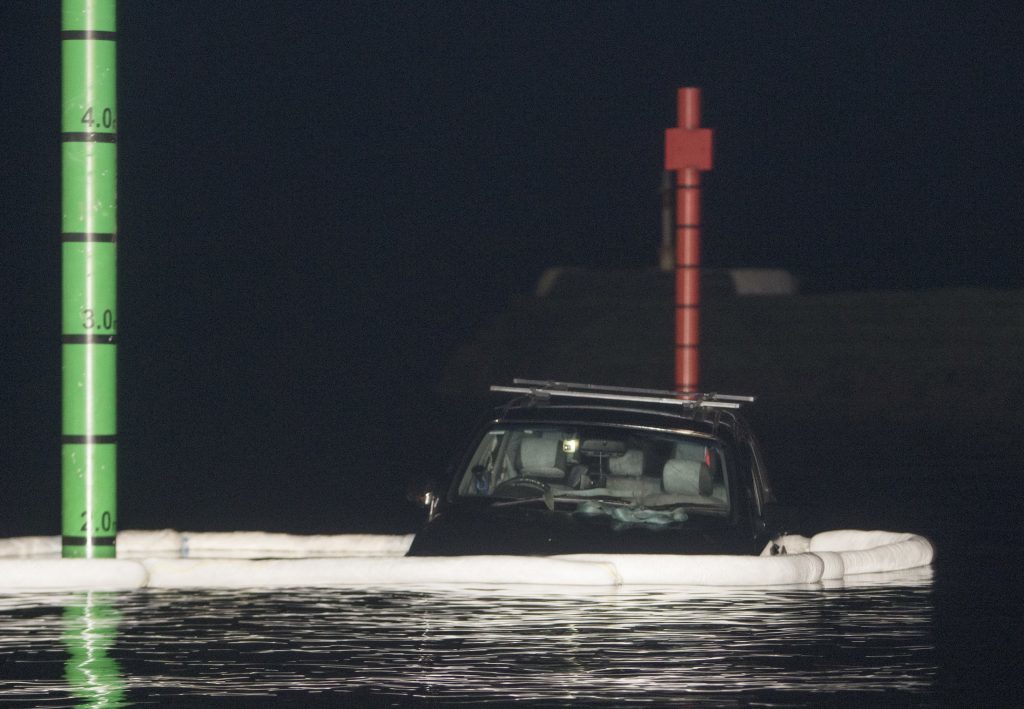 Coastguard officers were back on scene, having been involved with Arbroath RNLI in the Friday night operation.
The town's inshore lifeboat towed the stricken boat into the main harbour and the Coastguard were involved in the effort to recover the van, as well as putting a boom around the 4×4 to capture the possible escape of diesel or any other vehicle fluids when it became clear the car was going to be stuck overnight.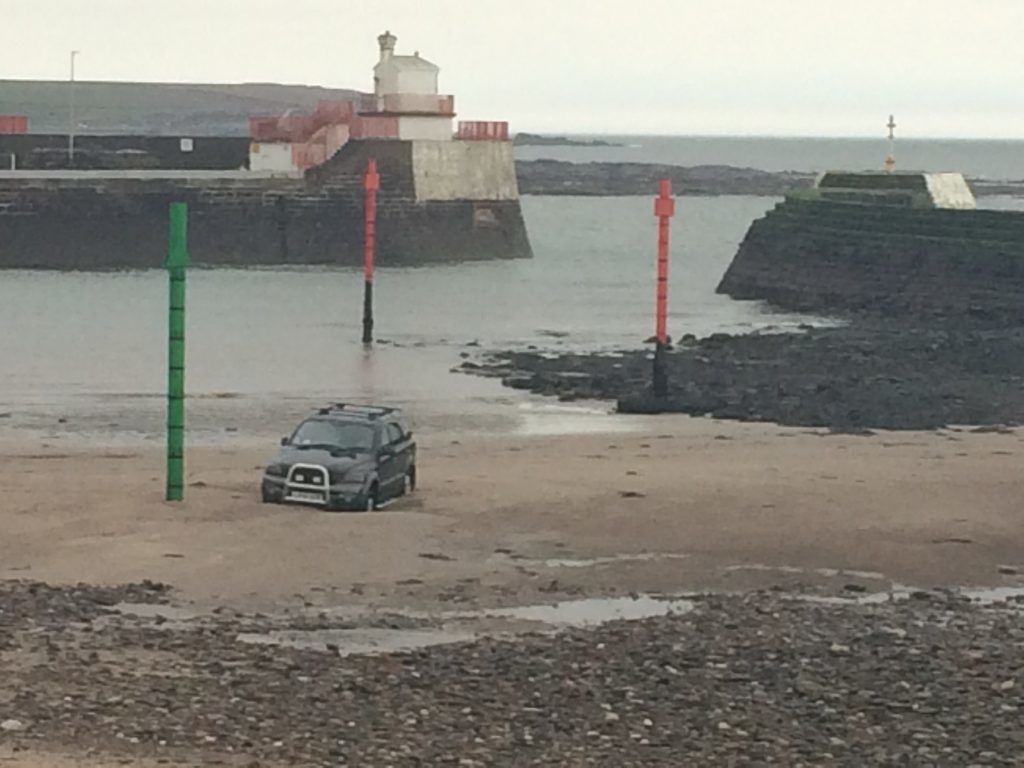 Arbroath coastguard station officer Andy Laing said: "Thankfully the situation did not involve any injury, but this is a clear example of how quickly things can develop and how potentially dangerous they can become.
"There is a large sign showing the direction of the slip and our advice to anyone using slipways and harbours would be to always check with the harbourmaster and look out for information signs."