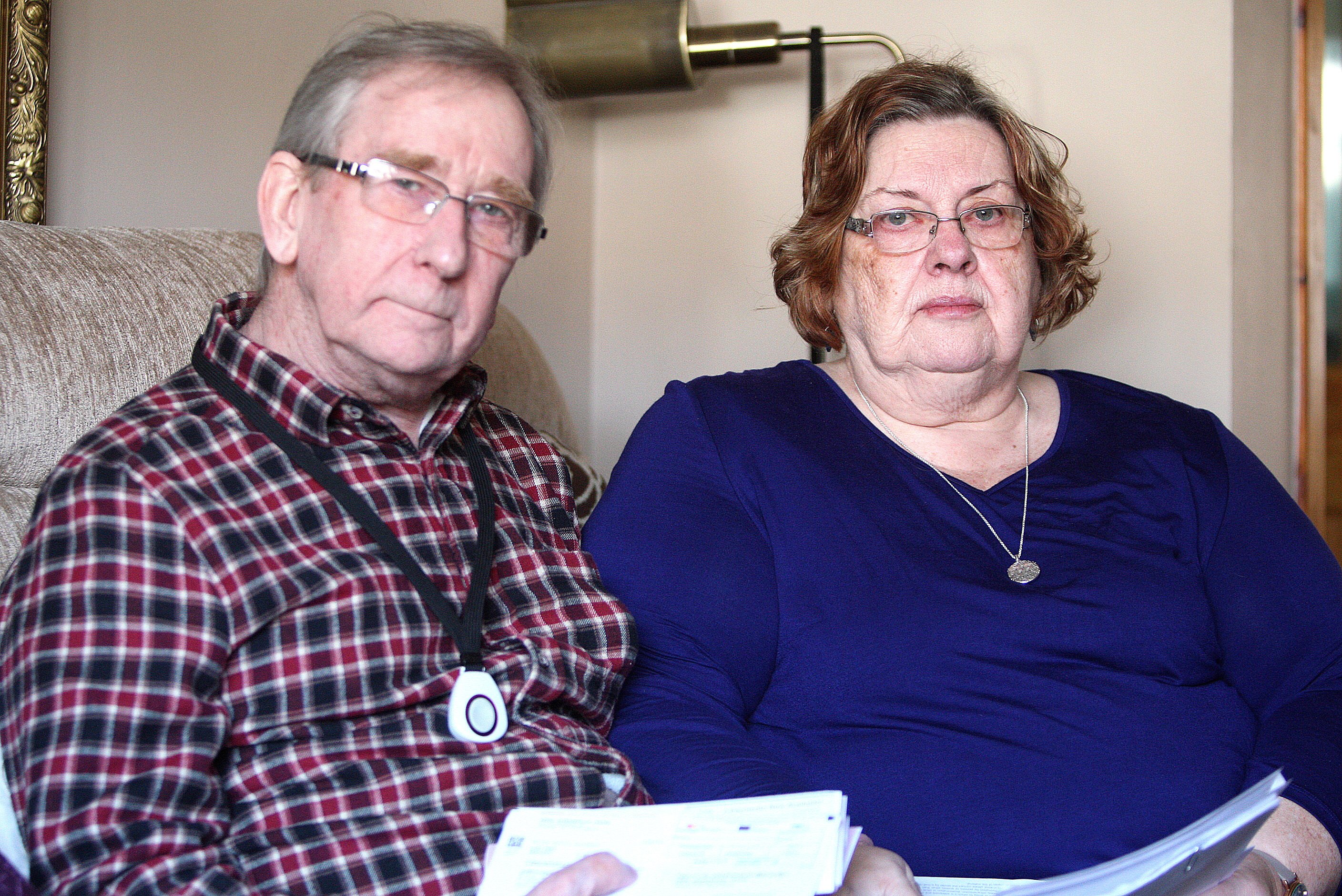 An Angus man has received an eye-watering $700,000 bill after he required six weeks of hospital treatment in America.
Mike Webster, 71, fell ill with pneumonia and sepsis a few days into a holiday to Florida with his wife Elizabeth last July.
The couple had been assured by their insurance company that it would pay all the medical costs of their hospital stay and treatment.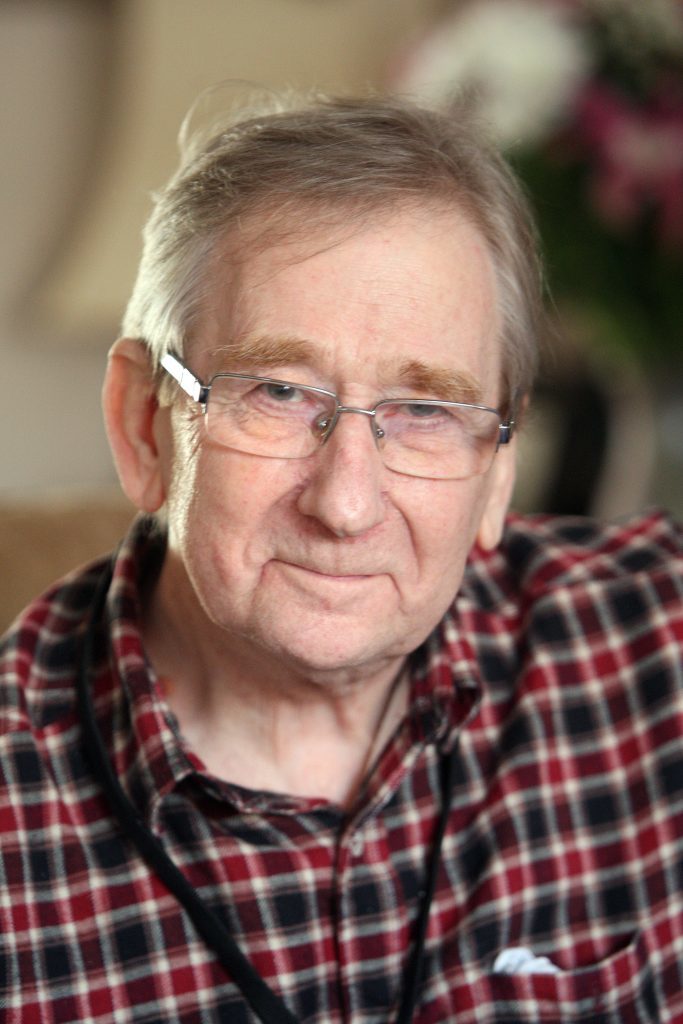 But despite handing over their insurance details to Oak Hill Hospital, finance staff hassled the family for payments even when Mike's condition became so serious he was placed in a medically-induced coma.
The hospital initially refused to acknowledge the Insure With policy as the company didn't have a United States office but did eventually make contact with the Kent-based insurer during Mike's lengthy recuperation.
However, the couple have been shocked to continue to receive bills for medical costs to their home in Brechin months after he returned home in August and even received a letter from a Switzerland-based debt collector to recover the $675,000 cost of his treatment.
Mrs Webster said receiving the bills – which equate to around £550,000 – had been stressful though their insurance company has repeatedly assured them that they will take care of everything.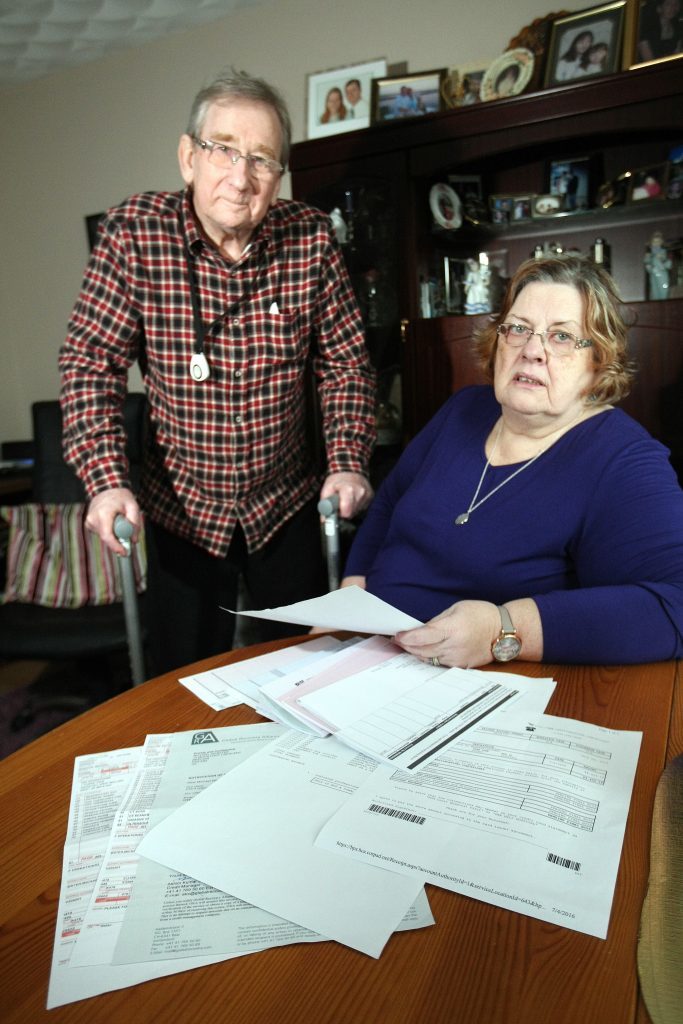 "We've received the one big bill for $675,000 but also six other bills ranging from $200 to $7,000 for various other treatment he had," said Elizabeth.
"I couldn't believe the figures though he was in hospital for a long time. We've just been told by our insurance company that they will handle everything and not to respond to any demands for payment.
"We've just passed everything on to them. They've been very reassuring and have explained how the process works.
"It's still a bit unsettling when you receive a letter from debt collection agency for more than half a million pounds though."
When Mike initially went to hospital he was diagnosed with pneumonia after receiving a series of CAT scans and x-rays but was allowed to leave after being given a prescription for antibiotics.
However, his condition deteriorated and he started to run a fever and have hallucinations.
After being readmitted to hospital three days later, he was diagnosed with the life-threatening condition sepsis.
Elizabeth continued: "He was put into an induced coma, he was strapped down and there were tubes and wires everywhere. I was in total shock.
"He didn't just have pneumonia but he also had sepsis, which attacks his whole body.
"His kidneys had shut down. His lungs were struggling. His blood pressure was through the roof.
"He almost died twice.
"He was in the ICU for two weeks. He was on kidney dialysis for a week. He had to have physiotherapy and speech therapy to be able to talk again because a ventilator had damaged his throat. He lost 32 pounds.
"Our insurance company always said it wasn't a problem and to just ask the hospital to get in touch with them.
"But it was horrendous. On top of everything I was getting pestered by the administration at the hospital about payment. They didn't want to know about my insurance.
"As far as they were concerned the insurance had to be American and have a phone number or office in America but in the end they said they would deal with my insurance."
"They will not have to pay anything"
A spokesman for Insurancewith.com said: "We have long had concerns over US hospitals charging amounts for treatment which are way in excess of amounts charged to US patients and their insurers, but more worrying still are the attempts by Swiss collection agencies acting for those hospitals to apply pressure on patients – who often are still ill and vulnerable – to pay the inflated costs.
"We have given every assurance to Mr and Mrs Webster that they will not have to pay anything and that any debt established to be due will be paid by us. We have also told the collection agency the same thing.
"It is, in our view, a sad indictment on the practices of such agencies that they continue to cause stress to our customer".
Eight months on Mike is still recovering from the ordeal and continues to have breathing difficulties.
Elizabeth said their experience underlined how important it is to have good insurance when travelling abroad.
"Whatever you do, if you go to America, please have proper insurance," she added.
"I don't know where we would be without the insurance. We'd have to sell our house and be out on the street.
"When you see the size of the bills, it certainly makes you glad we have the NHS here."