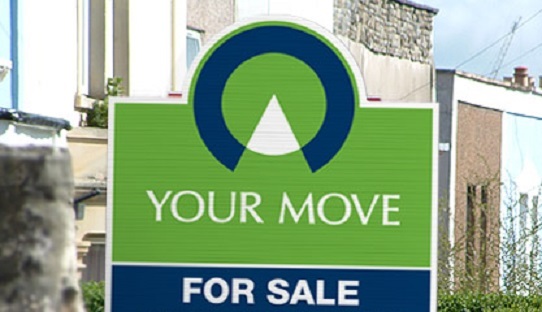 House prices in Angus have reached a new peak as buyers switched from flats to detached properties.
The average house price in Angus increased from £153,621 in January 2016 to £159,739 in December (2.4%) and up to £163,567 (6.5%) in January 2017.
New data from Your Move's Scotland House Price Index shows that the average house price in Scotland is now £171,407 a 1.5% growth since last year and a 0.1% growth since January.
The most popular property type purchased in Angus is detached homes, which accounted for 34% of sales in 2016, up from 32% in 2015.
The increase in the proportion of detached homes sold, with flats losing market share, has resulted in the average price for the area reaching its new peak.
The report said: "Exactly half of the 32 local authority areas saw prices rise in January, led by Inverclyde, up 5.3%.
"The only area to reach a new peak, though, was Angus as buyers switched from flats to detached properties."
It continued: "Angus experienced price increases (up 2.4% over the month) with good quality properties in Montrose and Hillside being particularly popular.
"This can be attributed to the Aberdeenshire market drop over recent years which resulted in more properties coming to the market in Angus as additional supply has counteracted the slight drop in demand.
"Buyers also moved south from Aberdeenshire for more affordable housing."
However, Buy to Let investment reduced in Angus in January due to the increased costs and changes in legislation.
Ex-council houses in the area are still popular with first time buyers, which allowed sellers of these properties to upsize.
Christine Campbell, Your Move managing director in Scotland, said: "Relatively slow house price growth in Scotland is proving a blessing for first-time buyers.
"The early indications are that they're using the opportunity to get on the ladder, helping to sustain transaction numbers.
"It will be interesting to see how talks of another Scottish referendum play out, and whether or not it has an impact on buyer and seller appetite to make a move now, or indeed, in the future."
The average price in Perth and Kinross was £186,294 in January 2016 which increased to £187,954 in December but went down to £187,767 in January 2017.
In Fife the figure was £152,656 in January 2016 which went down to £149,204 in December before increasing slightly £149,385.
Dundee prices were up 9.2% for the year from £131,925 in January 2016 to £144,430 in December before the price dropped to £144,019 in January 2017.