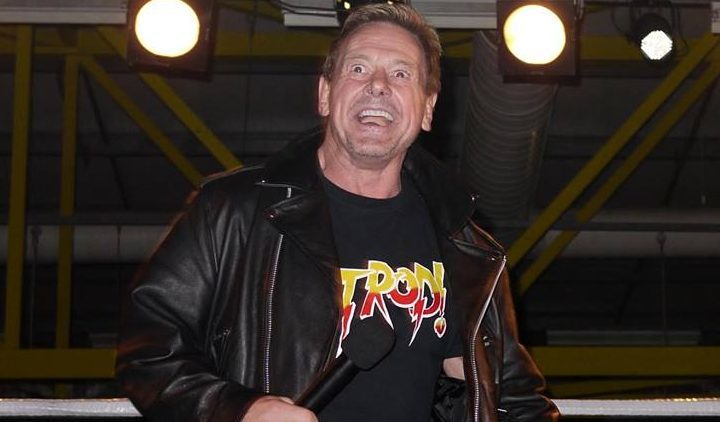 Tayside's wrestling community will gather at a special memorial event for grappling legend Rowdy Roddy Piper.
Dundee-based Scottish Wrestling Entertainment (SWE) has organised a memorial and tribute evening to celebrate his life.
A screening of John Carpenter's cult sci-fi classic They Live – which starred Piper in the lead role – will be shown on the big screen at Ardler Complex in Dundee to mark what would have been his 63rd birthday on April 17.
The event was organised by SWE whose wrestlers were left heartbroken when their friend passed away at the age of 61 in 2015.
Piper performed at the company's Hell for Lycra event in Perth in 2012 and his appearance and promotional tour wowed his fans.
SWE owner David Low said his friend was an icon and legend who was the kind of person he thought would live forever.
He said: "In 2012 one of the most iconic wrestling superstars came to Hell for Lycra.
"That Icon was Rowdy Roddy Piper.
"We have shown tributes and shared stories about him since his passing in 2015 and this year, 2017, we are going to celebrate his life by showing the John Carpenter movie They Live on the big screen.
"Roddy Piper's birthday is Monday April 17 and we will celebrate it in style by watching this classic movie and remembering the Hot Rod."
There are limited tickets available at £5 each for the showing with raffle prizes including a film cell of They Live.
Though being Canadian, due to his Scottish heritage he was billed as being from Glasgow, and was known for his signature kilt and bagpipe entry music.
He earned the nicknames "Rowdy" and "Hot Rod" by displaying his trademark "Scottish" rage, spontaneity, and quick wit. Piper was described by industry veteran Ric Flair as "the most gifted entertainer in the history of professional wrestling"; he is regarded by many as the greatest wrestling villain of all time.
One of the most recognizable pro wrestling stars worldwide, Piper headlined numerous pay-per-view cards, including the WWF and WCW's respective premier annual events, WrestleMania and Starrcade. Never a world champion, he nevertheless accumulated 34 championships in various promotions during a 42-year ring career
For tickets details and more information on the memorial event, go to the SWE Facebook page.
They Live is a 1988 American satirical science fiction horror film written and directed by John Carpenter.
The film stars Roddy Piper, Keith David, and Meg Foster.
It follows an unnamed drifter who discovers the ruling class are in fact aliens concealing their appearance and manipulating people to spend money, breed, and accept the status quo with subliminal messages in mass media.
They Live is based on the 1963 short story, "Eight O'Clock in the Morning" by Ray Nelson.
At release it was number one in the box office and the film was nominated for two Saturn Awards.
They Live has since become a cult film and it makes appearances on all-time lists for best fight scenes.
For the crucial role of Nada the filmmaker cast professional wrestler Roddy Piper, whom he met at WrestleMania III earlier in 1987.
For Carpenter it was an easy choice.
He said: "Unlike most Hollywood actors, Roddy has life written all over him."