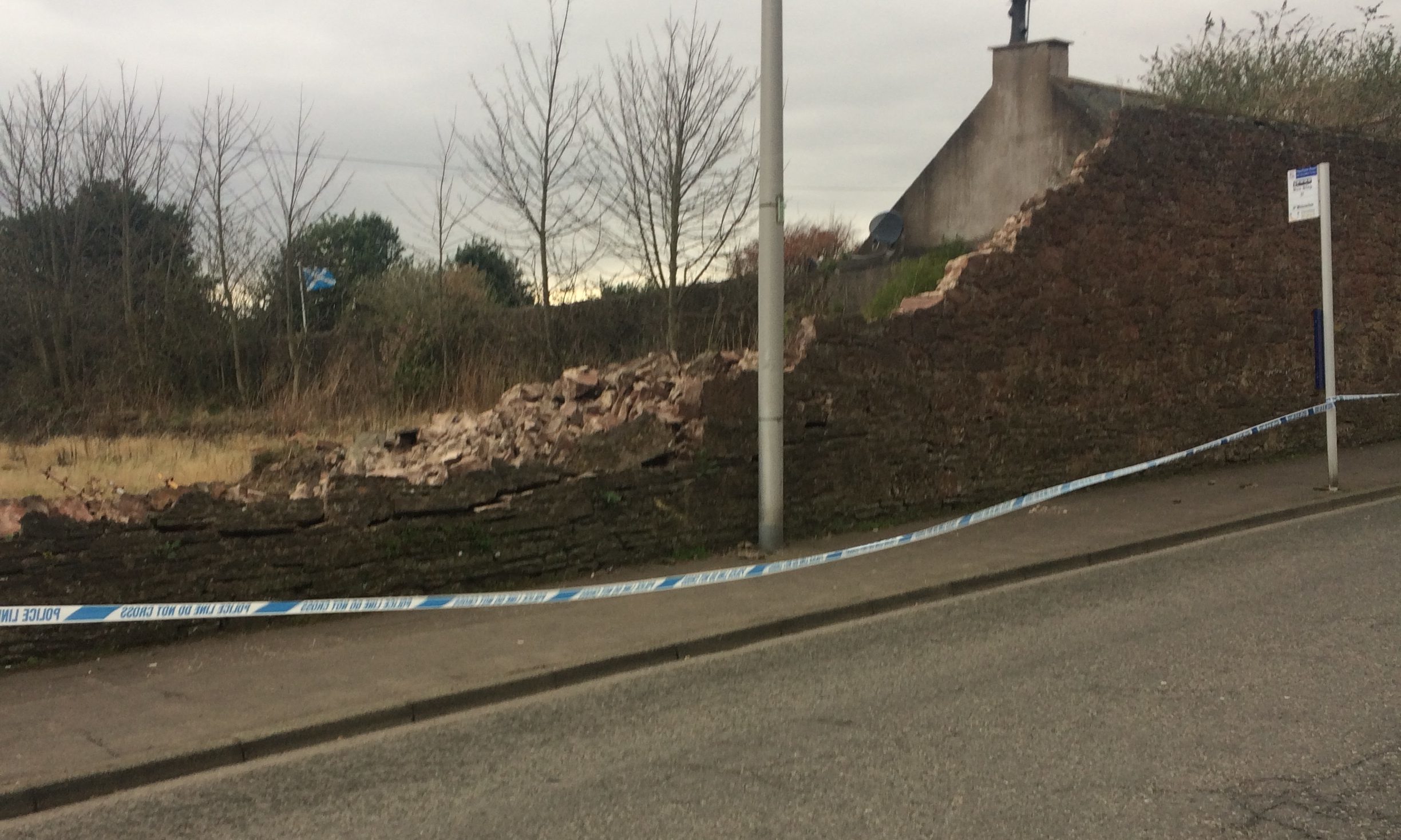 A bus driver escaped being squashed by 15ft of falling masonry after a wall collapsed seconds after he walked past.
Amazingly, David Mooney did not learn of his lucky escape until half an hour later when he returned from walking his dogs.
The 47-year-old was taking pets Oscar and Bruiser along Arbroath's Hayshead Road and heard a rumble "like thunder" as he turned on to Springfield Terrace.
On his return he found the area taped off and on speaking to a police officer realised how close he had come to harm.
David, who was in the Royal Navy and served in both Iraq and Afghanistan, admitted to being slightly shaken by the incident but added that it was lucky that the wall had not collapsed earlier as it is near a school entrance.
"I was walking the dogs and after I went round the corner I heard a rumble like thunder," he said. "I've served in Afghanistan so I don't take much notice of noises like like that.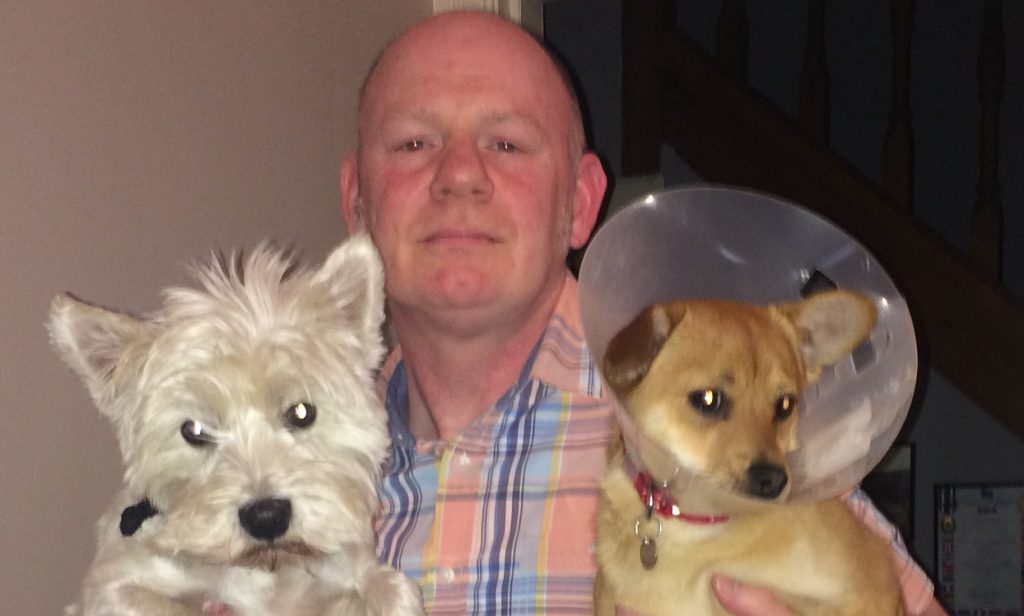 "When I came back about 30 minutes later it was all taped off.  There was a policeman on the other side of the road and I asked him about it.
"When he said it had happened half an hour before I realised that was the noise I had heard – it must have been 30 seconds after I walked past.
"It's lucky it wasn't earlier as the school is on the other side of the road.
"I spent 29 years in the military, so I've come closer to death than that, but if it had been 30 seconds earlier, and if it had fallen the other way, they would have been pulling my body out along with two dogs.
"I think I'd better get a lottery ticket."
A spokesman for Police Scotland confirmed they had attended.
He said: "We were called to Hayshead Road after a large wall collapsed at 5.07pm.
"No one was injured and the council was made aware and are now dealing with it."