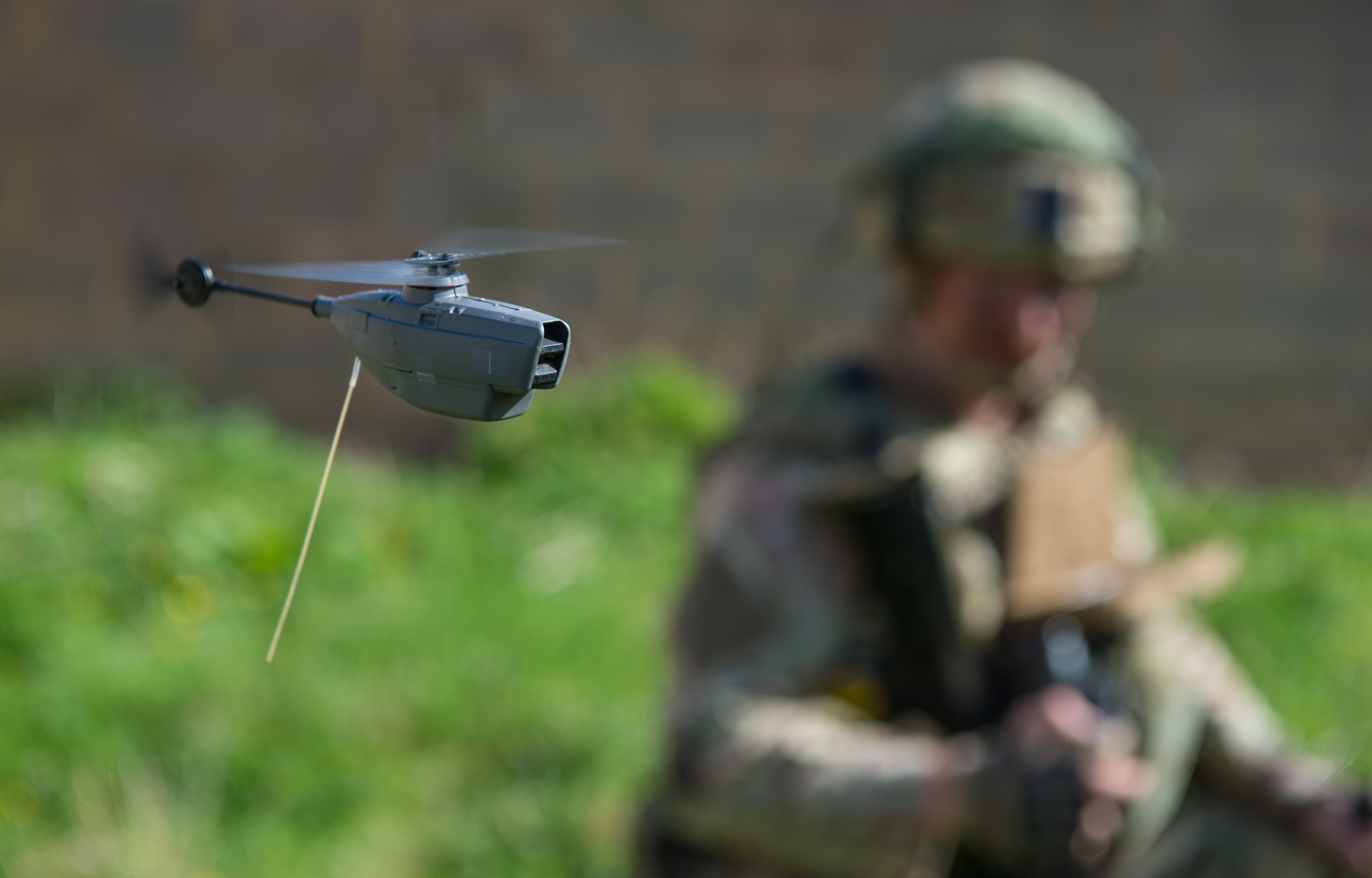 They are world-renowned for their brawn, but Angus-based Royal Marines have been part of a cutting-edge exercise demonstrating the brainpower needed to win future wars — with Superman's brother in a starring role.
The men of 45 Commando embraced the digital age during the largest foray into data-driven warfare the Royal Navy has ever made, Exercise Information Warrior.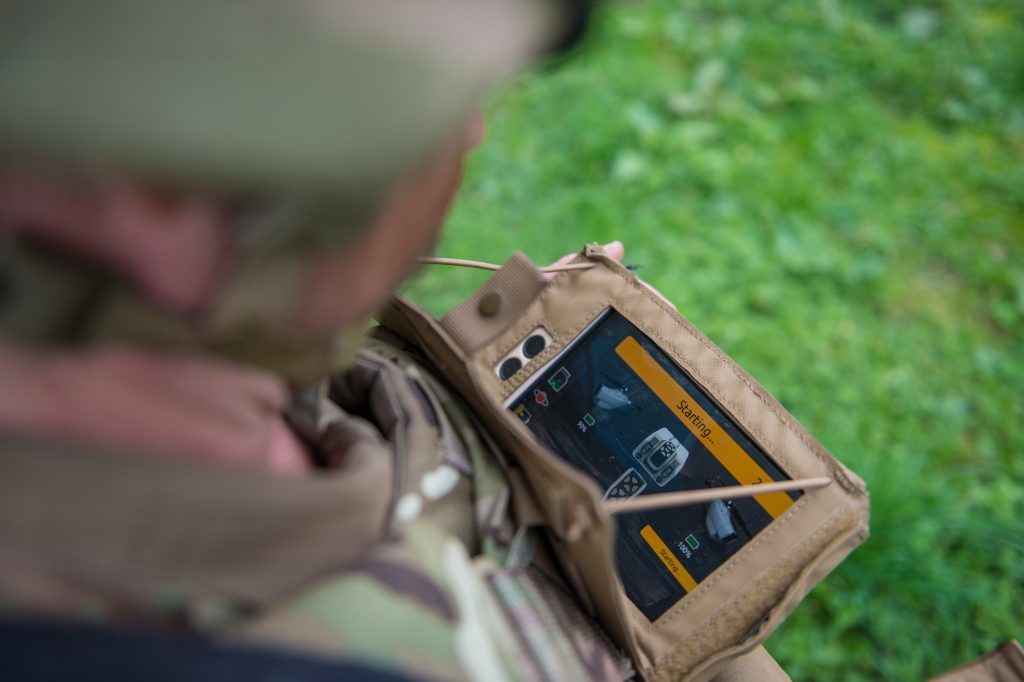 Miniature helicopters, satellite and streaming technology, low-energy-use computers, live camera feeds and wireless headquarters were all utilised as the elite personnel of 3 Commando Brigade tested their ability to direct a real-time raid on an old fort in Plymouth by landing craft.
Spearheading command of 30 Commando IX Group's involvement in the exercise was Lt. Col. Nik Cavill — the brother of Superman actor Henry Cavill, who has proved himself a strong supporter of his sibling's services role in the past.
The Royal Navy said that like last autumn's Unmanned Warrior used to showcase robot/drone technology and how it might be used by the navy of tomorrow, Information Warrior was run side-by-side with the twice-yearly international war games of the UK Armed Forces, Joint Warrior, staged in and off western Scotland.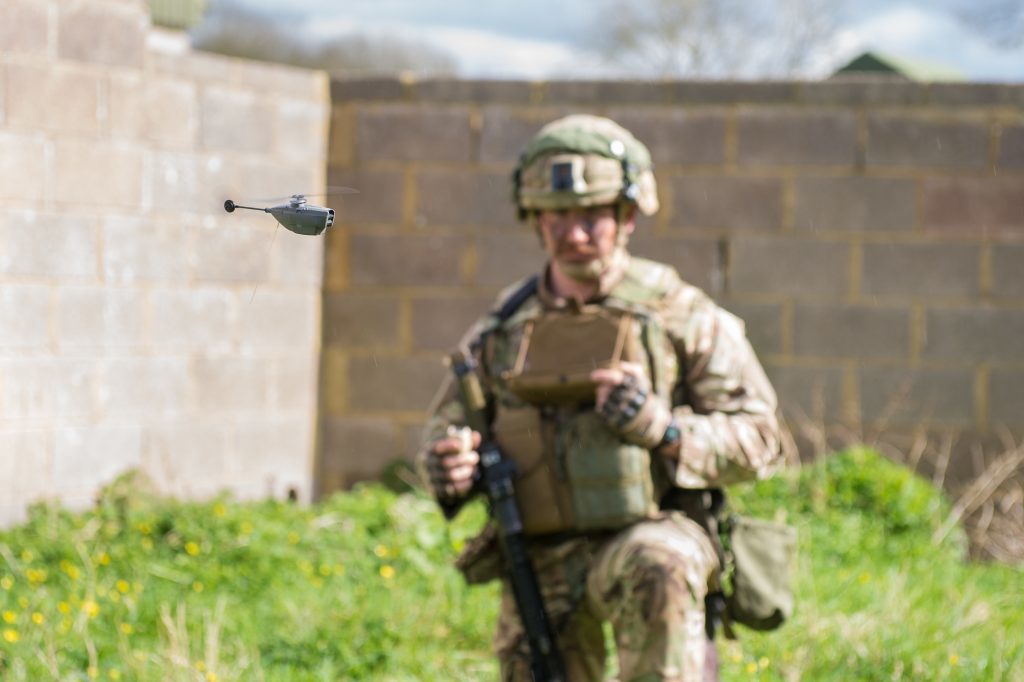 The exercise covered the gamut of information warfare — artificial intelligence, cyber attacks, exploiting intelligence, surveillance of the enemy, command and control — pooling the expertise of military personnel, academics, and industry.
The task of Plymouth-based 30 Commando IX Group — a 21st Century successor to a specialist unit established by James Bond creator Ian Fleming in World War 2 to obtain intelligence behind enemy lines — was to keep the main assault groups of 3 Commando Brigade at least one step ahead of their foes.
In three weeks and with 2½ kilometres of cabling, they established a digital HQ featuring more than 30 screens operated by personnel from all three services, plus industry and educational experts. The whole set-up drained as much power as just seven kettles.
Nearly 450 miles away in Arbroath, an entirely wireless HQ was set up by the men of RM Condor to feed real-time information directly into the hi-tech operations cell.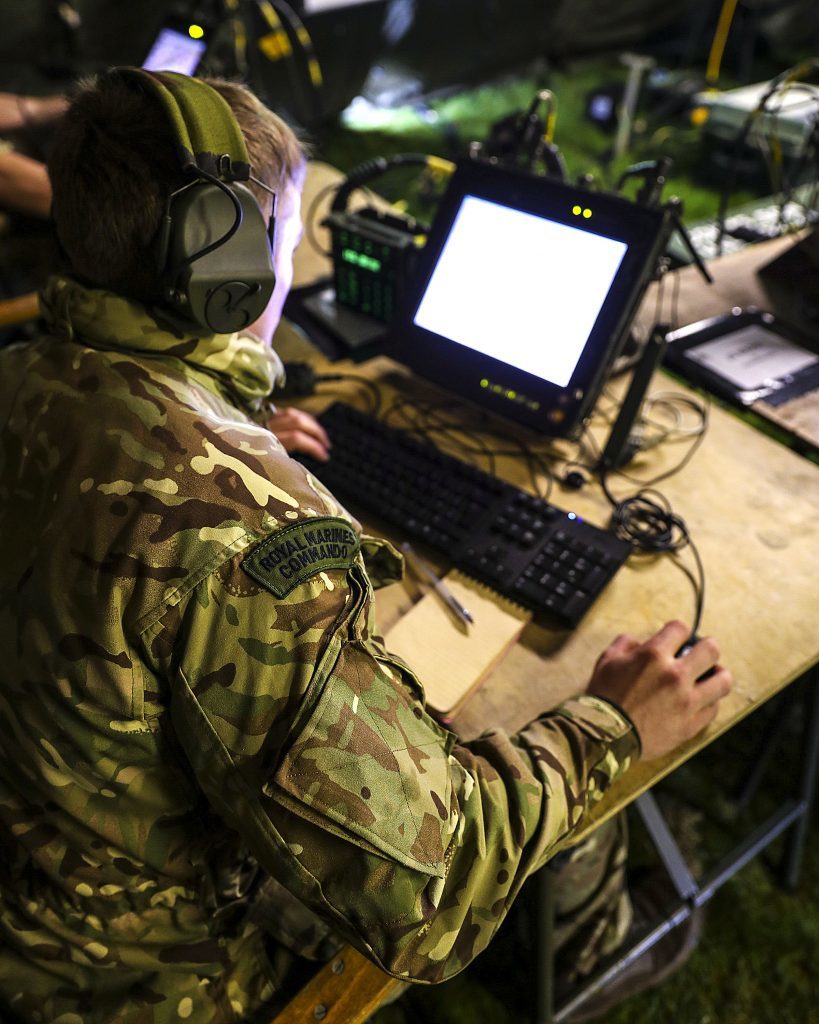 Another outstation on Dartmoor at Okehampton camp, and some cutting-edge cameras and minute drones, ensured 42 Commando's storming of Victorian fortifications in Plymouth after coming ashore on landing craft was streamed live.
While 30 Cdo IX Gp were dealing with data, 45 Commando were in virtual action on Salisbury Plain.
Though very much physically in Scotland, the Arbroath marines usilised cutting edge technology to join soldiers from the Mercians and the RAF Regiment in testing new kit for the battlefield — everything from cutting-edge IT to self-sterilising water bottles and a 56ft Easibridge.
45 Commando also got their hands on a new assault ladder for swift access and egress of  multi-storey buildings, an advanced battlefield satnav/communications system and the Black Hornet miniature helicopter.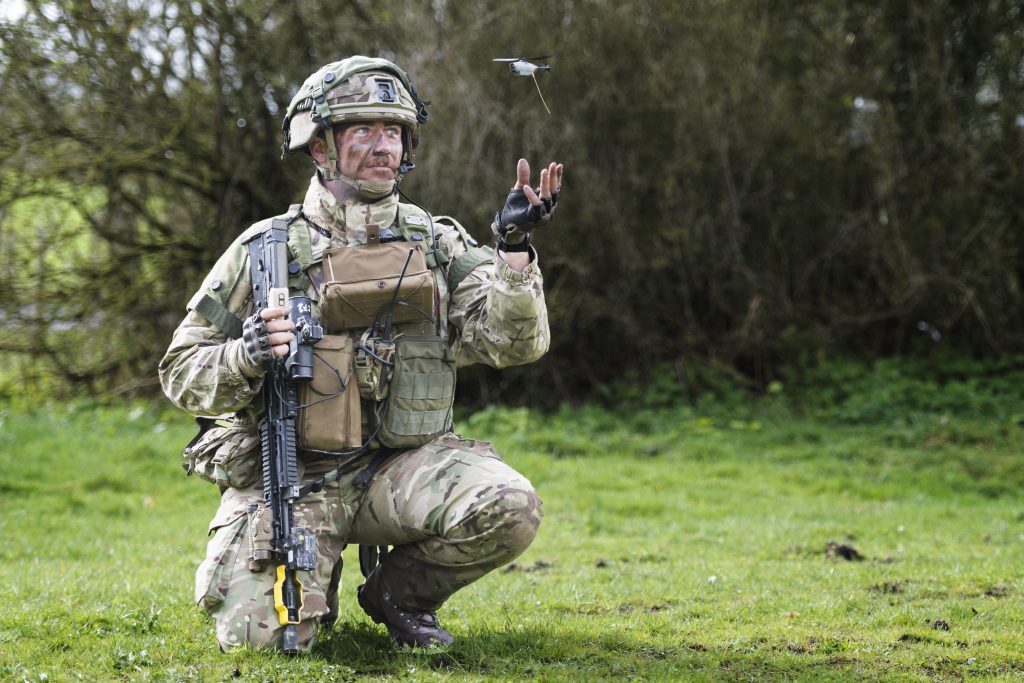 Lt. Col. Cavill said the combined technology showed that the Royal Marines are "constantly pushing the boundaries of innovation on the battlefield."
"The lessons learned here will give the brigade options to better operate in future areas of conflict," he said.
"Information Warrior has displayed what a digitised operations centre can look like and the command and control it can generate.
"It has also demonstrated that 3 Commando Brigade is well-placed to plan and deliver these innovative technologies when supported by industry and academia."