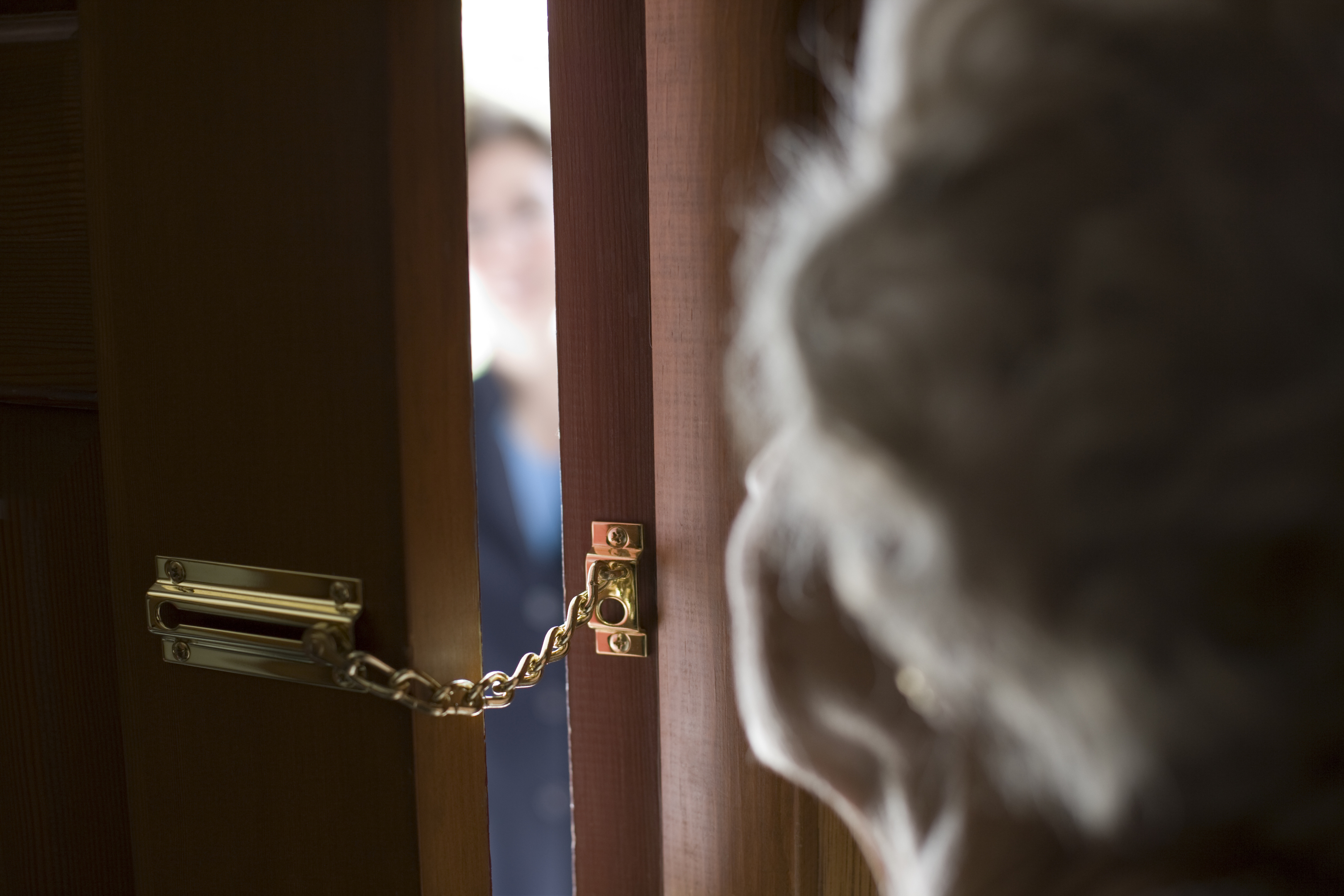 Bogus workmen conned an elderly Montrose couple out of thousands of pounds after producing a handful of maggots and claiming they had found woodworm in their roof.
In fact the scammers arrived at the address with maggots and no work needed to be done.
The incident took place last month and there are concerns criminals may be targeting households in the area after a similar call was made at an address in Westmuir, Kirriemuir, on Wednesday.
In the earlier incident, the householders answered their door to bogus workmen who claimed they had noticed loose slates on their roof.
They convinced their way in and persuaded the couple that work was urgently needed.
At one point they presented the couple with a handful of live maggots and passed them off as woodworm they had found in the wall cavities.
The couple were convinced and, during the course of the so-called work, paid out £5,000.
On Wednesday the Westmuir residents were given an early warning when their bank intervened after becoming suspicious of their elderly customers' request to withdraw £3,000.
A Police Scotland spokesperson said that both incidents were being investigated.
Referring to the Montrose incident, the spokesperson said: "Five men were involved in the fraud and claimed that repair work was required in the attic space and the roof.
"A significant quantity of cash obtained fraudulently, before it was reported to police."
In Wednesday's incident two men attended at the house stating that work was required on the roof.
"Fortunately no money was parted with on this occasion," the spokesperson added.
"The first man is described as being five feet eight inches tall of medium to large build, with thick black hair. He was wearing a t-shirt and jeans.
"The second man is described as being about six feet tall of slim build with short grey hair and was around 50 years old."
Angus Council's trading standards department previously warned people in Angus about the maggots scam last June.
Issuing the warning again, a spokesman said: "Trading standards believe these con artists may be part of organised criminal groups operating across the UK, targeting older or more vulnerable consumers.
"Trading standards' advice is when you get an unsolicited caller at your door, on the phone, or get an approach via email – just say no."
The service is asking neighbours of elderly people to make enquiries if they see work being done in their home or garden.
"If you have concerns over who is carrying out the work check with Trading Standards. Reporting incidents helps to fight doorstep crime," the spokesman added.
"If you think a crime is being committed or you or someone you know feels threatened, contact Police Scotland on 101."