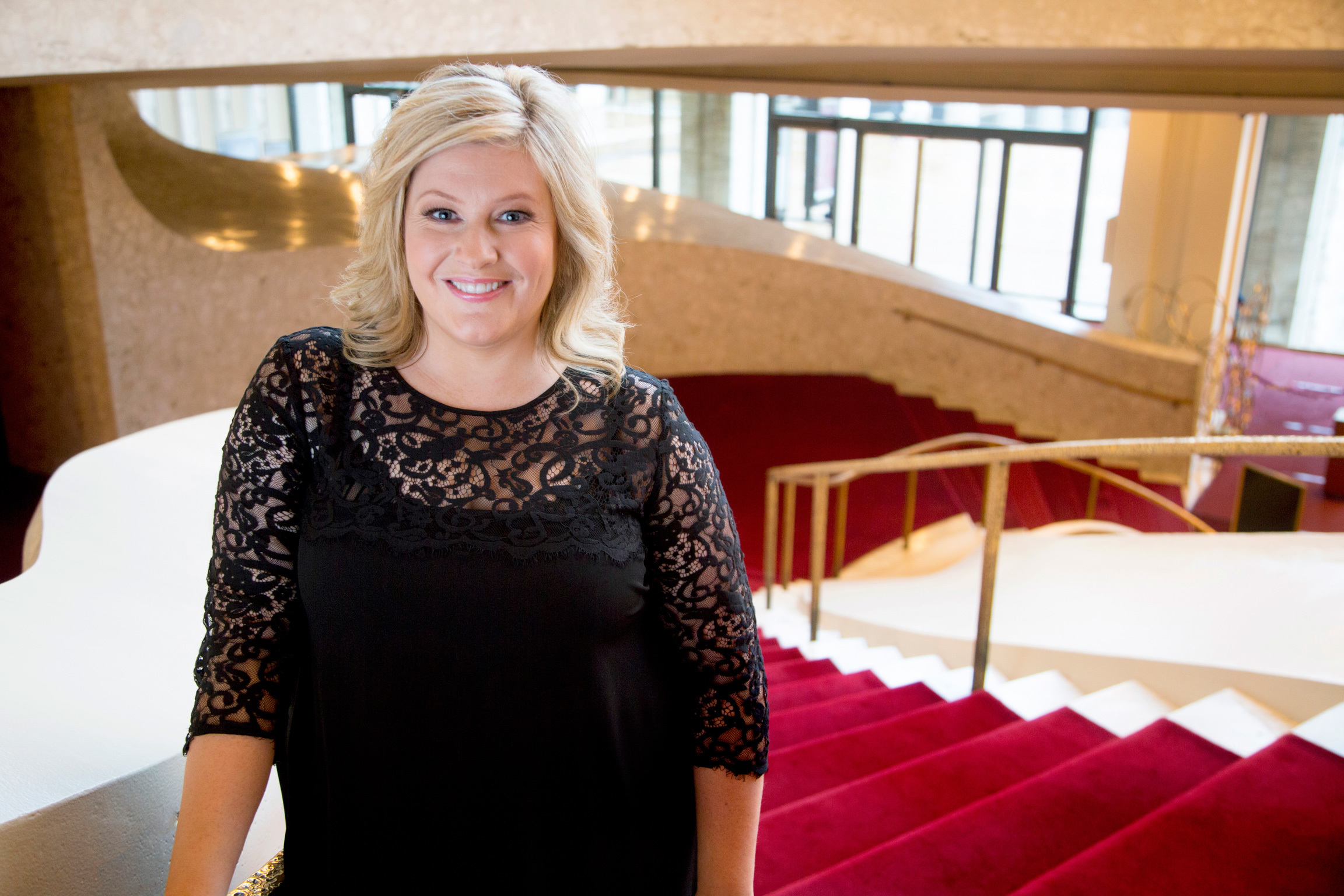 An international opera star has dedicated a new competition in memory of the Angus teacher who first helped her find her voice.
Born and raised in Arbroath, Karen Cargill started singing lessons with Molly Robb at the age of nine and was a regular member of Molly's well-known concert party and her choir at the Old and Abbey Church.
The Arbroath Music Festival was another regular event for Molly's pupils where Karen won various prizes, including the prestigious Blue Riband.
The Scottish mezzo-soprano dedicated a new competition for emerging classical singers at Scotland's national conservatoire in memory of Molly which took place on Tuesday with Matthew McKinney and Olivia Singleton the inaugural winners.
Congrats Matthew Mckinney, winner of Molly Robb Prize for Young Singers presented by @cargillmezzo looking fwd to the female voices, 2.30pm pic.twitter.com/W6qDowIzEk

— Royal Conservatoire (@RCStweets) May 2, 2017
Karen, who last month received critical acclaim for her lead performance in Scottish Opera and Vanishing Point's dramatic new production of Bluebeard's Castle and The 8th Door, and has upcoming performances in some of the world's most prestigious cultural locations, including New York's Carnegie Hall and the Edinburgh International Festival, is supporting the Molly Robb Prize for Young Singers to honour the inspirational Arbroath teacher.
"Molly was my first singing teacher, she gave me the confidence to sing the way I felt the music," said Karen.
"She had an incredible influence on my early musical development, she was a real inspiration to me," said Karen.
"Molly taught me everything – from how to read music to expressing emotion through my singing.
And the winner inaugural of the Molly Robb Prize for Young Singers female prize is Olivia Singleton – congratulations Olivia! pic.twitter.com/EQ5ixcZINI

— Royal Conservatoire (@RCStweets) May 2, 2017
"I was always singing at home from a very young age.
"My auntie suggested that I might enjoy singing lessons, so when I was nine years old I began to have lessons with Molly.
"I owe so much to those early days learning about communicating through music both in my lessons and as part of Molly's concert party."
Karen Cargill is recognised as one of the great mezzos of her generation.
She has graced the stages of some of the finest opera houses in the world including New York's Metropolitan Opera and The Royal Opera in London, working with some of the world's top conductors including Sir Simon Rattle, Donald Runnicles, James Levine and Yannick Nézét-Séguin.
No matter the success and accolades, Karen has never forgotten her childhood in Arbroath and the path that led her to train at the Royal Conservatoire of Scotland and the beginning of her career.
The Royal Conservatoire of Scotland's prestigious Alexander Gibson Opera School has an international reputation for producing outstanding vocalists who perform in opera houses throughout the world.
"I owe so much to Molly Robb and my years with her, that's why I have created this prize in her memory," she said.