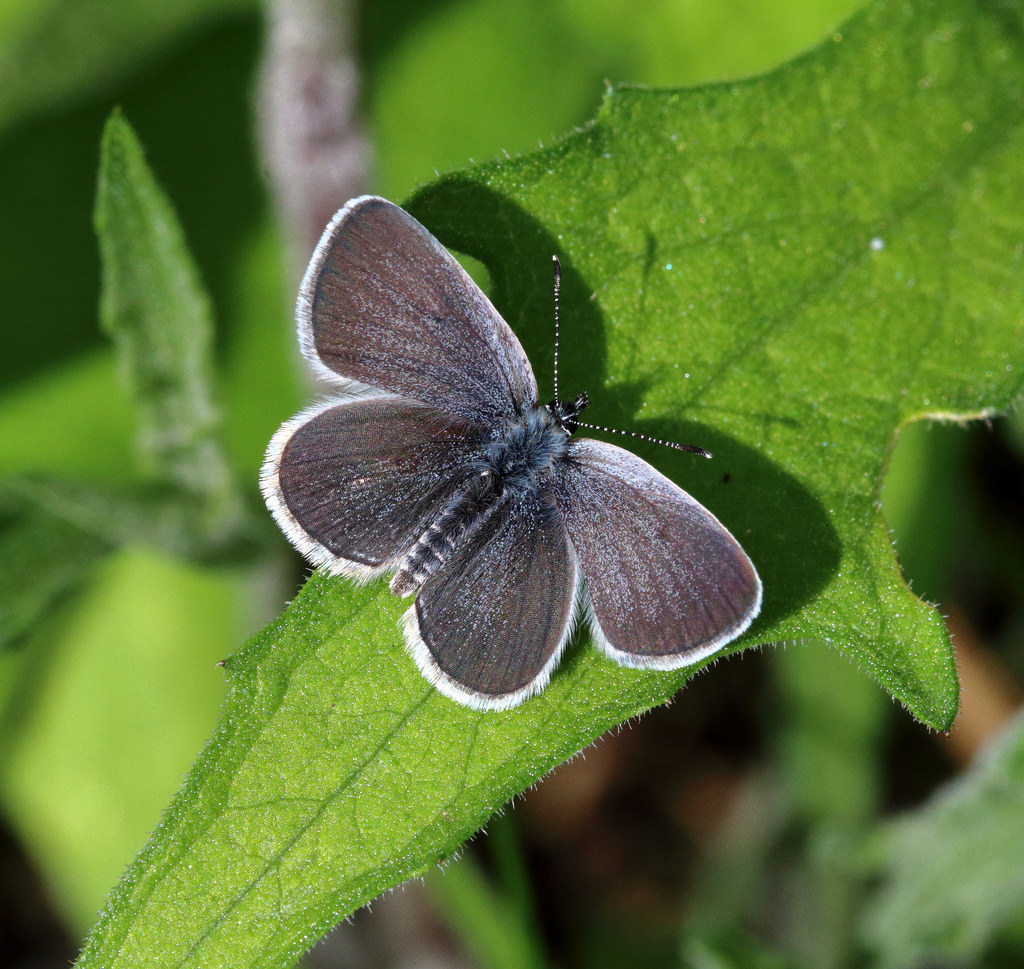 Angus primary school pupils are leading an effort to protect Scotland's smallest butterfly as part of a nationwide conservation project set for launch.
Part of the Angus coastline is a stronghold of the rare Small Blue and youngsters from Carnoustie's Woodlands primary have taken Cupido Minimus to their hearts by becoming the first school in the country to champion the butterfly.
Earlier this year, residents from East Haven visited the school to raise awareness of the species which is already rare in Scotland and has a declining population.
The Angus coast and the area around East Haven is one of the areas of the country where the Small Blue can be found, and the Woodlands youngsters have created a poster and logo to promote the first Small Blue week in Scotland which from May 29 to June 4.
Residents in East Haven planted the Kidney Vetch plant on which the bbutterfly thrives in partnership with Butterfly Conservation and the Tayside Biodiversity Partnership in April, with the aim of creating a linked corridor of the plant between the hamlet and Carnoustie.
They have also installed a new interpretation board at the village's heritage point to inform the public about butterflies and encourage people to report sightings.
Paul Kirkland of Butterfly Conservation said: "We are really thrilled at the enthusiasm for Small Blue week.
"It serves to highlight the tremendous amount done by volunteers to help safeguard our smallest butterfly, and raise awareness of the challenges it and many other pollinating insects face".
The awareness week will see volunteer surveyors visit sites along the Angus coast to monitor the population of the butterfly.
There will be a chance for volunteers to get together and for new volunteers to be trained on June 4 between 1pm and 4pm at Barry Buddon, the stronghold for the butterfly in Angus.
The Small Blue can be seen from late May to early July and further information about the survey training day and the species general can be downloaded via www.taysidebiodiversity.co.uk.
Catherine Lloyd of Tayside Biodiversity Partnership said: "The Small Blue has been found at several sites along the Angus coast from Buddon Ness to Kinnaber, north of Montrose.
"However, its sole larval food plant is Kidney Vetch so the work carried out by volunteers to plant it and maintain this important habitat for the Small Blue is of great importance".
Extensive work has also been undertaken in recent years by head greenkeeper Craig Boath and his team at the world-famous Carnoustie Golf Links and the posters created by the children will be displayed at Carnoustie Golf Hotel throughout Small Blue week.