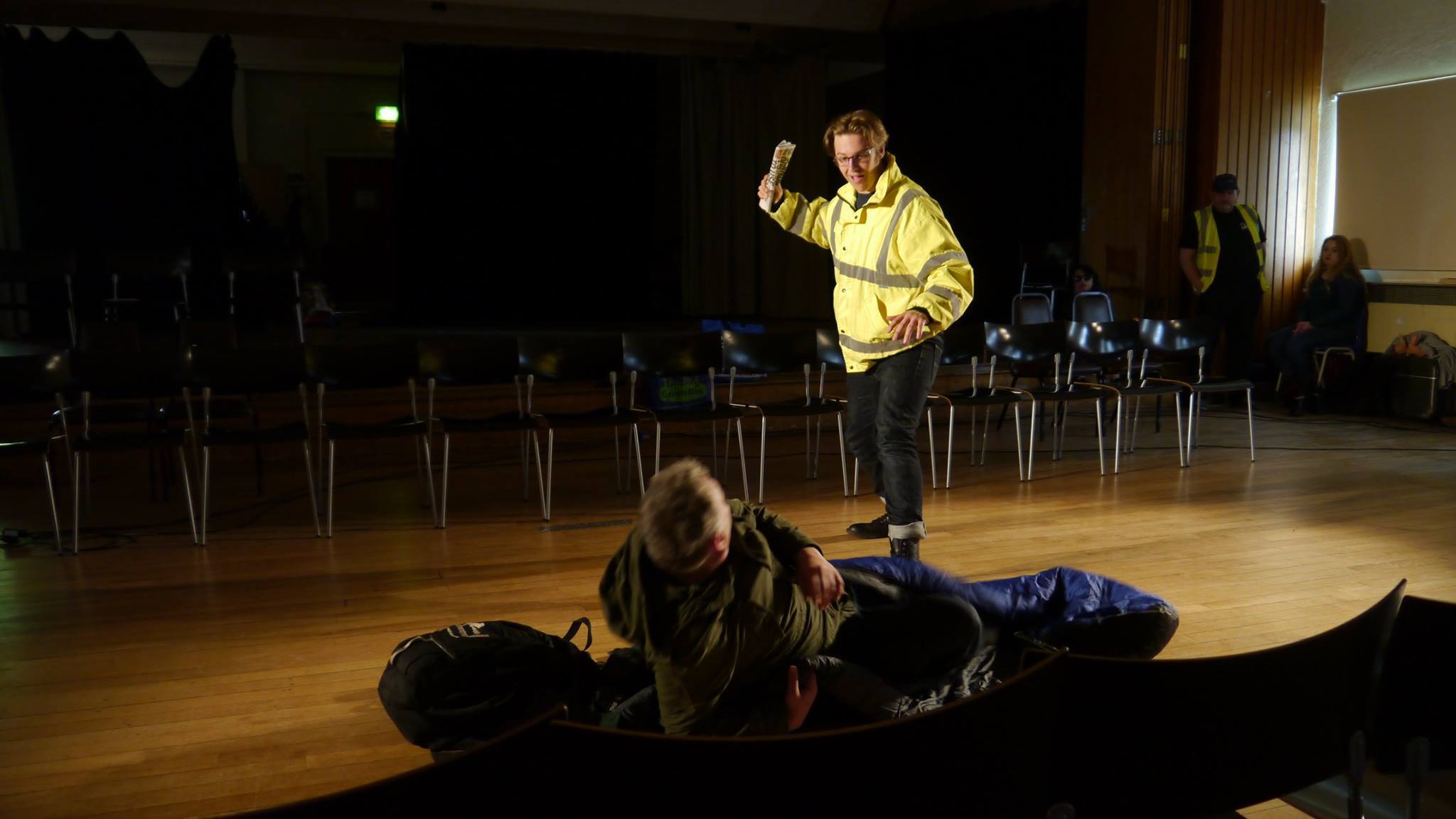 Injured and sick veterans have been on Tayside stages this week as part of an innovative theatre project which ex-servicemen say has transformed their lives and led one into the prospect of a drama study course.
Stand Easy uses theatre and drama as a means of recovery, helping building communication skills, positive mental health, self-confidence and self-esteem.
The Help for Heroes supported project worked with Veterans First Point Dundee and Fife, Combat Stress, and Step Together to recruit participants for the four-week drama project.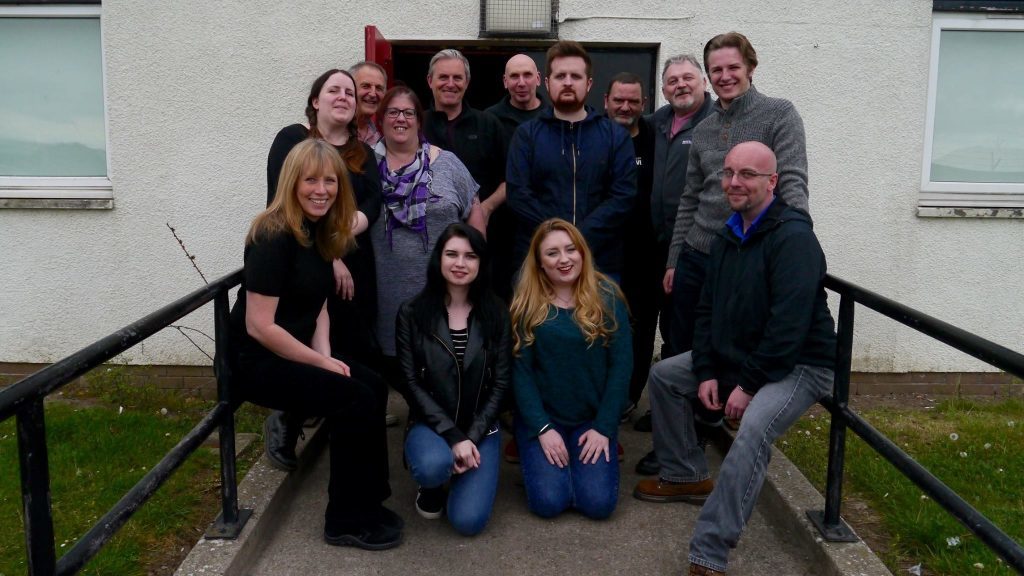 It has involved seven veterans, including Help for Heroes beneficiaries Billy Girdwood from Angus, while dozens more veterans contributed their personal experiences to the development of the play via social media.
Rehearsal sessions were led by director Alan Cameron and film-maker Sandie Jamieson over three weeks which saw a professional actor and students from the Dundee and Angus College work alongside the veterans.
The play, End Ex is a story of transition focusing on the experience of leaving the forces and the challenges – positive and negative, humorous and serious – of dealing with civilian life.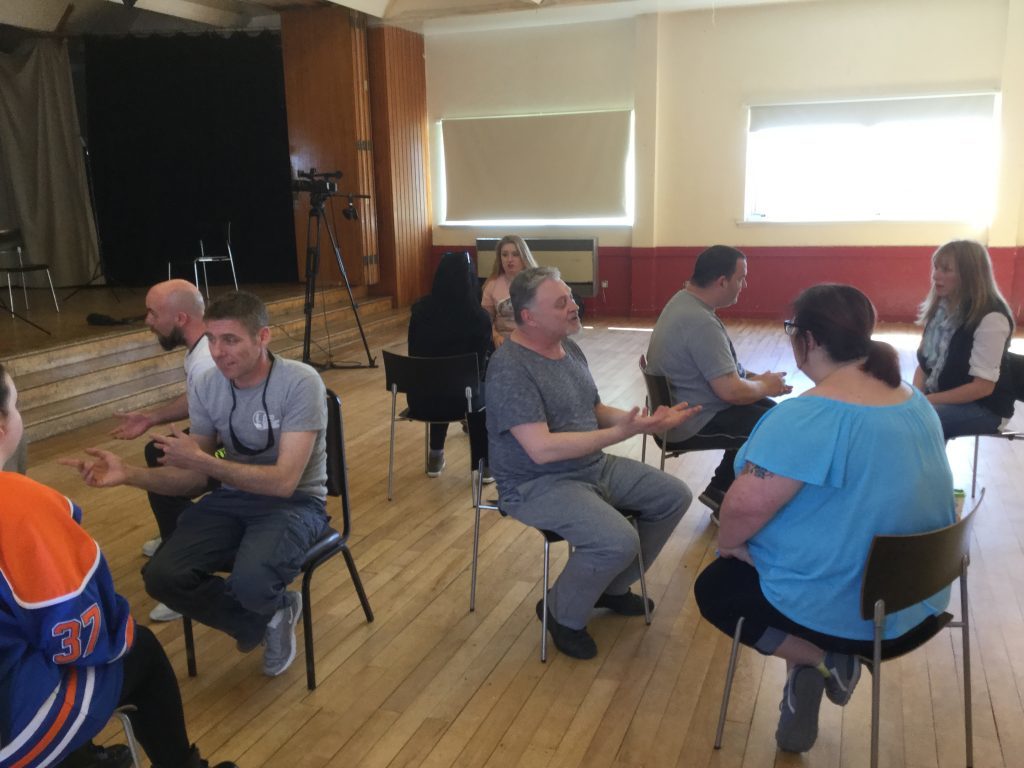 It opened in Dundee's Menzieshill Community Centre and has also been performed in venues including Monifieth Amateur Drama Club, Perth Prison and other Dundee community centres.
The Stand Easy initiative is supported by Help for Heroes, who contributed £5000 to the project, ABF The Soldiers Charity, Poppy Scotland, the Northwood Trust and Dundee Council
Actor Jack Fortune, a patron of the programme, came up from London for the opening night.
The cast includes veteran Billy Girdwood, from Friockheim, near Arbroath, who took part in Stand Easy's pilot production last year and enjoyed it so much  he became the charity's committee secretary.
He has now been invited to apply to study drama at Dundee & Angus College as a result.
Billy, 48, who served with the Royal Highland Fusiliers in Iraq, Northern Ireland and Bosnia, has suffered PTSD and chronic depression for more than a decade after leaving the forces.
A course with Aberdeenshire-based Horseback UK, also supported by Help for Heroes, built his confidence enough to join Stand Easy.
He said: "Before I had no inclination to do anything but doing this project has really helped me, it's been very therapeutic.
"I have never looked back and it's given me a new lease of life. I feel very lucky to have this opportunity. It's great to see it all falling into place after all the preparation."
Fellow veteran Jim Kettles, 48, who sought help for his PTSD three years ago said: "I used to be very shy and I'd clam up. This has helped bring me out of my shell."
Gerry McGregor of Help for Heroes  said: "We are delighted to support Stand Easy and their work in helping veterans in their recovery and transition to civilian life.
"It is such a moving, powerful performance."
The Stand Easy initiative will continue to support participants by arranging meetings, theatre visits and walks or other activities.
They are also setting up weekly drama and social sessions, also run by professional drama workers and students.
The project is being filmed by Sandie Jamieson, who is also running film-making workshops for the veterans.