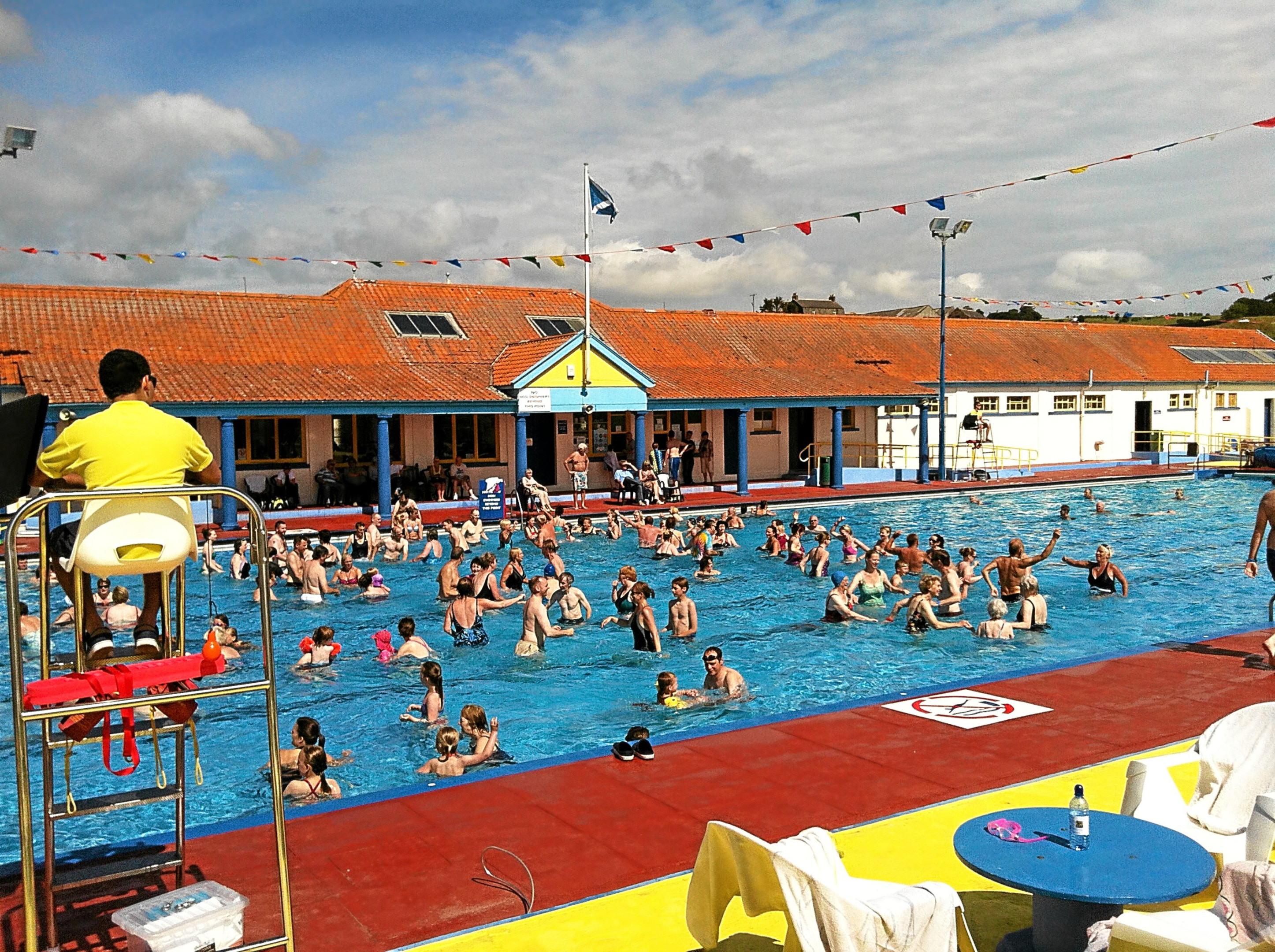 One of north-east Scotland's biggest tourist attractions welcomed crowds of enthusiastic families to its summer opening at the weekend.
Hot sun and warm water ensured that Stonehaven's open air pool – the only Art Deco example of its kind in the UK – was packed the whole day on Saturday.
Pete Hill, the chairman of the Friends group who maintain the pool, said they were "absolutely delighted" that conditions were so good for the opening – with another full, balmy day expected on Sunday.
The pool was opened by the Lord-Lieutenant of Kincardineshire, Carol Kinghorn, followed by a performance by Newtonhill Pipe Band and a disco.
"I am always delighted to be involved with the Stonehaven Open Air Pool as it is such an important attraction for the town and indeed the whole area," said Mrs Kinghorn.
"I am aware that the Friends of the Pool have been working tirelessly since it closed last September to ensure it is ready and looking its best for the 2017 season. Aberdeenshire Council, which owns the Pool, has also had the huge water filters replaced in recent weeks so that the quality of the clean, warm sea water can be maintained."
A spokesman for the Friends said: "It was one of our most successful opening days in recent years.
"Not only was the weather superb, but it had also been hot and sunny during the previous few days, which obviously led to a lot of people planning to come to the pool on opening day.
"Although the haar did threaten a couple of times, it provided welcome relief from the heat and quickly burned off again."
Members of the Friends of the Pool have volunteered for 5,000 hours to refurbish the ladies' changing rooms and the gents' toilets, clean and repaint the pool, and perform an array of other duties.
They came together to ensure the pool's future when it was threatened with closure in the 1990s, and work with Aberdeenshire Council which owns, staffs and operates the attraction.
Aberdeenshire Council's head of lifelong learning and leisure, John Harding, said: "I hope the sun smiles on Stonehaven over the summer and that everyone who uses the pool remembers their unique experience at what is a star attraction for the area."
The pool takes seawater from Stonehaven Bay, treats and heats it to 29C, and will be open every day until September 3.
Visit www.stonehavenopenairpool.co.uk for information on opening times.