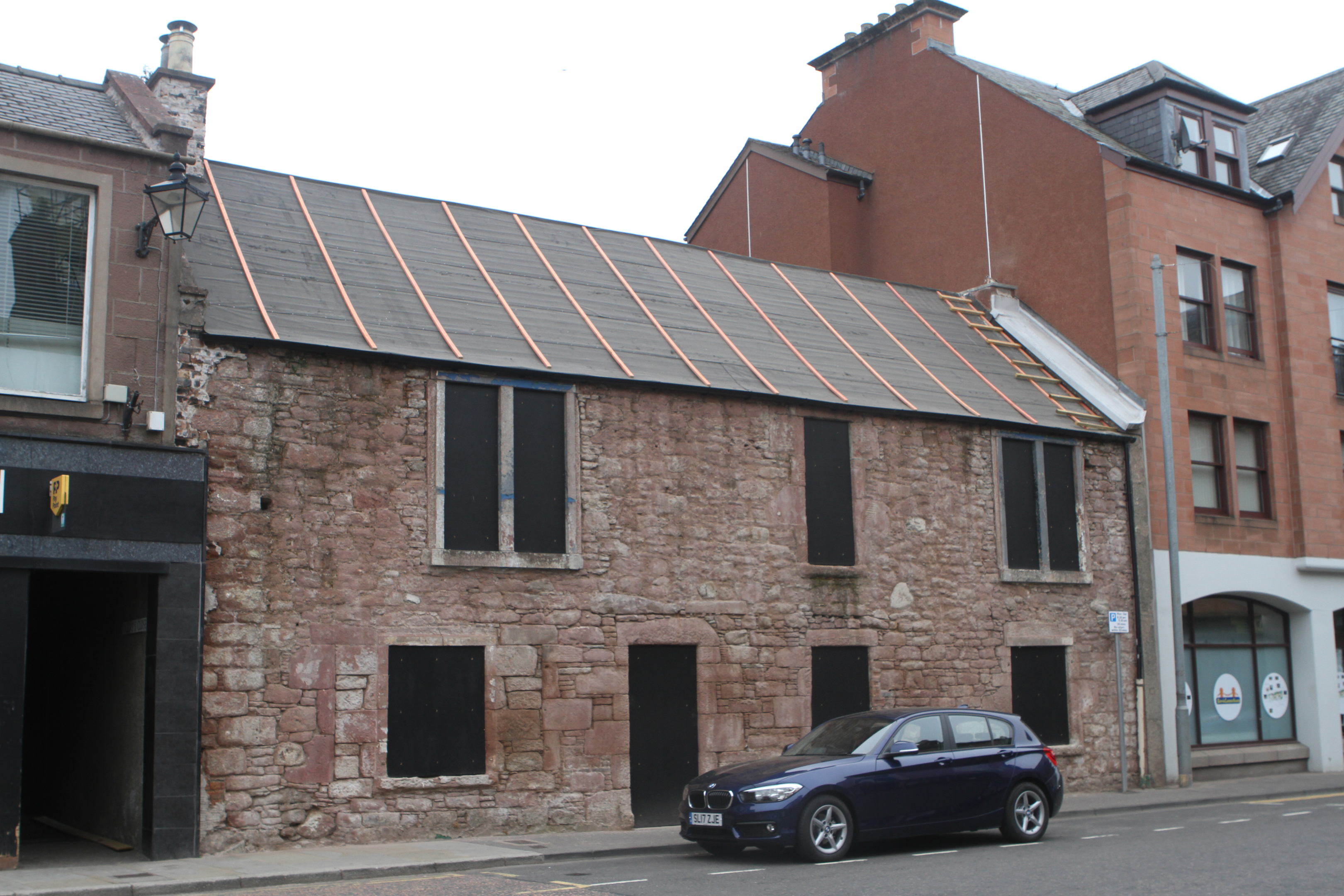 Angus planners have lost patience with a Tayside developer and stepped in to tidy up an eyesore Kirriemuir Hotel.
Following repeated attempts to get building firm boss John Cape to complete a list of repairs to Hooks in the town centre, the local authority claims it has been forced to secure a court order to take direct action.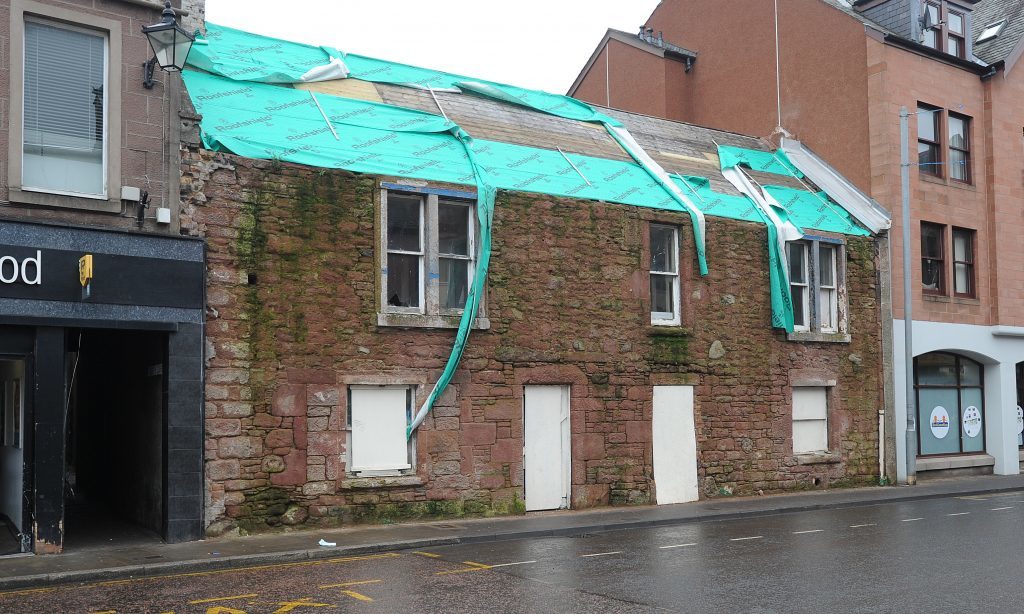 Thousands of pounds worth of work are now thought to have been paid for by the public purse, with the council set to pursue Mr Cape for payment.
The state of the property has been regularly raised at meetings of both the Kirriemuir Central Area Regeneration Scheme (CARS) committee and Angus Council's development standards committee.
Following concerns about water ingress damage to the C-listed building, complaints about the unsightly appearance of the prominent property and fears that members of the public might be struck by loose roofing membrane at street level, the council served an urgent works notice on the developer.
A temporary rainwater system, the protection of openings from the elements and proper ventilation were requirements of the order.
Mr Cape was subsequently given a time extension to complete the works, but the latest development standards committee heard that none were undertaken and the authority moved in after a court order was granted.
A council spokesperson confirmed: "The council served a notice on the owner requiring necessary works to be undertaken to the listed building to prevent further deterioration but these were not carried out within the required timescale.
The council therefore arranged to have them undertaken and will seek to recover the cost from the owner."
The full extent of the works and their cost has not been confirmed by the local authority and the future development of the building also remains unclear.
Mr Cape, from Newport, could not be reached for comment on the matter, but previously said the Kilnburn Developments project had been stymied by "misinformation and delay" on the part of the council.
He bought the run-down hotel and land behind it in 2015 with the intention of putting a shop and flat into the Hooks building, as well as converting two cottages and developing other flats to the rear.
He previously said: "I was hoping to have a good quality development completed by now, with a new shop and a good operator for Kirriemuir and houses let, which the town is badly needing
"Their red tape and manipulation has led to this."