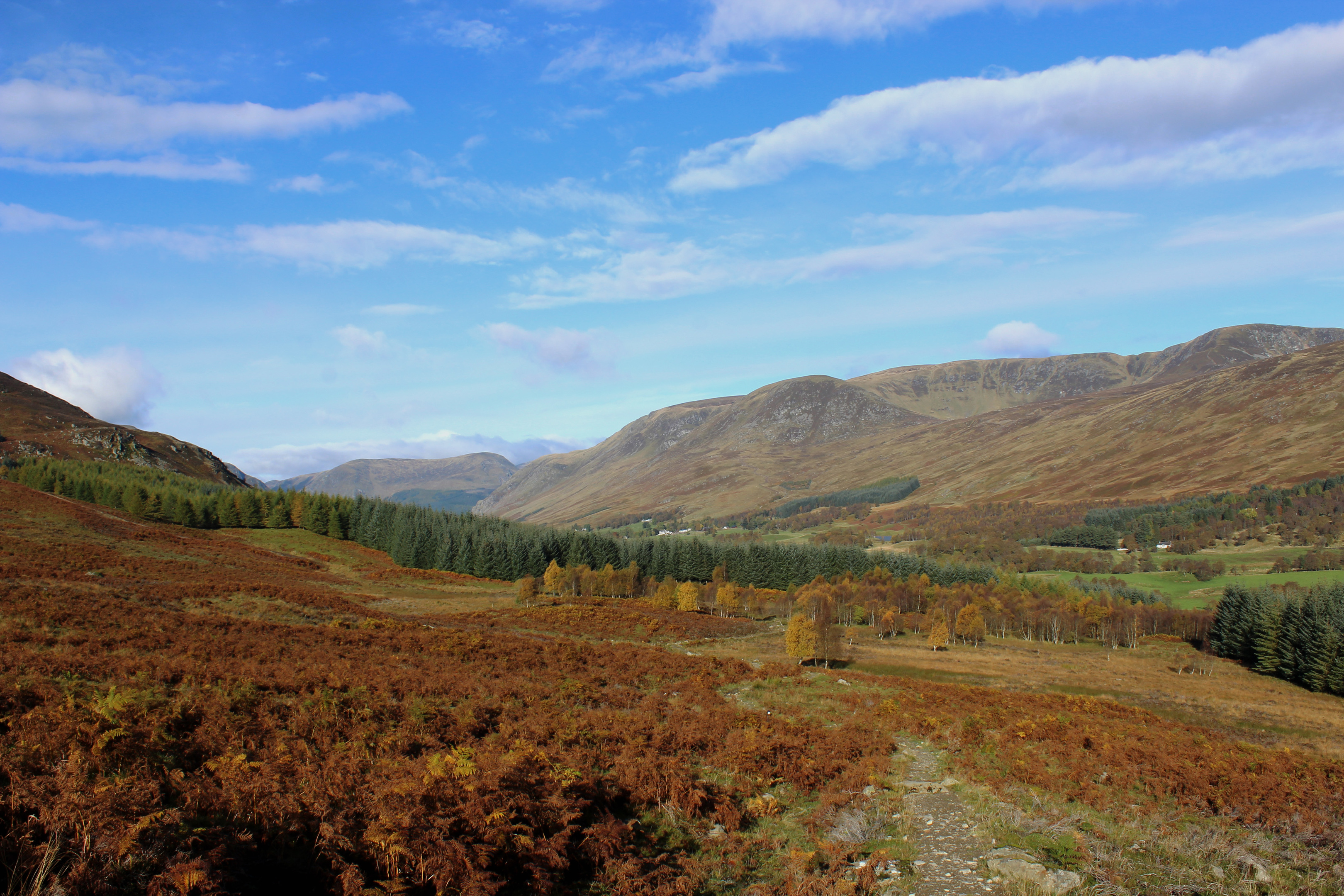 The county's stunning landscape provided the backdrop for the 15th annual Angus Glens Walking Festival which got under way on Thursday.
The Forestry Commission Scotland-sponsored festival takes place until Sunday with walks designed to show off the  best of the county's scenery.
The Glen Isla to Glen Doll challenging hillwalk was among five taking place on the first day of the festival, which attracts seasoned hillwalkers' and lazy Sunday strollers.
A spokeswoman for Angus Alive said: "There's something for everyone at the Angus Glens Walking Festival. This highly successful event is now in its 15th year.
"The success has to be attributed to the breathtaking sceneries of the glens and striking coastal views which see walkers coming back to Angus year after year.
"The team also works hard to provide the perfect walks for everyone to enjoy.
"The walking festival truly is a fantastic opportunity to spend some time in our great outdoors.
"The first day got off to a great start with walkers congregating at Kirriemuir Town Hall to check in and start on their treks which today included the famed and travelled Jock's Road and the beautiful Glen Isla walk which started at Auchavan in Glen Isla."
The Angus Glens Walking Festival is sponsored by the Forestry Commission Scotland in partnership with Scottish Natural Heritage and the Cairngorms National Park Authority.
Celebrating its 15th anniversary, the walking festival's 20-strong walk programme stretches through and beyond the county's five glens.
The walk lengths vary in time from approximately five to eight hours long and range from moderate to extremely strenuous.
Local mountain leaders and Angus Alive's countryside adventure rangers will lead the way offering expert insight into the landscape and its rich history.
Angus South SNP MSP Graeme Dey: "The Angus Glens are a stunning part of the country and I am therefore delighted that this year we see the 15th annual Angus Glens Walking Festival.
"The festival offers opportunities for new walkers, as well as the more experienced, to get out and experience the Glens.
"I hope all those participating – whether they are locals or tourists – enjoy their time in the Glens."