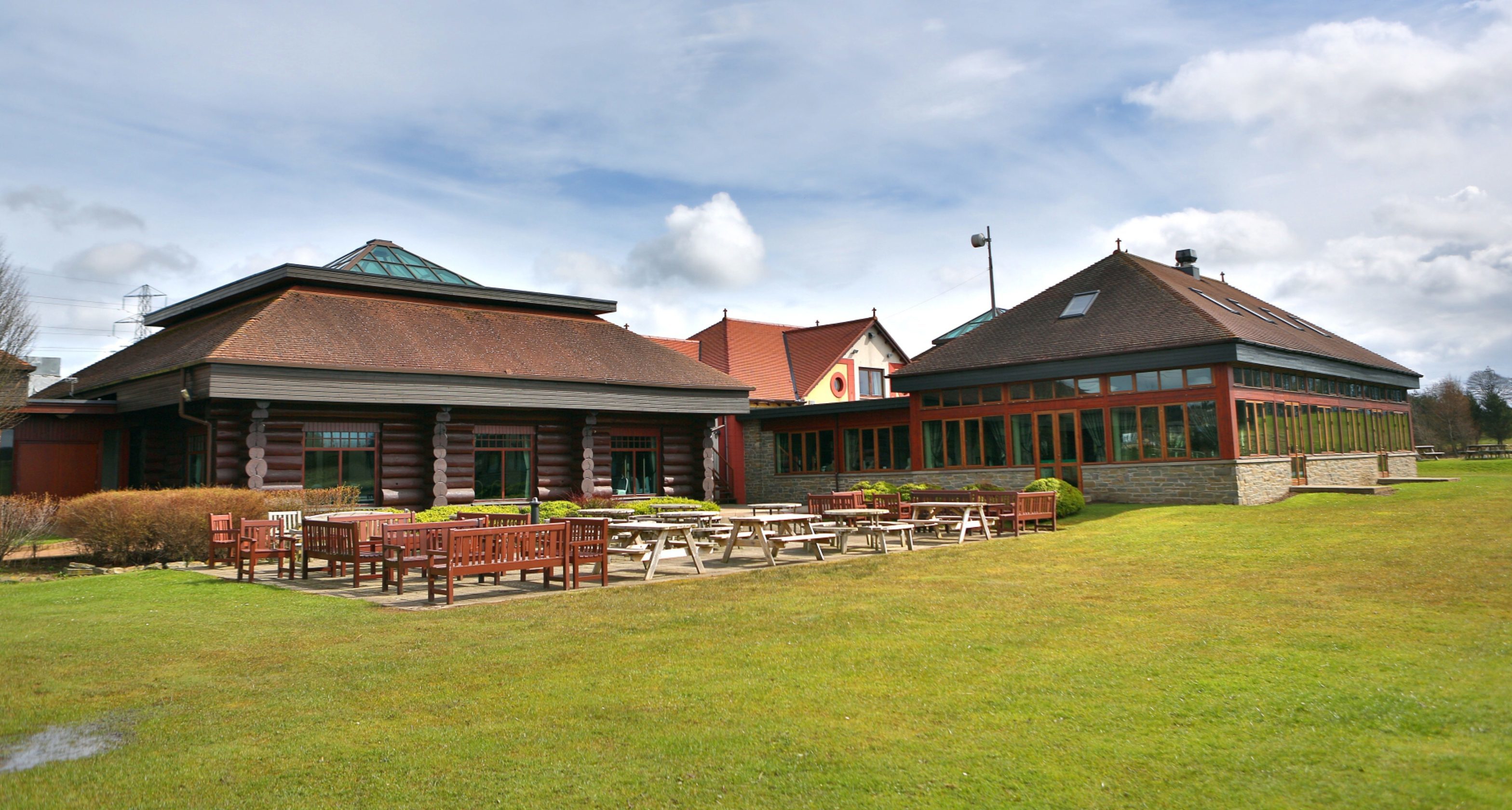 Residents of the luxury Piperdam resort on the Angus/Dundee border have pressed Scottish Water for action over adoption of the drainage infrastructure after a planning green light for a house extension on the sprawling development.
Angus development standards committee councillors okayed the two-storey extension to the substantial house at Osprey View on the recommendation of officials, but in the face of objections relating to concerns over the adoption of both the roads and drainage system there.
The resort – the subject of a £25 million deal struck last year between main owners Phil Mulholland and Bruce Linton, and Coppergreen Developments, who will also take over the adjoining Blacklaw estate to the west of Piperdam – has seen the development of a large number of homes.
However, the planning application before Angus councillors was said to comply with policy and members heard it described as a "granny flat".
Local councillor Craig Fotheringham said Scottish Water had not offered any objection to the proposal, but he highlighted the sewerage infrastructure issue and said dialogue over its adoption had been ongoing for some time.
Objector and community champion Linda Clink told the committee: "What is being proposed is basically a standalone semi-detached house."
She said roads, drainage and mobile phone reception were all issues which remained a concern for residents.
Stuart Phillips of the local community council added: "The Angus development plan does not support any further development at Piperdam and to all intents and purposes this is a semi-detached house with a door into the property.
"Approving this could open the floodgates for every house in Piperdam to do the same. There are no facilities and the drainage system just can't cope," he said.
The official committee report stated: "The concerns regarding the possible formation of a new residential unit are noted but any such subdivision of the property to form a separate dwelling would require planning permission in its own right.
"The annexe extension would not adversely affect the appearance and character of the dwelling and surrounding area or have a significant and unacceptable detrimental effect on the residential amenity enjoyed by neighbouring households."
A Scottish Water spokesperson said: "Scottish Water are currently investigating to try and identity any issues with the infrastructure and pumping station in order to bring them to a vesting standard.
"Site inspections have gone well and we are making good progress working with the housebuilder and other stakeholders to try and address any remedial work required."