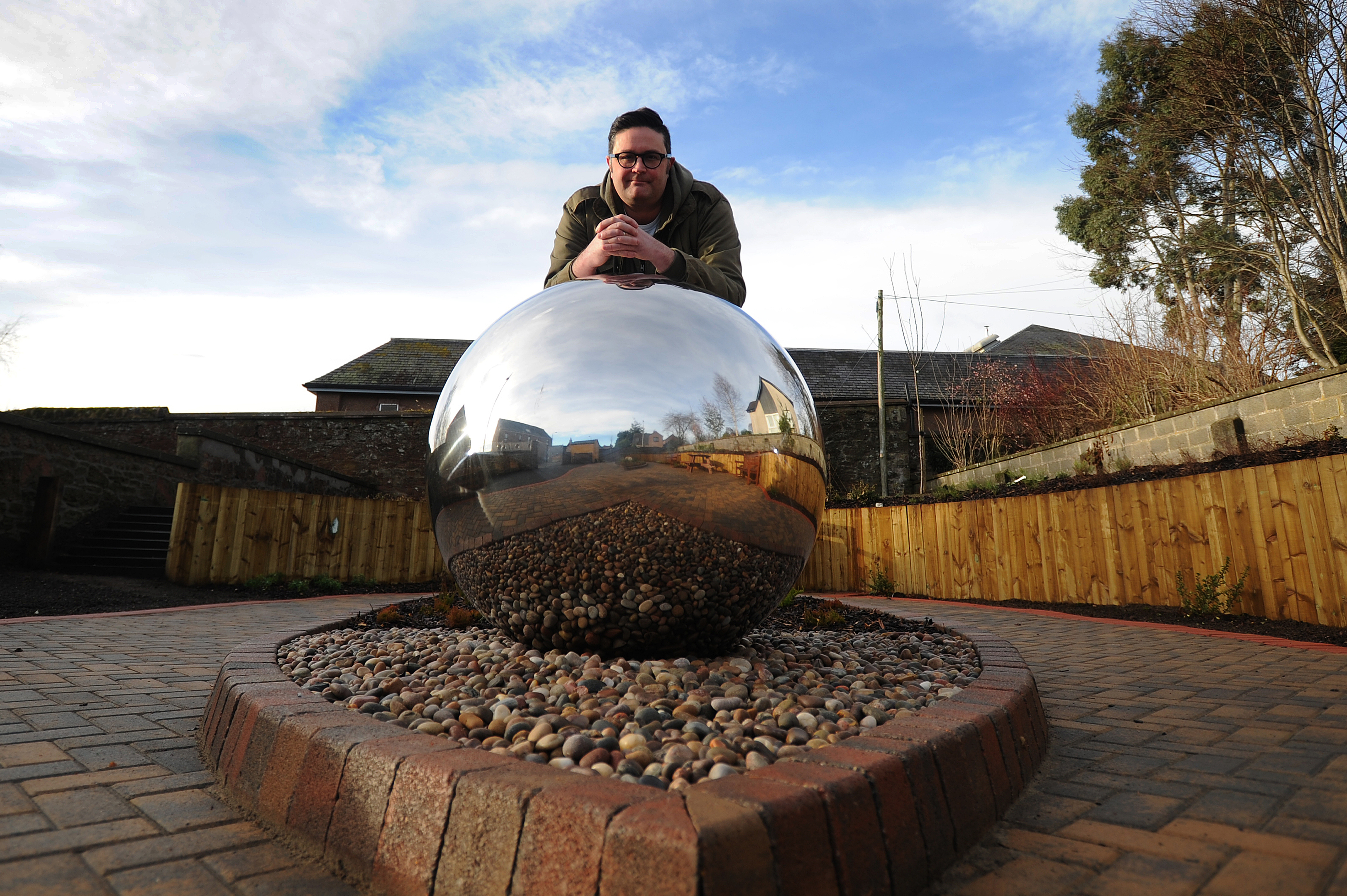 Reminders of wartime days could help people with dementia connect with the past at an innovative Angus centre.
Kirrie Connections opened in March 2016 with the aim of making Kirriemuir one of Scotland's first "dementia friendly" communities, offering support and training for carers and friends of those affected by the condition.
Staff have been hard at work developing the Bank Street drop-in centre which now hosts a First World War exhibition about the Home Front, with more planned for next year including a "memories room".
The display is in connection with Kirriemuir Heritage Trust, whose chairman Sandy Jamieson said: "We thought that by placing the exhibition in the centre it would be a talking point and stir memories with their dementia groups about their family members and people they had heard about serving in that war.
"The exhibition also shows old photographs and this too could be another way of stimulating discussion.
"With the permission of Kirrie Connections' management committee we are later this year intending to open a memories room at the centre.
"This will feature many photographs, newspaper accounts of Kirriemuir and district through the years.
"This will cover all aspects of the life and times of the people — the happenings and the changes which have taken place over the last 100 years or so."
The room will open in autumn 2017 and will also be open to the wider public.
Kirrie Connections project co-ordinator Graham Galloway said: "We've been working with Kirriemuir Heritage Trust to develop a memory room in one of our spaces.
"This will allow displays for people of all ages to see the town develop through the ages, which can only have a positive effect on rekindling memories for visitors at the hub."
The new exhibition was visited by Angus Provost Ronnie Proctor, who congratulated the trust and Kirrie Connections for collaborating on the project.
Amanda Kopel, the Frank's Law advocate for free personal care for people with dementia under the age of 65, officially opened the Kirrie Connections dementia garden beside Lyell Court in March 2017.