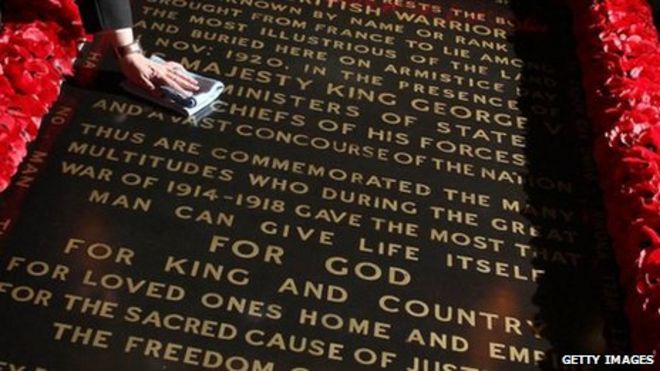 A remote highland cemetery has hosted a poignant remembrance of the Angus minister's son who created one of the most powerful symbols of the ultimate sacrifice.
The graveyard at St Bride's Church in North Ballachulish is the final resting place of the Rev. David Railton MC, the man whose service as a chaplain in France during World War One spawned the idea of a memorial to all those killed in battle.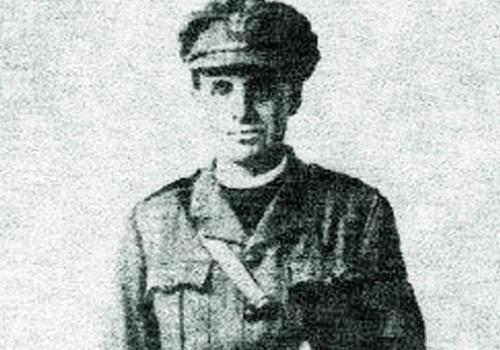 That hope became reality when a British serviceman who fell in France was buried with full military honours in Westminster Abbey in November 11 1920, in the tomb for the unknown warrior.
Church of England minister Railton was the son of George Scott Railton, whose home town was Arbroath, and who himself was the son of the minister at the town's Ponderlaw Church.
George Railton left Angus as a youngster after losing both his parents, but he too was a son of the county destined to make an impact on thousands of lives after his path crossed that of Salvation Army founder William Booth.
Railton Snr pioneered the organisation's mission work in the United States, as well as working in China and Japan as the spiritual son of Booth, who he is buried alongside in London's Abney Park cemetery.
Although the location of the Rev. David Railton's grave has been well known, local members of the Royal British Legion Scotland branch are determined that his important place in military history should not be forgotten and plans are now in place to stage an annual remembrance at the St Bride's memorial after the ceremony marking the 62nd anniversary of the clergyman's death.
Fort William and District Legion branch chairman Kevin Lane said: "The name of the Rev Railton will not instantly mean a lot to many people, but as it was his idea of having the tomb for the unknown warrior, it is only right and fitting that we pay homage to him."
The Lochaber service was also attended by representatives of the Salvation Army in the area.