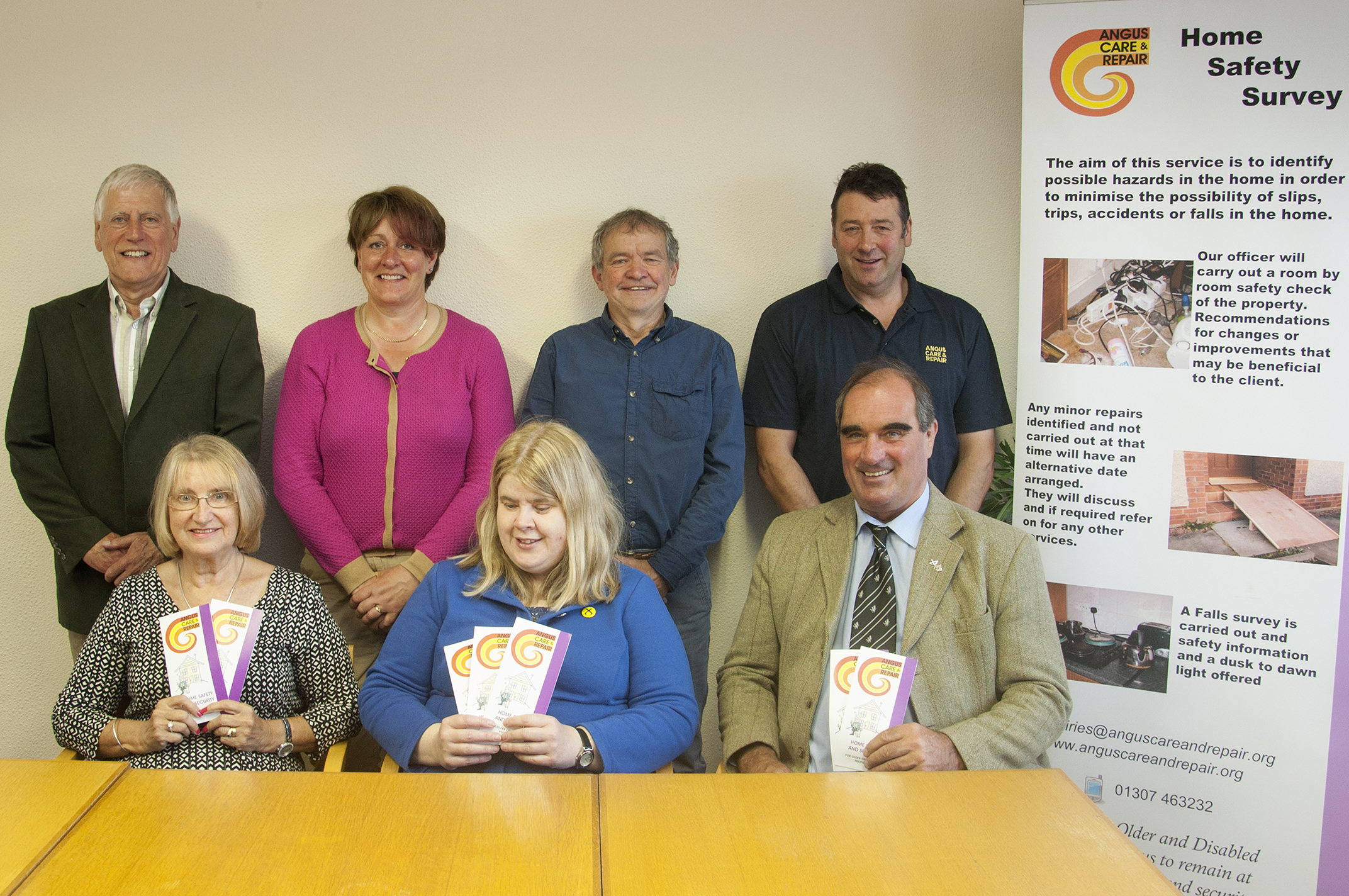 Angus Care and Repair is expanding its range of services for elderly residents to educate them about the threat of scams.
Anxiety from the charity's clients has led them to introduce advice about doorstep callers and phone scams.
The group carries out modifications to the homes of elderly and disabled people in Angus to help their quality of life and maintain independence.
However, manager Judith Leslie explained it is expanding its Home Safety Service due to the "growing concerns" about scams.
She said: "It's all about the person feeling safe and secure in their own homes and unfortunately with some of the bad people out there just now it doesn't matter if it's on your doorstop, on the phone or through the post there are ways of undermining people's confidence in staying independent.
"One of the questions on our questionnaires is, 'have doorstep callers ever tried to sell you goods?' A lot of the clients come back saying, 'yes'.
"There are also a lot of phone scams that come and go so I think there is a need to raise awareness of that.
"Trading Standards are doing a lot of work with scams so we can refer to them if there's someone of particular interest — it's really important that we then publicise that.
"Sometimes when people are ripped off they are too embarrassed to tell anyone about it."
The charity has received funding from Screwfix and GDN CO Charity Fund to provide security items such as five lever door locks, window locks, door viewers, door bars, night lights and a CO detector if they are assessed as necessary.
The service is completely free, confidential and available to people who are over 65 years of age or disabled living in Angus.
Angus Care and Repair has also welcomed the three new Angus Council appointments to the board following last month's local elections, Sheila Hands, Colin Brown and Gavin Nicol.
Ms Hands served on the board for the last three years and Mr Brown was a board member from 2007 to 2010.
Chairman Jim Johnston said: "We are delighted to have Sheila and Colin back on our board knowing their commitment to the people of Angus and their support for all of our work and I am sure that Gavin will also be a great asset given his previous experience in building and housing."